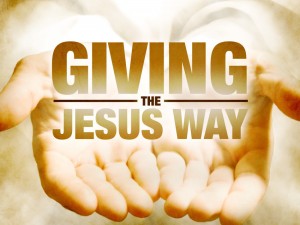 Jesus' teaching today starts with righteous living for righteousness sake and not for personal praise. He tells us that if we are living rightly just so someone will notice how "good" we are, that we have already received our reward.
I started wondering just what a righteous life would look like. Dictionary.com defines righteous as: characterized by uprightness or morality; morally right or justifiable; acting in an upright, moral way; virtuous. Ok. So what does that mean? I broke it down a little further and looked at "right" as defined by Dictionary.com. They define right as: in accordance with what is good, proper, or just. Now that definition breaks it down enough that we can visualize actual behaviors.
A person living a righteous life would do what was good, proper or just in all circumstances. They would never cheat anyone. Never steal or lie. Not accuse someone unjustly. They would never physically hurt someone. They would do the right thing in every situation. On our own it is IMPOSSIBLE to live a righteous life all the time. Even the best behaved person, at some point in time, will miss these standards. And that is why we need Jesus and the forgiveness He offers us WHEN we do fail.
So why would someone want to live a righteous life just for show? When I thought about this, I was reminded of how many people, even today, will say that they don't need God and that they are "basically a good person" so they are sure to go to Heaven anyway. My question to them is, if you don't need God why do you want to live in His house? Also, if you don't even know the Owner of the house, what makes you think He would even let you in, let alone have a permanent place for you? That sounds pretty presumptuous to me.
Jesus calls all of His followers to live a righteous life. He knows we can't do it on our own. He offers to enter into a personal relationship with us to help us reach His high standards. He promises us eternal life with Him as a result of our decision. This is the reward we are supposed to be living for. Not public recognition.
As you walk with Jesus, you let His light shine through your deeds. This will draw others to Him. Here is area where the purpose of your deeds can get mixed up. Are you passing the credit for living this kind of life on to Jesus, Who enabled you to meet these standards, or are you taking all the credit for your good behavior for yourself? If you are taking the credit, you are receiving your reward (brief human recognition) now. If you are passing the credit on to Jesus, you are promised a reward (God's eternal recognition) in Heaven. And God always keeps His word.
One of the things Jesus says people living a righteous life do is give to those in need. Here again we are faced with the decision of righteous acts for what reason. His followers give because they have His caring attitude towards others in need. Those who give simply because it's on a "to do list" for righteous living, want to be seen by others as wonderful human beings.
How we give is the best demonstrator of our reasons for giving. To help us ensure we are acting according to His motives and not our own, Jesus calls us to give to those in need quietly, without any kind of fanfare or expectation of recognition. He says to do it so quietly that your left hand doesn't even know what your right hand is doing. He is not speaking literally, as you well know, but is instructing us to be as anonymous as possible. Be careful that you also don't demand fanfare for your anonymous activities either, which I have seen happen at times. Give quietly, and leave the rest in God's hands.
Father God, I have been guilty of giving to be seen. Not so much with money but in time and talents. I have even gotten angry when the ones whom I gave to didn't give me the attitude of gratitude that I thought I deserved. I ask Your forgiveness for my behavior and attitudes. Please remind me that, when I give, I am doing so on Your behalf and You are the one making it possible in the first place. Help me be as unassuming as a garden hose delivering water to the thirsty ground. The ground is grateful for the water and drinks it in. It doesn't even realize the hose's role in satisfying its needs. The one delivering the water is thankful for the help the hose provided and rewards the hose by caring for it so it will be useful for many years to come. Thank You for caring for me so I can serve You and those You choose to use me to minister to.