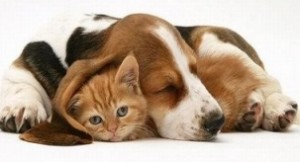 Jesus tells us to love our enemies today. I have had a few people in my life I would NOT call my friend, but I don't know if I would actually call them my enemy. What really is an enemy?
I was talking to Damion, my oldest grandson, about this question. We agreed that an enemy is someone who, when you see them or even think about them, you experience a visceral reaction of anger or hate towards them, and want to tear them apart or wish them dead. I guess by our agreed upon definition, there are a couple of people in my life that elicited that kind of reaction from me, FOR A TIME. This isn't how I react when I think of them now. Does that mean they are no longer my enemy? I know for a fact that, if given the chance, they would behave towards me in the same manner they previously did that brought me to that point of hate. Would they then become my enemy again? Do they consider me their enemy?
I was just prompted to look at this a different way. I have someone in my life that their behavior makes me so angry that I want to smack them or shake them while yelling, "Don't you get it! What you are doing is SO wrong!" I think that puts them in the enemy class. I don't wish them dead but I certainly wish their behavior dead.
Using the first definition, did Jesus have any of those kinds of enemies on earth? Jesus certainly had people and groups who antagonized and persecuted Him. Did He consider them His enemies? Using the second definition, I would say the Pharisees definitely qualified as enemies of Jesus.
So what kind of love is Jesus calling us to and how does it look in real life? I know He is not talking about a romantic love like one has for his/her spouse. I also don't think He is referring to a close brotherly love where you take care of one another and have each other's back. I don't think it is a buddy kind of love where you meet up for coffee every once in a while either. So what kind of love is it?
Jesus showed us what He was talking about. I don't know what to call it, but I am going to call it a love for the soul. Whatever we name it, He demonstrated it in how He treated the Pharisees. He didn't hang out with them whenever the chance arose, but He didn't run away from them either. He didn't exclude them from joining the group when He taught. He welcomed them to learn from Him. But He spoke the truth to them, no matter what. He also warned His disciples not to follow their examples of corrupt behavior. And since He instructed us to pray for them, I'm sure He lived by those instructions too.
The most amazing demonstration of His love was when He forgave them. He didn't love their behavior but He loved their souls and didn't want them to face eternal separation from God. He forgave them without them ever asking for forgiveness or changing their behavior. They would have to choose to accept His forgiveness to reap the benefit of His act of forgiveness.
This is what He calls us to do. To love our enemies enough to pray for them and forgive them. THAT is a tall order. That statement should actually be, to pray for our enemies until we love them enough to really forgive them. We can never get to that point without God's help. True forgiveness requires a heart change on our part. The enemy you are loving and forgiving may never accept or reciprocate your gift, but that is God's concern. Releasing your enemy is also amazingly freeing to you. I think that is a lot of the reason Jesus calls us to do it.
God, forgive me for not loving my enemies like You have commanded me to. How can I possibly withhold forgiveness from others after all You have forgiven me for? Please remind me daily to bring those who have wronged me, and became my enemy, to You in prayer. That is the only place where my heart can truly learn Your love and how to let that love shine through me. I want to follow Your commands right now and forgive my enemies and to love them as You have called me to do.