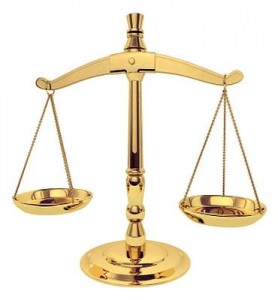 "Jesus was led up by the Spirit into the wilderness to be tempted by the devil" (verse 1). It sounds ominous. Knowing you are going into battle with your chief enemy. This too was part of God's plan and Jesus' process as our Savior. He went through it so He could identify with us in every way.
The stage is set. Jesus fasts for 40 days. What did He do during those 40 days? I'm sure He prayed A LOT but did that take up all His time? Lengthy prayer time and I are seldom in the same realm with each other. I'm certain God would like that to change. I know I need to visit this area in my relationship with Him.
I got sidetracked looking at the risks v benefits of long term fasting. I have thought about doing a long term fast before but when I do even short term ones I get TOO cranky and weak. I don't think I, or those who have to live with me, would survive me trying to do a 40 day fast. Did Jesus do a strict fast? I'm sure He had to take in water to survive, but did He do any kind of supplements? I'm sure He was weakened during His ordeal. Was He cranky, like me, too?
Did Satan wait until the last day of Jesus' fast to try and tempt Him? The bible says that "after fasting 40 days and 40 nights He was hungry and the tempter came…" so I'm thinking he did. Satin started with the most obvious avenue when he did come. FOOD! Forty days without food and hunger returned. Fasting experts call this "true hunger" and it is the point where you move from fasting into starvation if ignored. Jesus stayed strong even when faced with this problem.
Temptation number two was a call to jump. Satan took Him to the highest point in the temple and told Him to jump. Those who are afraid of heights would probably faint at this moment in time. Daredevils might wonder if their clothes could act as a parachute. Strange people like me have actually been on smaller scale precipices and wrestled with the impulse to step off. Fortunately I chose the same option Jesus did here. Mine thoughts weren't spiritual like His though. More, are you NUTS! I wonder if Jesus had that thought too.
The third temptation Jesus faced really got His ire going. The other temptations were concerned with His physical well being. This one had eternal consequences. A choice between what Satan had to offer in exchange for His soul. Jesus had the ability to choose what was being offered to Him. Satin had the authority to offer what he was presenting. But to take this offer Jesus had to do the one thing that even got angles kicked out of Heaven. Lucifer/Satan/the Angel of Light had done that one thing and received everlasting damnation for it. Separation from God. Jesus would NOT risk that. At this point Jesus rebuked Satan and told him to leave.
I find it interesting that Jesus didn't rebuke Satan and tell him to leave with the first temptation. Jesus countered him with God's words each time but He didn't make him leave until His eternal future was at stake. Did He need to go through all three temptations to complete His "wilderness experience?" Was it so we could identify more clearly with Him? He faced physical AND spiritual testing, just like we do.
His temptation didn't really end when Satan left and the angels came and ministered to Him. We like to conclude the temptation story here but He faced SO many more temptations throughout His walk here on earth. A couple of examples are Peter offering to build a church to Him ("Get thee behind me Satan…" Matt. 16:23) and the garden of Gethsemane ("Not my will but Yours be done…" Luke 22:42).
Jesus passed all the tests. I DON'T. Neither do the rest of you, so I am not alone in this respect. Thank You God for that. I would be VERY tempted to go back and have a different ending to temptation number two if I believed I was alone. Thank You God that You used imperfect people in the stories You share in Your word. These "heroes of faith" demonstrate to me that You use imperfect people every day. Peter and his peppermint socks (always had his foot in his mouth), David and his eyesight (looking for love in all the wrong places), and Saul/Paul the persistent problem (his VERY zealous attempt to destroy every person of The Way). The best part of all these stories though is that You continued to use these men in spite of their shortcomings and sins. You redeemed their blunders and used then for Your purposes and our good.
Please redeem my mistakes. I have prayed many times that the mistakes I made in raising my children didn't damage them too much. I pray now that they actually grew or will grow from them. Let them remember them if it makes a difference in their eternal destiny. I know I remember enough of them for us all! Help me know that You have forgiven me for the ones that needed forgiveness and helped me grow me through the others.