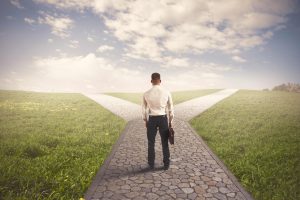 Today's message follows right along with the overall spiritual tone of yesterday's message. Yesterday we looked at settling spiritually before judgement. Today Jesus tells those listening that if they don't repent (settle their accounts) they will perish (spend eternity separated from God).
Our story started with some of the people who were listening to Jesus as He tells about a group of people who suffered a horrible fate. They were killed by Pilate and their blood was somehow "mingled with their sacrifices" (verse 1). My bible helps suggests they were killed while offering their sacrifice. That sounds reasonable to me as to how it could happen.
I'm wondering what event provoked Pilate to kill these people. We see him later when dealing with Jesus as a man who follows the laws and doesn't condemn unless warranted. So did the people believe they were killed for their sin, or did Pilate behave differently with Jesus because of his wife's dream? Was Pilate a cruel man?
In Deuteronomy 28, God lays out a whole list of blessings and curses for behavior. These blessings and curses are given to the people as a nation but are also applicable individually. The people believed that ANY bad circumstances that happened to a person, including not being able to have children, was a direct reflection of sin in the person's life. So those who were killed by Pilot were deemed to have committed some great sin to receive such a horrible punishment.
Jesus told the people that this was not the case. He told them that they ALL needed to repent or they would perish too. Jesus wasn't speaking only of physical death here. He was talking about eternal death; separation from God. Paul paraphrases Jesus' message years later when he writes to the Roman Church, "For all have sinned and fall short of the glory of God" (Rom. 3:23). This was Jesus' message that day.
I am SO grateful for this message! Jesus, by fulfilling the Law, broke the connection between sin and calamity. This isn't to say that sin has no repercussions, but that not everything bad that happens to a person can be pointed at as indicative of sin in their lives. I don't believe it was accurately used before Jesus' sacrifice either. Many people were judged sinful for circumstances beyond their control. Once again, man perverted God's words and changed them to suit themselves.
In His warning to the people He is holding them each personally accountable for their eternal fate. No longer can they claim exclusive rights to God because of their lineage. Each man, woman, and child now has a choice to make. Repentance or rejection. The Law will not save them. Their ancestry will not protect them. Their religious ceremonies will not make them righteous. Only personal repentance will determine their eternal future.
Jesus demands this same choice of each person today. Our parent's faith won't save us. Our church attendance won't make us holy. Our following all the rules won't protect us. The ONLY way to eternity with God is through repentance and acceptance of the free gift Jesus offers. He paid our price on the cross, but it is useless to us if we don't reach out and accept it. Accept the fact of His personhood as both man and God. Accept that He alone was worthy to offer a blameless sacrifice. Accept that He alone is THE Savior for all mankind. Accept that NOTHING we can do will ever earn the right to His gift of salvation. Accept that His offer is free for ALL of us. Not because of who I am but because of what He's done. Not because of what I've done but because of who He is. Choose Him, choose life. Refuse Him, refuse life.
Father God, thank You SO much for Jesus! Thank You for Your gift of salvation. It wasn't free to Jesus, but He freely offers it to me. He paid the ultimate price so I wouldn't have to. I could have NEVER paid the price on my own. Please forgive me for all my sins. Thank You Jesus for taking them ALL on the cross with You. I'm SO sorry for the pain I have caused You. Please help me live a life pleasing unto You. I don't want to cause You pain. I love You with all my heart. I never want to make You feel the nails again.