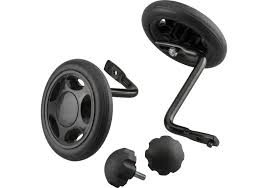 We are setting out on the "Romans Road", as many call the wonderful truth of our salvation that runs through the book of Romans. After Paul's greeting he gets right down to the truth; "The righteous shall live by faith" (verse 17c).
I'm going to state again that I am NOT a bible expert and anything that comes from this site is from my time spent with God reading His word. I don't claim to have ANY special knowledge other than what HE reveals to me while I'm reading and typing. Feel free to disagree with me, and even say so, at any time. With that said, I'm moving on into what He has for me today.
Paul's first words in our reading should be our too. "I am not ashamed of the gospel" (verse 16a). I would like to put an exclamation point on that statement, but I often don't. Paul was ready at every opportunity to stand up and share the gospel. I find myself hesitating and wondering what others will think of me. For that I am ashamed.
I'm not ashamed that I believe in the gospel of Jesus Christ; that He is the only begotten Son of God and that through Him and His death and resurrection that I have eternal life. Instead I'm afraid others will judge me to be weird or even a hypocrite. For with the acceptance of the gospel of Jesus comes an expectation that I am living my life according to HIS teachings. "From faith for faith" (verse 17b).
That phrase caught my attention. What does it mean to me? "For in it [the gospel] the righteousness of God is revealed from faith [in Christ Jesus] for faith [daily walking with Him]" (verse 17a). I took that first step of faith in accepting Who Jesus truly is and because of it I am called to walk daily in the path He has for me.
That path includes the boldness Paul boasts to rightly of. Being willing to share with anyone who asks the good news of salvation. Yet I fall far short in that boldness. I don't have my father's fire and that makes me ashamed. Not of the gospel but of myself. Maybe that's why I'm not confronted with that many opportunities to share my faith. Maybe God letting me do that through this blog is a way of putting on my "training wheels." I wonder if I will ever feel "big enough" to take off the training wheels in my real life. I'm praying with all my heart that my walk speaks out even if I don't speak the words. Although I know I fail in that area at times too. Lord please forgive me!
Let's get back to the bottom line in Paul's statements. The power that raised Christ Jesus from the dead, God the Father Himself, has granted salvation to EVERYONE who believes in Jesus' Sonship and redemptive work. THAT is the GOSPEL; the good news! It is for all of us, no matter who we are or where we come from.
Father God, thank You for Jesus. Without Him we would have NO hope. Thank You Jesus for being willing to pay for my sins. I feel I may never comprehend the depth of Your love but I am TRULY grateful for it. Please forgive me for every time I had the chance to stand up and declare Your love for someone and didn't. I don't believe that I am called to shout on the street corner but I am to offer those that I see hurting Your hand of love. Whether it be praying for them where they stand or offering physical help when I see a need. Please help me live my life reflecting Your love. I KNOW I will fail and for those times Lord Jesus, please protect the person whom I fail by sending another to share Your love and forgive me. I'm not asking that You never send me but that the people whom I fail won't suffer as a result of my cowardice. Show them Your love in spite of me. I trust Your love for them too.