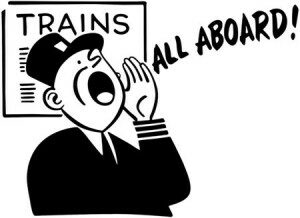 Jesus puts a "pause" on the destruction of the earth for a time. He has a specific goal in mind and God's plans won't be complete until it is done first.
When we left the last time Jesus had opened six of the seven seals. With the opening of those seals the beginning of the end of the earth was underway. The four horsemen brought political conquest, war, famine, disease, and death. Then heaven and earth began to show signs of breaking.
But wait! It's not quite time yet. There are still some who would come to Him. The END won't come until ALL of His family is gathered round. We get to look at the Jewish component of that final family today. The Gentile side will be seen next time.
I know there are a few "religions" that already have the 144,000 numbered out. They think that is the entire roll call of Heaven. Anyone else who joins their ranks is welcome but WON'T be going to Heaven. My comment to them would be, then what is the benefit of membership?
I KNOW God has more than 144,000 people who have given their lives to Him. Not to mention the fact that THIS 144,000 ALL are JEWISH. I'm pretty sure that there have been more than that many Jews come to believe in Jesus over the centuries. So who makes up this 144,000 and why is God waiting for them?
I believe these are the Jews who will turn to Him AFTER the rapture; during the great tribulation. We know there will be those who turn to Him after the horsemen are released because of what He said to those under the altar; "They were each given a white robe and told to rest a little longer, until the number of their fellow servants and their brothers should be complete, who were to be killed as they themselves had been" (Rev. 6:11).
I find it interesting that there is a specified number and even specific as to how many from each tribe. One could ask; "So what about the 12,001 person?" Do they just miss out on what God has for each of us? I don't believe God would put a cut off number in the middle of the line of those seeking Him.
I believe it is like knowing how many people came on your bus and waiting for that last person to get on board before you shut the door. He is not excluding ANYONE. He is waiting until all are "present and accounted for." He KNEW from the beginning how many there would be in the final count before the line even formed.
God is holding off now for that same reason. He knows exactly who will come to faith in Jesus without the aid of the tribulation. He is waiting for the last person to "get on the bus" before He "drives us home."
Those who need a "little more incentive" will be those who turn to Him during the darkest time man will ever know. And He will mark them with His seal. A seal that cannot be broken or taken back. I don't know if it will be a physical mark that is visible or a spiritual one. I like the concept the "Left Behind" series uses where the seal is only visible to other believers. That gives recognition and protection.
There will be many of those sealed who will join those under the altar. They will face physical death, but their choice to follow Him will result in eternal life.
We ALL face that same choice now; physical death with eternal life with Him or temporary physical life with eternal death thereafter. Make no mistake; NONE OF US will live forever on this earth. What matters is what comes next because THAT is for keeps. You have the power to choose life or death for eternity. Don't wait until it's too late. Even the tribulation WILL have an
end date that your choice HAS to be made by. I would say that is the ultimate "deadline." Will you still be spiritually dead when you cross that line?
Father God, THANK YOU for giving us "one more chance." You fight for each and every child in Your family. Thank You Jesus for including EACH of us in Your sacrifice. You knew the exact number who would come, not because You were being exclusive, but because the count had already been tallied across time. Thank You for numbering me among that count.
I know You are waiting for the last "passenger to get on board" before bringing us home. I pray I can help encourage some of those still "wandering around while the driver calls" to make the decision to "get on board." I don't know how many are left but You do. And I trust that You are sending just the right person to spur them along so we can move onto the next part of You plan. I wonder, do You find waiting hard at times? Are You as excited as a child waiting for Christmas when it comes to showing us what You have in store? You may be as excited but You certainly demonstrate that Your excitement doesn't outweigh Your patience.
Is it time yet?! Please help my children and grandchildren recognize the danger of making the wrong choice. I want them aboard the "first run" but will gladly accept them making the "second run" if that is what it takes for them to recognize the truth of Your love. Once again! I leave them in YOUR hands.
That reminds me of the poem my cousin LaRhonda gave me once:
As children bring their broken toys with tears for us to mend
I brought my broken dreams to God because He was my friend
But instead of leaving Him in peace to work alone
I hung around and tried to help with ways that were my own
At last I snatched them back and cried, "How could you be so slow"
"My child" He said, "What could I do, you never did let go"
Help me TRULY let go and LEAVE them in YOUR hands. Let go of the fear and worry. Let go of trying to work it out my way. But NEVER let go of the love I have for them or the faith in You for their future.