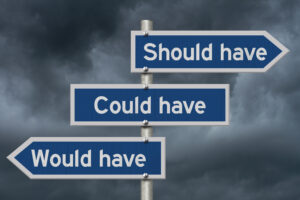 The bridegroom comes to see his bride at an unexpected hour. But it's too much trouble to answer the door. Her opportunity slips by and now she is trying to recapture what was lost.
It's late and our bride is in bed for the night when her groom comes to the door. She doesn't want to get up. She is snuggled under the covers with a warm nightie and clean feet. "Isn't that sweet" she thinks, as he jiggles the knob. She loves him but it's too much trouble to get up, get dressed, and go to the door. "He can come back in the morning."
Then he calls out to her and it stirs her heart. He is worth the effort after all. She throws back the covers and gets up. But she has to run about getting ready first. Puts her dress back on, combs her hair, dips on a little fragrance and finally makes it to the door. As she is pulling back the latch, she imagines his face when he sees her all fixed up for him. There was no way she would dream of letting him see her fresh from sleep.
She flings the door open with a bright smile, only to find the doorway empty. He's gone. She took too long. Her heart drops to her knees. Surely, he couldn't have gone far though. She begins to search. Her search is bringing up memories of her nightmare; running through the streets in search of her beloved. But in her dream, he is found right after meeting up with the watchmen. She is hoping for a similar happy ending.
This time, the watchmen are NOT helpful. They beat her instead. To them, she was a shameless woman roaming the streets at night. "She must be up to no good" was their ruling.
Even those she is asking for help from aren't as enthusiastic as her last group was. "What makes your 'beloved' so special? Why are you making such a big deal about it? Men go off on their own all the time. He will be back when he is good and ready. Until then, go home and bake something."
What does this have to do with us, you ask. This is a story about opportunity. The opportunities I'm thinking about come in two different 'varieties'. The first concerns opportunities for your benefit and the second is opportunities for the benefit of others.
When I was thinking about our bride not wanting to get up because it was too much trouble, I saw a picture of how we are towards the Lord at times. We want the blessings He is offering us but it's too much trouble to get up and grab it. It's too hard. I'm too busy. Maybe there will be strings attached. I'm afraid. All these reasons keep us from taking the steps necessary to acquire the blessing He is offering us. And by the time we decide that it might be worth our time, the opportunity has passed. The job has been taken by another. The good deal has been withdrawn. We miss the blessing He had for us. He may bring us another opportunity to grab it but there is no guarantee of that.
The other kind of opportunities are when we see someone with a need and hesitate to render aid. We are afraid. We don't want them to get the wrong idea. We don't have time right now. Someone else will do it. What if it's just an act? All these excuses stop us from reaching out when we see a need. We not only rob them of the blessing God wants to bestow on their lives, but we rob ourselves from the joy of being God's hands and feet. And we add one more stone to the column of "If you did it unto the least of these, you did it unto Me" tallies. That person may have been praying for an answer to an urgent need. God can fulfill their need through another source but think of the testimony you would have gotten to hear if you had only acted. It may have been the first time this person was honestly interested in hearing about Jesus. The opportunity to be part of their first conversation with God is gone. That moment will never come again for you and that person. There may be others, but never the first again.
I know I have missed opportunities along the way. Some I have deeply regretted and others I didn't even recognize as such. But they all have life impacting consequences. Some for me and some for others. How I wish I could take back my hesitation and have a 'do-over'. I have to live with the consequences, and hopefully learn from those lessons.
Father God, THANK YOU that Your answer to someone else's prayer isn't based on ME accepting the task of meeting it. If I refuse or hesitate too long, You will find another way of meeting their needs. This doesn't let me off the hook. My heart still hurts from some missed opportunities. But it also sings from some I have listened to. Help me to hear Your voice loud and clear so I will act faster. I trust You to being me the opportunities that are fit for me. The ones that will bring me valuable lessens and help me grow. Grow my confidence in acting too Father. And, thank You for NEVER giving up on me. You don't walk away. The opportunity may pass but You won't.