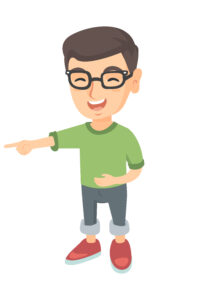 The verse we see today is a curse, and a scary one at that. Be careful little eyes what you see and how you look on your parents. God sees your heart.
This verse makes me shiver! The graphic description of what happens to those who mock and scorn their parents is enough to make any child think twice. I'm assuming that this "mocking and scorning" is more than the occasional eye roll or sticking out your tongue behind your parent's back. I don't know of any adult who can claim they never looked at their parents and shook their head or rolled their eyes. We would all be without eyes if this was the criteria.
This mocking and scorning goes deeper. It is a heart attitude of utter contempt for your parents. This reminds me of a time Jesus was talking to the Pharisees. In Matthew 15, the Pharisees came at Him over the issue of His disciples not performing the ceremonial washing of hands before eating. He came back at them concerning their not honoring their parents. I would say His TRULY trumped their concerns.
God specifically told us to honor our parents. I have heard it said that it is the first commandment that attaches a promise to the action. That's not quite true. The commandments about honoring God have a 'promise' attached to them. The second and third commandments have a promise of God's love for those who obey them; You shall not make any idols of any form and You shall not use the Lord's name in vain. The commandment regarding honoring your mother and father is the first commandment dealing with human relationships. And it gives a promise of physical blessings for those who follow it. It is the first, and only, commandment to give a specific promise/blessing with it.
God thought so much of this relationship that He made special mention and provision for it. This is not the only place where God deals with the parent/child relationship. He has much to say in this area; including how to handle a stubborn child. God didn't tolerate disrespect of parents. I believe He had one specific reason for this. Disrespect for the parent involves disrespect for all the parent has taught you. God's people were to teach their children His laws. Those laws governed how the children were raised. When the child rejected the parent, he also rejected God's laws and God. Rebellion against a parent ended in rebellion against God.
I am going to climb out on another limb here and hope I don't saw it off behind me. I believe that those who love the Lord are to respect their parents even when their parents are not living for the Lord. We are to pray for our parents and still love them. We are to treat them with respect, even if what they want from us doesn't line up with the word. In this situation, as an adult, respectfully explain why you can't follow their commands. Reaffirm your love for them, and as much as possible, demonstrate respect for them as you parents.
I don't know exactly how God would have one show respect for an abusive parent. I would say, respect the position they hold as your parent but be as far away as possible from their abuse. Seek help and protection for yourself. Seek help for your parent as well; including law enforcement intervention. The best way I can think of to respect such a parent is to get them the help they need to be the parent God intended for them to be. And to NOT be available to suffer abuse while they are in the process; whatever that process may look like or require.
Disdain, disrespect, scorning, mocking, and abusing your parents is NOT allowed by God. Then or now. It comes with consequences. Maybe not actual vultures eating out your eyes but consequences just the same. You don't have to like everything your parents do, but you are to respect them for the position they hold in your life. Love them with the love of God at the very least. God loved us when we were still sinners and rejecting Him.
Father God, thank You for the parents You gave me! There are things that 'bug' me in our relationship at times but I LOVE them with ALL my heart. They have taught me of You from my youth and I'm MORE than grateful for that Father. They have also clearly shown me their love and taught me how to love my own children too. Bless them Father for ALL they have poured into me and my brothers and sisters.
Watch over my dad as he deals with health issues right now. Keep him safe in Your arms. Give the doctors wisdom and guide their hands as they work on his heart. Give my mom patience and wisdom as she helps him live within the boundaries he is expected to stay within. And give him patience too Father as these restrictions are hard for him. THANK YOU for providing an outlet for him that IS within his boundaries!