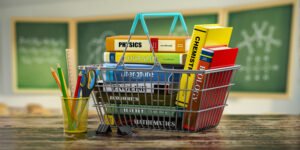 "Please! My son. Seek the ways of the Lord!" An impassioned plea for his son to save his own life and make his parents' glad.
That's not exactly how it was stated but you get the meaning. I think this is something that EVERY parent should be saying. Not only is the father asking the son to make him overjoyed, but he is giving the son direction as to what is the MOST precious 'commodity' ever.
This father is NOT telling his son that he can buy his way into God's favor. Instead, he is telling him to invest his whole self in seeking the things of God. Do the hard work of searching out the scriptures. Invest your time in building a relationship with God and those who serve Him. Listen to them and learn from then, no matter what the cost.
"Buy truth, and do not sell it" (verse 23a). Seek the truth in ALL things in your life. Use 'truth' to shape how you interact with people. And DO NOT stray from that path. No matter what the promised 'rewards' lay down the path of deceit, they ARE NOT WORTH IT!
"…buy wisdom, instructions, and understanding" (verse 23b). These three things, when put into practice in your life, will carry you through any problem. This is NOT man's wisdom but God's that the father is telling his son to acquire. It cannot be 'bought' with silver or gold. It cannot be stolen or gained by deceit. It can ONLY be obtained by investing time in a relationship with the Father. It is in that place that He FREELY shares these things with you. They cost nothing but your heart.
I was reminded of a story in Acts where a man asked Peter to sell him the power of the Holy Spirit. He asked specifically for the ability to lay hands on someone and have them receive the Holy Spirit. Peter was appalled at this request! God gave this gift freely to those who believed in Him.
Something I never really took too much notice of in this story is the fact that Simon, the man who made this request, had been baptized in the name of Jesus and considered himself among the believers. I don't know if Peter and John laid hands on him to receive the Holy Spirit before he made his request.
Peter's response was to tell the man that he was still not one of God's children. Not in so many words but when he said "May your money perish with you" (Acts 8:20a) it sounds to me like Peter was saying that his conversion was not sincere and he was still headed for Hell. He had NOT 'bought' fully the path of salvation. He was in it for the money instead.
God FREELY gives of His wisdom, instruction, and understanding to those who truly seek Him. He doesn't withhold it as a carrot to lure you into His Kingdom. Those who search for Him with their whole heart WILL find Him.
"Ask, and it will be given to you; seek, and you will find; knock, and it will be opened to you. For everyone who asks receives, and the one who seeks finds, and to the one who knocks it will be opened" (Matthew 7:7-8). These are Jesus' words, not mans'. He promises, that if we do this, we WILL find the wisdom, instruction, and understanding.
I heard it taught once that these words are not a 'one and done' command. We are to KEEP seeking, KEEP ON knocking, and CONTINUE to ask. There is 'gold' buried in His word. It is on MANY levels. The longer you invest, the deeper you go, and the more 'nuggets' He uncovers for you.
The parents of a child willing to do this are doubly blessed. They see their child's life prosper and they receive GREAT JOY in knowing their child is in a growing relationship with God. They have joy because their child is SAFE in God's arms; their and his/her Creator.
As far as I'm concerned, NOTHING my children could EVER do would top this! I'm praying for that day to come for my children. I don't know exactly what it will look like when it happens, but I trust God's promises to bring them back to him.
Father God, I lay my children in Your arms once again. I PRAY I'm not taking them out of Your arms and trying to turn their lives around myself. Only You can do this with any lasting effect. You are their Creator. You love them even more than I ever could. You know exactly what it is going to take to bring them to You. You know too how far You have to reach to pull them into Your arms. Pursue them Father! Be relentless if that is what it takes. Not for my 'pride' or 'bragging rights' but for their eternal lives. They NEED YOU. Whether they are willing to admit it or not, yet.