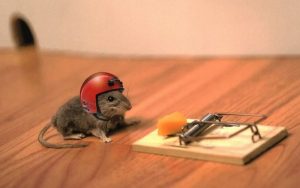 Jesus in very direct with the Pharisees in today's reading. He also says something that has caused a bit of head scratching in the theological world. The best news in Jesus' words today is that there God's plan is NOT going to be stopped. Let's dive in and see where we wind up today.
Jesus' first remarks are to the Pharisees. They were upset by what He said in yesterday's reading. We are told that they were upset because they loved money. Jesus didn't tell them outright that money was their god but He said God knew their hearts. I have a feeling something besides Him was sitting on the throne in the hearts of the very people who were supposed to be keeping Israel's heart close to God. I bet that stung. I wonder how they tweaked this statement to make themselves look good to the people.
Jesus then draws a line in God's interaction with men. We know of this line because we have Jesus' history and God's word to show it to us clearly. They were living right in the middle of the change. Jesus drew a separation between the end of John's ministry and the beginning of His. Jesus put John the Baptist with the dispensation of the prophets. And since John's end "the good news of the Kingdom of God is preached" (verse 16a). John said the Kingdom was at hand and Jesus has brought it into the now. There was a shift in Heaven at that point; a turning point.
But the old wasn't completely done away with. The provisions had to be fulfilled. The Law had to have its clauses closed out. The payment for sin had to be made. Jesus was that fulfillment; the payment in full. But Heaven and Hell were in a violent struggle regarding the closure.
I feel as if this struggle is what the verse under controversy is saying, at least for me. Verse 16b says, "and everyone forces his way into it." My bible helps tell me that this verbiage may or may not be an accurate representation, but it is the best the scholars of the ESV translation could agree upon. I believe the struggle between Heaven and Hell is the force Jesus is referring to. Satan fighting tooth and nail to stop God's plan. Jesus walking out that plan every day, regardless of what Satan threw at Him. God standing behind His word and requiring EVERY dot to be fulfilled. Nothing could be left undone. No loopholes in the Law.
I'm reminded of a contract for the purchase of some item. The seller in this case is evil and wants as much for his product as possible. In fact he wants to find a way to make the buyer break the contract and let him reposes the item. The seller hides clauses in the contract or is "unavailable" to accept payments, making those payments late. One little breach makes the contract void and the corrupt seller takes what he has already gained plus repossesses the original property.
This is what Satan had been doing all along. He was bargaining for men's souls. God laid out the contract and Satan convinced each and every person that God would make an exception in the rules on their account. "God will never know if you ____. You're not hurting anyone. Go ahead and do it. You know you want to." And men were buying into it. Each one of us fell for the bait and switch routine. Partly because Satan was such a good liar, but also because we fell for it in the beginning and were playing from a stacked deck. We were in bondage already and were trying to save ourselves from that point of weakness. Something that none of us were able to do.
But Jesus was. Satan's tricks weren't going to work this time. Jesus wasn't going to fall for them. He wasn't playing from a point of disadvantage. He was free to begin with. Then He simply had to stay out of the same trap that Adam and Eve fell for in the beginning. He did what they couldn't do. He fulfilled the Law, and fulfilled it  so perfectly that Satan had no choice but to release what he held. Nothing was left undone or overlooked. It couldn't be. Jesus said none of it could be voided so it all had to be completed. Paid in Full!
Thank You Jesus that You were willing to step in and take my place. That You were willing to do what I had NO hope of doing. You beat Satan completely. You took me out of his hands by force! I will cling to You every day. Father God, thank You for putting the escape clause in Your Law. Satan didn't see it! He thought he was so cleaver in jerking us back every time anyone got near the line of completion, but You bided Your time and lulled him into a false sense of security. Until that final moment on Calvary. When, BANG! The deal was sealed! How I wish I could have heard him scream when he realized the trap he walked into. Just thinking about that moment puts a smile on my face.
I know Satan is still fighting for men's souls, but one day soon that will be over too. I will be there to hear that scream and see the look in his eyes. Any time he tries to trap me and reminds me of my past, I'll simply remind him of his future. And no matter how hard he tries to convince himself otherwise, it WILL happen EXACTLY as You have said.