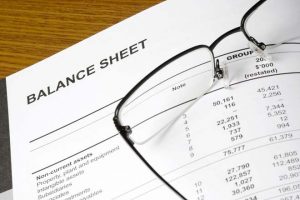 So many times God has spoken to something happening in my life in my regular reading. Today is one of those times. In our reading today we are introduced to an unfaithful manager. I'm currently dealing with managing MANY tasks for various people. However, I'm trying to be faithful with what I am given. Let's look at Jesus' parable and see what He says to us today.
I wonder who brought the management issues before the master. I also wonder what kind of issues they were. We are told that the manager was "wasting" the master's possessions. Was he stealing them for himself? Was he choosing the wrong places to invest? Was he ignoring the details?
When he was called before the master he wasn't given the opportunity to defend himself against the charge. He was simply told to hand in his books. I would expect the master to look at the accounts to see if the charges were true. I noticed that the manager didn't argue about charges brought. He apparently knew he deserved this dismissal. Did he think he was going to get away with his exit plan? I would expect some kind of consequences for a move like he took. Was there no other accounting than the debtor's record?
If I was the master I would have been very angry with the manager's actions in the end. But "the master commended the dishonest manager for his shrewdness" (verse 8). If he had been "shrewd" in his earlier dealings would he be being dismissed? His actions didn't benefit the master though, but himself and all those he made deals with. I wonder if the debtors were having trouble paying their debts in the first place. They were very happy to get this break and the manager was hoping that they would be beholding to him now since he helped them out. Out of one kind of debt and into another.
I'm wondering if this is the kind of "debt" Jesus is telling His disciples to cultivate. This "debt" is a debt of gratitude. I remember one Star Trek episode that featured a homeless shelter and the people who stayed there would have to "pay" for their meal by listening to the proprietor after eating. She gave them something they valued, in exchange for being able to speak into their lives.
Jesus tells His disciples to "make friends for yourselves by means of unrighteous wealth, so that when it fails they may receive you into the eternal dwelling" (verse 9). I believe the "unrighteous wealth" simply refers to worldly wealth, or money. Righteous wealth is the wealth gained in God's Kingdom. We use the world's money for our daily existence but it can't save us and we are NOT to serve or worship it. IT WILL FAIL. But God WON'T. We are to care for others with this world's wealth and open doors by doing so. This then allows us to speak truth into the lives of those we have helped.
Even as we avail ourselves of this natural law we need to also ensure that we are not putting the receiver in another form of bondage. Yes, they will most likely feel obligated to you because of your "investment." But you have the opportunity then to show several Kingdom principals. You can demonstrate grace, mercy, love, and forgiveness just to name a few. Forgiving a debt and explaining that you are doing so because you had a debt forgiven speaks louder than any street corner evangelist ever could! You are speaking love into their lives in a practical way. A way that they will never forget. We all have had debts that we, at some point, finally repaid. We usually forget those over the years. But the one that was never repaid because it was forgiven will remain in the heart forever. I owed a debt I could never pay and He paid it for me. Give others an opportunity to learn of this amazing "Creditor" by your generosity.
Jesus ends His parable by stating one immutable fact. You CANNOT serve God AND money. When you serve money it is the only thing that matters. You don't use it, it uses you. That is a horrible place to be. This doesn't mean that you never have money issues if you serve God instead, but that those issues don't change your relationship and trust in Him. He knows our needs and He cares for us. He has, on MANY occasions, put money in my hands to meet my needs, but only when I surrender my issue to Him and stop trying to work everything out on my own. When I chase the "almighty dollar" it just gets further and further away.
This blog is a prime example of that. When I started it, my reason was to make money. I was facing an uncertain financial future and I started trying to make money any way I could, legally. I even invested money I didn't have into Binary Options. Boy was that a mistake for me! I immediately regretted that decision and quickly pulled out, but not before learning a valuable lesson. When the opportunity to start a blog was dropped on my doorstep I almost said no. I was afraid of getting into another loosing venture. This was supposed to be another way to generate money, and of course it cost to get started. While I was talking with the sales team I was asked if there was something I thought I would like to write about. A couple of things came to mind right away but as I thought a little longer I remembered my dream of sharing my bible study insights with others. All of a sudden, making money wasn't the primary goal for me anymore. Sharing God's love and His word were. I decided right then that this was an investment I HAD to make.
My money problems didn't go away immediately, but I found peace in waiting through the uncertain time. I KNOW that was a gift from God. It certainly wasn't my natural reaction to uncertainty. God also solved my money concerns without relying on this blog to generate it. I have made very little "unrighteous wealth" with my writing this blog but my "righteous wealth" is piling sky high! I'm not trying to say that God owes me treasures in Heaven, but He has given my heart abundant wealth in time with Him and time with others who come to share His gift to me. I wouldn't trade this experience for all the gold in the world!
Father God, THANK YOU for letting me sow into the lives of others. Thank You for bringing me this opportunity. Thank You for teaching me about true wealth. Thank You also for providing for my financial needs too. You don't ask me to ignore the physical needs of my family and myself, just to trust You with them while tending to the needs of my soul. Help me remember always to put You first. That is the only way everything else falls into order.