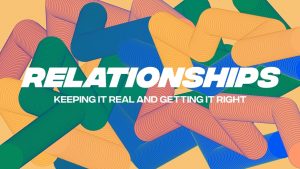 Paul is sharing more of his journey with his audience. He shares the hard parts along with the triumphant parts. He shares his heart.
My bible helps tells me that when Paul came to Troas he was expecting to see Titus there after he had delivered Paul's letter to the Corinthians. But Titus didn't meet him there. Paul was so preoccupied with this concern that he couldn't take advantage of the opportunity God gave him in Troas to spread the gospel.
God didn't remove Paul's calling because he didn't use the opportunity presented. Instead God blessed the endeavor Paul chose to move onto instead. But we KNOW for sure that those in Troas weren't forgotten by God. He brought others to share His word with them.
Paul was real is all he did. He didn't pretend or put on airs. He cared about the body in Corinth. He was eagerly awaiting word back through Titus. He couldn't rest without knowing.
I don't know if Paul met up with Titus in Macedonia or not. But Paul was able to minister there. I'm not certain if the "triumphal procession" happened at Macedonia or was an overall expression for Paul's ministry as a whole. Wherever he went in the name of God people responded. Because they went following God's lead and being real in their presentation of the gospel, hearts were touched. Some were moved to anger while others were moved to repentance.
God affected lives through Paul's obedience. But Paul's shortcomings didn't stop God's work. Our shortcomings won't stop it either. And our shortcomings won't separate us from Him and His work in our lives.
Father God, thank You for the opportunities You bring into my life. Thank You too that You don't lose those opportunities I fail to take advantage of. Thank You that You know my heart and understand when I'm troubled. You send comfort and continue to work with me where I'm at. You hear my heart as well as those seeking You. Thank You that I don't have to be everything to all people. That I can be real and have times I step back. Thank You that You don't take Your hand away from me when I don't step it up. However Lord, I want to be faithful to the opportunities You bring my way. Help me listen and be open to Your leading, comfortable or not. Paul was certainly not always comfortable when he ministered. He was faithful MUCH more often than he asked for breaks. Make that true in my life too.