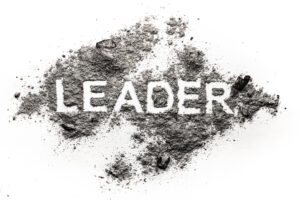 A ruler's heart should be for his people. Those who do not have this heart are a terror to those they are supposed to protect, govern and represent.
When I first started thinking about this section I thought about God and how He rules. The BEST a ruler could do is follow His example. Then I started thinking about the relationship differences between a worldly ruler and God.
An earthly ruler has an obligation to the people he is over. He, or she, is in a position of authority by the hand of someone else. Elected officials are there by the majority of the people's appointment. Military leaders are there through the blood of their followers. Kings and queens of bloodlines are there through the history of their predecessors. The role of ALL these leaders is to govern the whole of the people as best as they can. They personal agendas should be the last thing they worry about. The safety, prosperity, and unity of their nation should be their first concern.
Unfortunately, that's NOT how it happens; especially not in today's world. Our rulers have their own agenda and those who don't agree with it, or get in the way, are trampled. It's not always the objective but it is often the outcome. The very people they are to serve are the ones who are hurt the most.
And there is NO pleasing everybody!!! No matter what a leader does, someone will be disappointed. Even those who claim to support the leader will only do so as long as that leader pleases them. I was thinking of a puppet. One that moves where those holding the strings will it to move. Problem is TOO MANY PEOPLE claim the right to hold the strings.
Government of the people, by the people, and for the people. The United States Constitution says it all for elected leaders. Survival of the fittest says it for those who seize power. And "let them eat cake" demonstrates the disconnect for the people in leaders who rule through heritage alone.
NONE of these relationships even comes close to the relationship God has with those He rules. God rules as a Father. He is intent on directing the lives of His children in ways that maximize their growth. He wants to bring out the BEST in them. He will do whatever it takes to bring this about; even disciplining His children when they need it.
God came into His role through creation. He wasn't elected by a majority vote. He didn't conquer an opposing army and take their place. He wasn't "born" into the role. He became a Father when He created His first child. A connection that CANNOT be taken back. A bond of hearts. And He did, and does, EVERYTHING to maintain that relationship. Even when His created children refuse to acknowledge Him, He STILL reaches out to them with love.
Another difference between God's rule and an earthly ruler is that He NEVER changes. He makes hard, fast requirements and He doesn't change them. He provides whatever we need to meet them. And we can count on His character to be consistent forever.
Earthly rulers govern by their own sets of rules which can be changed whenever they feel the need to do so. What is 'permissible' today may be illegal tomorrow. Even King David, whom God called "a man after My own heart" changed with the 'seasons'. The murder of Uriah and later his reaction to the death of Absalom are proof of this. He lived by more than one 'set of standards'.
Rulers who seize power are more likely to be oppressive in their leadership. They gained their position by force and they will keep it by force or it will be stolen away from them by force. Factions rise up under another 'candidate' and it all starts over again. Many of these leaders will claim to be gaining power with the people in mind but when they finally sit on that 'throne' they will live for themselves first. And woe to those who were on the loosing side in this struggle for power.
What does this have to do with us? Here are a few things: 1) if you are a ruler, consider those whom you rule and care for them as God would. 2) watch carefully those whom you choose to set in power over yourself; those you will serve. 3) PRAY for those in leadership over you. Pray that God has their heart and mind and they DO NOT become anything like the evil rulers described in our reading today. 4) Our rulers are NOT our fathers and to expect them to be so is a disservice to all. But they can have the heart of a father towards those they lead. THIS is a godly ruler in deed!
Father God, thank You for placing me where I am in history and where I am in the world. Things are much easier for me than they are for many of my contemporaries. I KNOW they are easier on this side of Your promise of Jesus. Help me use my "vote" wisely and how You would dictate. I want to live as long as possible in a nation that honors You. I know this nation has gone a LONG way away from where it started but I'm holding onto the thread for now. I TRUST You no matter what comes!!!