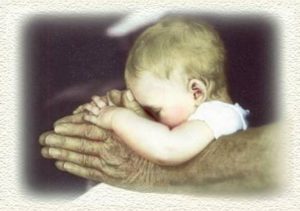 Today we join Jesus in another synagogue. This is one place where He can be found quite often. He has gone back to Capernaum.
Jesus was once again teaching out of the Torah. He was expounding on the scriptures with perfect authority. Why not, He was the author of it all to begin with. Even Satan and his minions recognized His power and authority.
While Jesus is teaching today a demon testifies about Him. It's not time yet for the full truth to be known so Jesus shuts it up. This is a GREAT relief for the man and an incredible story for the people observing the scene.
Is this the first time Jesus has cast out a demon? What happened to the man afterward? Did he come seeking help or was he simply in the right place at the right time? Was Jesus' motive to free him to shut the demon up or to lose the man from torment? I'm pretty sure it was for both because we know Jesus' love for us.
I pray this man chose to follow Jesus after receiving his freedom. I would hate to think that he let his captor back into his life, with several others along for the ride.
Ok. I'm going to get personal here now. I love it when my grandkids come over and ask what I'm writing about. Today's story sparked quite a conversation. Part of that conversation centered on demons. I shared stories from my youth and they shared stories they are currently experiencing. What they are sharing bothers me a lot. I'm going to ask anyone who will to pray for them and their protection. Because of their parent's lifestyle, I would not be surprised at all to find they have demonic spirits in their home. I'm praying for their mind and soul's protection in their environment. I'm also praying for salvation for the whole household. I covet ALL your prayers.
Father God, thank You that You have given us authority over Satan and all his hoards. Right now in Jesus' name I command any demonic spirits to leave Damion and Jared alone. I command them to leave their bedroom and NOT return. Satan, leave my son's mind alone. Father God get a hold of Don in whatever way You can. You know this is a very scary request for me because I don't know what it will take to get through to him. Protect him and his children's minds and souls in the process. Thank you Lord that You promised me in Your word that if I trained my child in Your ways that You would bring him back to You later. I trust You with their lives, and more importantly, with their souls. In Jesus' name I pray, amen.