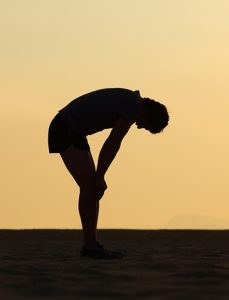 Today we read the story of the boy who was healed of epilepsy. This was a spiritual healing as well as a physical one, as Jesus rebuked an unclean spirit in order to heal the boy. We saw this story in Matthew and Mark too. If you want to go back and check the earlier post out click on "Jesus Heals the Boy With a Demon" and "Come Out of Him."
Both of our last two visits we talk about the faith issues in this story. It's hard not to focus on faith in this story because it is so central to everything. The disciples' immature faith, the father's lack of faith, and Jesus' abounding faith. Jesus' comment about prayer and fasting being the avenue for faith building. So finding a new topic has been a bit challenging today.
While reading Luke's account of this story I have felt drawn to one particular verse. I keep coming back to verse 41. I'm not really sure why, but that is where we are going today. I have found that when I am drawn somewhere it usually turns out that there is a reason and a lesson waiting for me.
Verse 41 records Jesus' reaction to the father's statement about needing Jesus to heal his son because Jesus' disciples couldn't. In all three narratives Jesus statement sounds frustrated or sad. In all three Jesus calls those listening in a "faithless generation." Matthew adds the word "perverse" and Luke adds the word "twisted" to further describe the generation.
I am not certain, but I believe these remarks are aimed more at the onlookers than Jesus' disciples. However, the disciples certainly fit the "faithless" portion here too. They had faith, but not enough or maybe not the right kind.
The crowd here was made up of those seeking help and religious leaders. We KNOW the religious leaders lacked any kind of faith in Jesus. The common crowd's faith waxed and waned with the works being done in their presence. The disciples' did too to a large degree. This is seen in many of the stories of their walk with Jesus. One that jumps to mind is the one where Jesus is telling them to be warry of the "leaven of the Pharisees" and they think He is talking about the lack of bread. Then He pointed out to them the miracles of the bread and the huge crowds.
Jesus' next statement, to me, is the most telling of His frustration or sorrow. He knows His time is running short. He also sees that the people still don't grasp the truth. "How long am I to be with you, and bear with you?" Jesus to me sounds tired.
Yet, even though Jesus is tired, frustrated, and sad, He STILL meets the father and son's need. Jesus never once turned someone away because they were inconveniencing Him. Up until the moment of His death He was caring for others. He ensured His mother would be cared for and He gave salvation to the dying thief. ALL in the midst of His own greatest pain. WOW.
I am wholly convicted by this. I get short tempered with my husband when he wakes me in the middle of the night to help him with something. Granted, his needs aren't as great as those Jesus dealt with, but neither are the demands on my time. If I am to be like Christ, I have to stop putting myself first. Yes, I need to take care of myself but not to the exclusion of other's needs. In caring for others I find purpose too.
Father God, please forgive me for my selfish attitude. You have given so much to me. One of the best ways I can thank You is to give unto others, WITHOUT complaining. That is also one of the best ways to show others how much I love them. Thank You for showing me that Jesus got frustrated too. He actually voiced it, then moved past it into service. Thank You Jesus for Your example. Please help me follow it. Thank You for the surprise lesson too. I honestly didn't see this coming until it flowed onto the page. You never cease to amaze me in how You can make Your stories speak right to the issues in my life. Thank You too that I have been doing better in this area of my life too. I can still use more of Your help here though.