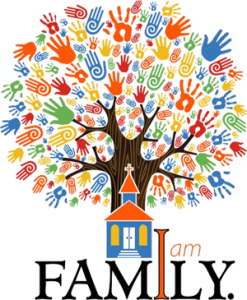 Luke shares with us today yet another familiar story. This story is about Jesus and His two families. He has an Earthly family and a Heavenly family. Part of Jesus' Heavenly family was on Earth with Him. He defines them today in His lesson to the crowd.
When Jesus' Earthly family showed up in our story they are there to take Him away. They don't want to embarrass Him in front of all His followers. They also can't get into where He is. So they send someone to ask Him to come outside and talk to them.
Everything He had been doing since entering His public ministry was straining their patience. His brothers and sisters didn't believe He was who He said He was. Somehow they had even convinced His mother to go along with them. Was there something specific He did that pushed them over the edge? Was Mary for concerned with how the crowd was impacting His daily activities or His claims? Jesus was being hounded by the crowds wherever He went. He didn't have any privacy. He had little time to Himself and was even interrupted when trying to eat. Did Mary have concerns for His health because of His "work load?"
Jesus' brothers and sisters thought He had lost His mind. They had grown up with Him. They were in His shadow as He was the oldest. He was always respectful to His parents and He didn't sin. His brothers and sisters had a lot to live up to.
Jesus knew their hearts and what they had in mind when they asked to speak to Him. This was where He would draw the line between His Earthly family and His Heavenly family. He refused to submit Himself to His Earthly family's will, even His mother's. His Heavenly family's needs came first. Jesus chose doing His Father's will over His mother's.
Jesus wasn't dishonoring His mother through His actions, simply setting priorities. I'm wondering if Mary was going along under protest.
Jesus' behavior wasn't anything like the Pharisees practice of corban. The Pharisees dishonored their parents by telling them that any support they would have received from them in their old age had been dedicated to the Lord instead. They completely disrespected their parents and offended God with this practice.
Jesus' behavior was absolutely opposite of that. He cared for His mother even after death. He would commend her into the care of one of His closest disciples while in the middle of suffering the most agonizing death imaginable. He loved her and honored her that much.
What He was saying was that His new family was an eternal family and at this time that family needed His attention more. Many of His earthly family would join His Heavenly family after His death. Those who believed in Him and did His Father's will were His forever family.
Thank You Lord Jesus for making me part of Your forever family. Thank You for choosing me. Help me to always honor my family like You honored Yours; both sets. Help me always welcome my new brothers and sisters and show them Your love. Welcome To The Family. Thank You for all the members of my earthly family. Please remind me every day to show them Your love in all I do. Thank You for each new member, larg and small.