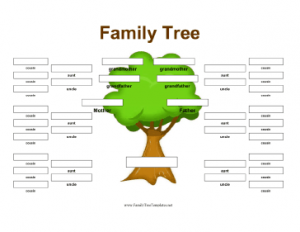 I'm sorry but I have to say this. "Begats" are the driest part of the bible for me. I have never been into genealogy. I understand Luke and Matthew's reasons for including them in their narratives. Matthew did it to prove to his Jewish readers that Jesus was a direct descendant of Abraham and specifically the kingly line of David. Abraham was the patriarch of the Jewish nation. David was the promised line for the Messiah and ultimate eternal King to come through. Matthew needed to establish Jesus' connection to these two sources.
Luke on the other hand took pains to establish Jesus' lineage back to the very first man, Adam. Luke also stated that Adam was the son of God, therefore establishing that Jesus' message and salvation was for all men. Jesus is the only "begotten" Son of God. Adam was "created" out of the dust of the earth.
When we looked at Matthew's and Luke's genealogies we run into differences in the names. I didn't realize this until just now. I actually found out about it by googling Jesus' lineage. What came up was a family tree showing "Joseph to David" and "Mary to David." I was surprised by this representation of Mary's lineage and went exploring to find out where they got their information. From there I was clued into the differences in Luke and Matthew's genealogy. Bible scholars have asserted that Luke's line probably traces Mary's genealogy and Matthew's traces Joseph's. One major problem I see with this explanation is that there are 15 more generations between David and Jesus in Luke's version than Matthew's. So this would put Mary many generations removed from Joseph. Even from the two names that match there is a six generations added from David on down. So where do the extra names come from?
I was pondering this and came up with a couple of maybe's. I don't have any proof for my suppositions, especially since both authors are dead and gone. Just throwing ideas out there. You certainly don't have to agree with my ideas either. Also if you have some ideas to explain this, I would love to hear them.
In Matthew's lineage he was concerned with establishing Jesus' claim to the throne of David. Matthew may be listing the heirs to the throne only. Luke may be listing every familial branching. I find it interesting that Luke lists a Levi, Simeon, Judah and Joseph right beside each other. These are four of the names of the sons of Abraham. Is it possible that some of these names are brothers and that they died before having heirs and their brothers fathered sons in the deceased brother's name? Is it also possible that some of these name differenced were because of living in different countries? The person could have been assigned another name from their captors like Daniel did. Like Saul/Paul being the same person but having one Roman and one Hebrew name.
We really don't know. I trust the bible completely but that doesn't mean I understand all that it contains or know how to rectify all MY (or our) questions regarding differences. I believe the bible is God's word handed to us through men who were under the direct inspiration of the Holy Spirit. Then why are there discrepancies? I don't know, but I will be sure to take it up with God when I get there. Until then, I will continue walking through it with God as my guide all the way to the end.
Father God, why are there differences? Why did You let me stumble across this issue today? What is it that You want me to learn from this today? Is it simply to take You at Your word? Is it to help me dig a little deeper and try and figure things out? I know Satan would like it to shake my faith in You word. FAT CHANCE Devil! Not happening!
I really wish I had some answers I felt really fit all the pieces together. I like puzzles, but only the ones I have a chance of solving. TRUST. I think that is my lesson for today. I WILL have the answers, someday. Until then, this genealogy doesn't change the original message; that Jesus loves me and died for my sins. THAT is the whole point behind this WHOLE love letter from You. Thank You for that precious gift. Thank You for reminding me to keep the main thing the main thing.