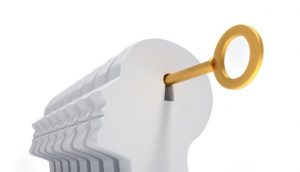 Jesus has just appeared in the locked room where His disciples were discussing their personal visitations with Him after His resurrection. He startled them with His appearance. He had to reassure them He was in fact real by presenting His hands and feet for inspection and eating in their presence. I LOVE how He left no room for doubt. Now He is ready to fully explain all the things that the disciples have missed over the last three and a half years.
Like He did with Cleopas and his fellow traveler, Jesus explains to the rest of His disciples the meaning of all that was written about Him "in the Law of Moses and the Prophets and the Psalms" (verse 44). He explains why He had to suffer and die and why He rose again. This time though was different. No longer would His disciples hear but not perceive or see but not understand. Why was that? Because the plan was no longer hidden from them. Jesus opened their minds to understand the scriptures.
They saw clearly for the first time. They were also shown their role in God's plan and what they were to do next. They were to take the story of Jesus' life and His sacrifice to the rest of the world. They were to share what Jesus' sacrifice provided for all; forgiveness of sins. They are to be the eyewitnesses to all that He said and did, especially His resurrection which provided the forgiveness of sins.
Jesus promises them one more gift. He promises them something from the Father. He promises them power from on high. This promise is the Holy Spirit. This is a gift they are to wait for. Jesus tells them not to leave the city until they receive the fulfillment of this promise. They know ALL His promises are fulfilled and will gladly do as instructed.
Thank You Father God for the gift of the Holy Spirit. Thank You for Your Son and all He paid for us. Thank You Jesus for setting up these eye witnesses for me. I am a skeptic by nature and You removed ALL doubt through Your planning. Thank You that You opened the minds of Your disciples that day to Your full truth. Without that gift who knows what would have been passed down through the ages. Thank You Holy Spirit for Your inspiration and guidance in the writings of the gospel accounts. Help me continue to see new depths in them each time I read them again. Open my mind to understand. Pour into me Your wisdom.
I wonder if any of the disciples felt dumb for not understanding in the first place. If it all sounded so simple now. "How could I have been so blind!"