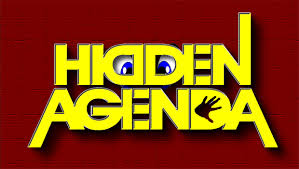 Jesus is nearing the end of His time with His disciples. In our reading today He warns them for the third time about His impending death. This time He leaves very little to the imagination, but they still don't get it.
Jesus took His twelve closest disciples aside for this message. This was for their ears only. He wanted this group especially to be warned of what was to come. What He was about to experience was going to be their foundation if a few more days. First it would rock it to the very core, then it would cement their belief in Him.
Looking at Luke's letter and seeing the words Jesus shared with His disciples about what was to come has always left me scratching my head as to how they didn't get it. Jesus said, "See, we are going up to Jerusalem, and everything that is written about the Son of Man by the prophets will be accomplished" (verse 31). He let them know that what was coming was already foretold in the scriptures. But these men weren't scholars of the law. They were ordinary fishermen and laborers. They only knew what they were taught as they were growing up. Whatever it was though, they knew it would happen during THI trip to Jerusalem.
Jesus then goes into detail about what was going to happen. "For He will be delivered over to the Gentiles and will be mocked and shamefully treated and spit upon. And after flogging Him, they will kill Him, and on the third day He will rise" (verse 32-33).
So He told His disciples first of all that He was going to be put into Gentile hands. "Gentiles" could have been anyone that wasn't Jewish. Did the disciples suspect that Jesus was speaking about the Romans at first? Being "mocked and shamefully treated and spit upon" could still apply to a fairly large number of groups. It could even include some of the Jews. But then Jesus put the icing on the cake and pointed directly to the source of these atrocities when He said He would be "flogged" and then that they "will kill Him." No other group had the authority to do these things to a Jew, except the Romans. Looks like a NEON sign to me!
But we are told right after Jesus makes this statement that His disciples didn't understand what He was saying. It seems so obvious to us, but we weren't walking those streets with Jesus and watching the story unfold for the first time.
I'm wondering at the true meaning of not the next verse, "But they understood none of these things" (verse 34a). When we are told they "didn't understand" does this look more like a misunderstanding of the wording used, a mismatch in language, or a foreign concept being proposed. I'm pretty sure they spoke the same dialect so option #2 is out of the running. Jesus was using very plain words to convey His message so #1 is probably out too. Which brings to option #3.
The concept was foreign to them. They had lived all their lives under Roman rule and had probably witnessed the Roman's treatment of prisoners. I wouldn't be surprised to learn that they had seen a crucifixion before too. But this was Jesus. He had bested everyone on every encounter. How would they ever be able to win against Jesus? Impossible!
But what they didn't understand was that Jesus was going to LET this happen to Him. He wasn't going to lift a finger to halt it. He would even restrain Peter when he started to resist. Jesus would orchestrate the events by inflaming the religious leaders until they reacted exactly as He wanted them to.
What!? Why!? These were the questions Jesus' disciples longed to ask, but didn't dare. They watched Peter get shut down when he tried to persuade Jesus not to go through with this before. I wonder if they really thought they could stop it.
Our final verse tells us why Jesus disciples didn't understand. "This saying was hidden from then, and they did not grasp what was said" (verse 34). It wasn't because they were dumb, or heard headed, or even too wrapped up in their own ideas. It was because God kept them from truly understanding what was to come. Jesus warned them in order to plant the seed of hope in their hearts. After His crucifixion they would most likely think back over Jesus warnings. They would see how everything that He predicted came to pass. Then they would also remember the end of Jesus' prediction. His last statement would give them pause. "On the third day He will rise." A glimmer of hope in the veil of darkness. One they still wouldn't understand until several days later.
Father God, thank You that You do keep some things hidden. I can't imagine the temptation to try and change to course of unpleasant events. Some of those events are necessary to accomplish Your goals. Thank You also for the bits of hope You have buried in Your word. Without that hope, we would be lost and alone. I'll gladly take the tough times in order to get to the wonderful times ahead. Thank You for not leaving us hopeless. Maybe centuries from now people will look at our stories today and wonder how we failed to understand. I have to cut the disciples some slack because You hid this from them. And what You hide stays hidden, until YOU are ready to reveal it.