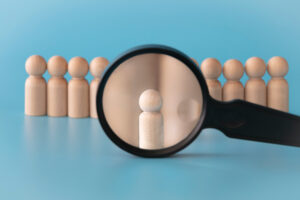 God tells Jeremiah to look for just one who does justice and seeks truth. For the sake of one, God would have pardoned Judah. He couldn't even find that number.
This reminds me again of the story of Abraham bargaining with God regarding Sodom and Gomorrah. Abraham got down to 10. God asks here for 1. ONE who was true to Him. One whose words "As the Lord lives" truly means something. One who hasn't given himself over to other gods.
Jeremiah tries at first to make excuses as to why he can't find that one by saying the people he sees are uneducated and don't really know God. "It's not their fault. They are the poor and the uneducated. Let me go look among the religious leaders and the scholars. Surely, I'll find some there."
Nope. They were just as ungodly, if not more. Just as ugly in their hearts. Just as false when they swear to the Lord.
When my children were younger we has a LOT of talks about discipline. One of the talks we had was about having 'paid' for their punishment. I would tell them not to do something and 'promise' a consequence if they didn't comply. There were also times when I would promise them good things if they performed some deed. When they failed to meet the obligations or standard, we talked about that they had 'paid' me for their spanking or whatever. If I withheld what I promised, I was robbing them. I'm sure they often wished I would 'rob' them but I couldn't because I loved them too much.
This is what I see happening here with Judah. God promised Israel what would happen if they walked with Him & what would happen if they walked away from Him. THEIR actions 'paid' for their consequences; their future. Because God loved them, He HAD to do as He had promised. He waited as LONG as He could and tried EVERY intermittent remedies He could. They refused to recognize and respond to His earlier interventions. He had no choice left. As MUCH as He wanted to find ONE so He could let them slide, He couldn't. His love wouldn't let Him.
I wonder if God was literally looking for just one. With Sodom He settled on 10 real people. There were none outside of Lot's family. I wonder if they were taken out because they were righteous or if they were saved for Abrahan's sake. Lot was living in the middle of the city and was definitely tainted by his neighbors. He offered the crazed men his daughters to rape!
If God were to bargain today for our world, what number would He be able to reach? He is NOT excited about the judgment to come. He was NOT excited about setting Babylon on Judah either. But at some point, the only way to healing is through the fire. What have we 'paid' God for?
Father God, I pray You are counting me in Your tally. I believe You are. You know my heart even better than I do. I trust YOUR decisions and YOUR measuring stick. Judge my heart Father and do what it takes to make it FULLY Yours.