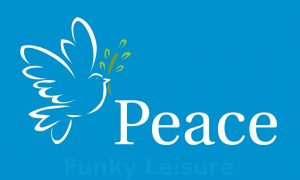 Paul is closing his letter to this body. He wants to make certain they know it comes from him and not an imposter. He also wants to leave them with one more blessing.
In closing this letter, Paul puts in something to authenticate him as the author. We saw earlier that there was a false letter that had come to this group. Paul wanted there to be NO confusion in regards to who sent this one. The false letter had the body in fear of missing the return of Jesus. I wonder exactly what it contained. Whatever it was it was cruel and NOT from any of the church leaders.
In the Left Behind series there was a video message left for those who would be seeking answers after the rapture of the church. This message pointed everyone back to the bible. The letter given to the Thessalonian church made them feel that they had no hope.
Never should anything that comes from God make you feel this way. Jesus promises a future and hope to ALL who come to Him. And this church had been seeking Him. He can be found by ALL who seek Him. "He is a rewarder of those who diligently seek Him" (Hebrews 11:6).
Paul also offered one more prayer for this group and it was a prayer they desperately needed. "Now may the Lord of peace Himself give you peace at all times and in every way. The Lord be with you all" (verse 16).
The letter they had received earlier had robbed them of their peace. Paul prayed that Jesus would return peace to them. He is the author of peace and able to do just that; restore peace where fear had taken hold.
Paul's prayer also included a request for them during their trials. This group was not having an easy time of it. They were being persecuted. Paul's prayer covered this time too. I'm sure they were thankful for it. Paul certainly desired this same blessing during his persecution.
Father God, thank You for setting the record straight. You DID NOT let false teachings stand. This world has more than its share of them today but if I remember to hold them up to Your word, I will know the truth. You protected Your word then and still protect it now.
Thank You Lord Jesus for providing peace at ALL times. Your peace isn't dependent on the situation or our feelings. You hold me safely in Your arms, even when the storm is raging. Thank You for that protection. Thank You for calming the storms and also for calming me. Sometimes I need those storms to encourage me to grow and to trust You more. Thank You that my life ISN'T one big storm right now. Yes, I have my battles but I'm glad to be in a relatively peaceful place. Thank You for the rest.