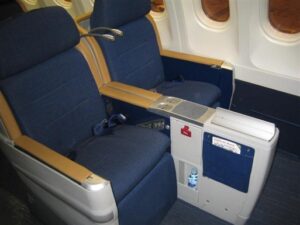 This is Peter's last letter but instead of crying out for mercy to stay, he gives encouragement to those he leaves behind. Listen to the letters of the others, especially Paul's. Their words are inspired by God. "Grow in the grace and knowledge of our Lord and Savior Jesus Christ" (verse 18a).
Peter knows his time is coming to an end. The Lord has made this clear to him. I wonder if it was through another vision. Jesus told him personally that "when you are old you will stretch out your hands, and someone else will dress you and lead you where you do not want to go" (John 21:18b). Is Peter thinking back on Jesus' words at this time? To me they don't seem specific enough to point to his impending death. God must have confirmed the time for him somehow. Maybe it was simply something in his spirit through the Spirit that told him the time was now.
I love that Peter doesn't rail against the plans of God. He and Paul both find their time on earth ending because of the gospel. Bible experts tell us that Paul went first and Peter followed shortly after. I also love the fact that God allowed them both to say their final farewells to those they loved through final letters before the end.
But those letters are not filled with "woe is me" references. They are filled with hope! Hope because both Peter and Paul KNEW what came next for them. Hope for those who remained too.
Peter's parting words are to keep the faith; study the scriptures and the letters sent by the elders; and hold fast to God's promises. He affirms his trust in God's promises. "I won't see God's promise of Jesus' return in my lifetime but I KNOW His promises are true! So keep on keeping on!"
We are also still waiting on those promises. Many of His promises from the beginning of time have been completed but Jesus' return and the new Heaven and Earth have not. But we can be CERTAIN that those promises will also be fulfilled. God is faithful to the last letter! His is waiting because not everyone is "aboard the ark" yet. There are those who still will turn to Him. He knows who they are and He is "holding the door open" for them. Pray for them! Only when the ALL of the family is on board will God close the door.
As for those of us who are waiting for that time, don't give up. Do what you know is right and keep walking with Him. Honestly, His delay gives us more time to deepen our relationship with Him.
This reminds me of a recent plane ride I took with my husband. We had MANY unexpected obstacles. This was our first time traveling by air together. As he is in a wheelchair, special provisions had to be made to even get him on the airplane.
At one point in our journey we were delayed on takeoff due to deicing and congestion of other planes doing the same. He stated that he needed to use the restroom while we were on the runway. As he has trouble holding these issues, we sent for the attendant. She asked if he could wait another 10 minutes because we should be in the air by then. He said he couldn't and they used the inflight chair to transport him to and from the restroom. I rushed him as best I could through the process, expecting to be taxiing down the runway at any moment.
Once back in our seats we continued waiting. As more time stretched on he became angry with me for rushing him in the bathroom. After seeing us leave our seats another passenger decided to do the same. The flight attendants had to remind everyone to stay in their seats because take off was imminent.
I was reminded of how we are supposed to be ready at all times for Jesus' return. How we are to be found doing what He told us to do right up to the minute of "take off." No matter how bored we may get, waiting with our seat belt fastened, tray tables locked, and seats in the upright position is imperative for our safety. Also our deciding to get out of our seats and wander around only delays things for the rest of the passengers. God wants us ALL to be ready! He knows that there will be many who won't even get on board but those who do have an AMAZING journey to look forward to. It's worth the wait!!!
Thank You Father for waiting for the very last "passenger." Thank You that You won't leave any of the family behind! I wonder who that last person will be and when they will accept Your invitation. They are MANY generations beyond Peter's time. Will they be beyond my generation? Either way, I'm grateful that Your word will endure to bring them into the family, just as You brought me. I can trust that You will protect Your word, no matter how many people try to twist it into something that it isn't. Those who will be Yours will see the truth through the lies of the enemy. That is what Peter was praying for as he finished his letter and what I'm praying for too. MORE than just praying for it; TRUSTING in You to do it! Soon Lord Jesus; come soon! But not until the last soul is aboard. Help me wait patiently until then. Help me also be found doing Your work up until my last moment. I wonder what that will look like for me at that time.