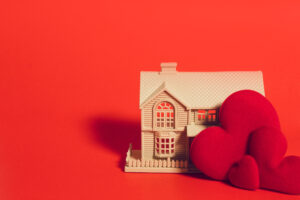 Our psalmist is singing about specific people. Not just one person by all those who have this in common: they love the Lord. Blessed are they who love the Lord.
NOTHING within the pages of the scriptures is merely an invention of man. It is the very words of God breathed through the pens of the writers. I have experienced that inspiration several times in my life. I would be writing along, putting down my thoughts about the bible passage I had just read, when my pen seemed to take on a life of its own. I remember many times looking at my pen in wonder and also thanking God for the insight. That's why I wanted to start sharing my study time in the first place. I felt greedy keeping it all to myself. I believed, and still do, that there are others who could benefit from His words and insight.
Where am I going with this? I am going to tell you that EVERY word in this psalm is not just a praise song but a promise from our Lord. God is telling those who love Him that He cares about every aspect of their lives. To those who love Him, He is promising His blessings. Your work will be blessed. Your home life will be blessed. You shall be fruitful and have many children who will grow strong. You will have a long life. And you will see His blessings all around you too.
These are WONDERFUL promises from our Lord and they are FOREVER trustworthy and true. This is however an overall view of the lives of those who love Him. It is not a moment by moment guarantee that nothing bad will ever enter your life. There will also be times when we are not walking in His ways and we step out from under that protective umbrella.
We are NEVER beyond His reach but He will not force us to accept His gifts, including His protection. We live in a fallen world and bad things do happen to good people. He promises to be with us no matter what we walk through. That alone is an AMAZING promise and comfort. I will praise Him on the mountaintops and I will praise Him in the storm for He holds me secure in all of them.
Father God, thank You for watching over my life. Thank You for all the times I had to lean in a little closer to make it through. For my son, David, and his family today Lord, lean in a little closer to them. Thank You for bringing them safely through their journey but they still need Your favor as they move into their new roles. They need Your comfort right now as they are exhausted. Give them Your peace Father. Help them feel better physically as well as mentally. I KNOW this is something You can do for them and I praise You for it.
I'm sorry for how disjointed and disrupted our time together has been today Father. So many things kept pulling me away because they just couldn't wait. Thank You for sitting with me even when it was a few minutes at a time.