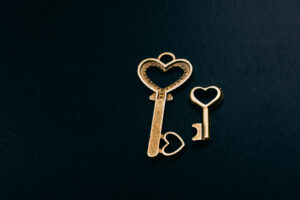 We are seeing more of King Lemuel's mother's advice. And it matches up with God's instructions for Israel concerning a king. Too bad Israel didn't follow it.
The last time we were together we met a very wise mother who loved her son. We only called her wise that last time because we were looking forward. Here we are now, looking at the first of the wisdom she passed on to her son.
As we begin with her lessons, the first thing she focuses on is his relationship with women. She does not tell her son never to marry. Instead, she instructs him to not have so many women that they take up all his time and energy.
The word she uses, "women" is plural. It could be anywhere from 1 – 1,000,000. Solomon certainly was shooting for close to that number with all his wives and concubines. David also had FAR too many wives and concubines. This is something that even made it into God's laws regarding a king. In Deuteronomy 17:14-20, God speaks of a king for Israel with Moses. This is LONG before Israel even began looking for a king. God KNEW they would ask for one after they had settled in the land He had promised them. And He set down rules concerning that office and time. On that list was this; "And he shall not acquire many wives for himself, lest his heart turn away" (Deuteronomy 17:17a).
God also KNEW what would be the king's downfall. Solomon's decision to turn away from God's word was not a surprise. Apparently, King Lemuel's mother could see the same danger. She even went so far as to say that having many women destroys kings. This is not because women are evil, deceitful, or destructive. It's because we all desire at least some attention. With as much as a king is expected to do, there is NO WAY he can satisfy a large number of women too. One side of the scales will have to suffer when they are both weighed down heavily. From the beginning of man, he chose the woman over God.
I want to know where King Lemuel's mother gained all her wisdom. We know he is not one of Israel's kings, so he didn't have the benefit of being raised under the Law. Is it possible that his mother was an Israelite and she taught him God's Law? She could have been given in exchange for another king's favor towards Israel. She might have left Israel due to a famine. It is not impossible for a common Israelite girl to become the wife of a king in another country. If in doubt, read Ester again.
It is also possible that she could have kept Israelite slaves and they taught her their God's laws. She could have taken them to heart and taught her son to do the same. We don't know how she learned this great wisdom from God, but she DID learn and believed in it enough to use it to mold her son.
God is not bound by national boundary lines, nationality, race, creed or religion. He can speak to any man, woman, or child wherever they are in this world. And sound wisdom is not only a trait of Christians. There are those who have learned godly principles who have not found the Source of such wisdom. I'm confident that God has all the earth drawing closer to His plan than they know. Some will go 'kicking & screaming', some will follow blindly wherever the path leads, and some will discover that they have changed paths without quite remembering the shifting moment. MANY will realize that the world was on His path all along when the final 'curtain' falls. At that time EVERY knee will bow and EVERY tongue confess that Jesus IS Lord.
Don't wait. Recognize that truth before it's too late. EVERY moment with Jesus as your Lord is worth it!!! I will not promise you sunshine and roses everyday but I will promise you that He will walk with you wherever you go. You will no longer walk alone. And His Spirit will guide you in the places where it is best for you to walk, WHEN/IF you let Him. He KNOWS ALL God's wisdom.
Father God, thank You for Your wisdom. For Your instructions for my life. I know I don't always get it right, especially the first time around, but I value the lessons arise along the journey. And I am MORE than grateful that You are with me through it all!
Thank You for the wisdom of my mother. She learned of You from her mother. That 'legacy of love' molded how I cared for my children. I pray they are passing at least a part of that to their children.