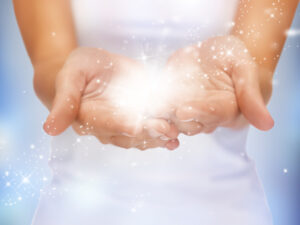 We have walked with our wife of excellence through her growing process. Now the complete package stands before us. What amazing things she has learned!
When we came to this section of scripture, I wasn't sure how to tackle it. The woman described here is SO FAR ABOVE any other woman. Her virtues, talents, stamina, wisdom, and EVERYTHING else is beyond what most of us can imagine. Yet, godly women use her as a model to aspire to. She would be our 'Ten Commandments' as it were.
When God handed down His Law, it painted a picture of a life that NO man could live up to. If any could have, we would have had no need for Jesus. Jesus DID fill it for us though and we have no need for another to do so.
I wonder if we could consider the portrayal of this woman as a picture of the Holy Spirit. Please, don't think me flippant here. I'm simply saying that no woman could live up to this standard. It would take a divine being to do so. It would take a woman SO FILLED with the Spirit of the Father to even come close. She would have to draw her strength from Him daily as she is up late and rises early for her work. She is wise beyond what most women are taught, especially in the business world. She is gentle, yet strong enough to accomplish all tasks laid before her. Her skills grow with each passing day, yet she never becomes conceited about her abilities. Her heart NEVER strays from her family.
AND she puts God first her life.
Because of this, her complete package also includes service to others beyond her family. She shares readily with the poor and needy. She speaks kindness and wisdom to all she encounters. She readily teaches those who wish to learn and does so with a heart desiring to see them mature too.
These are the services Jesus did while He walked the earth. Is it such a stretch to think that the Comforter would do these things through our hands given over to Him? I, personally, believe that NO woman could do even half what this woman does without the help of the Holy Spirit.
"'Many women have done excellently, but you surpass the all.' Charm is deceitful, and beauty is vain, but a woman who fears the Lord is to be praised" (verses 29-30).
If I were given such a 'to-do' list I would crumble and GRUMBLE. Today, I was commenting to my husband about the chickens we are now raising. They were not my idea. In fact, I had no desire at all to have chickens. But my mother-in-law wanted chickens; especially because of the egg prices. Since the chickens were first discussed, ALL the jobs have fallen to me. From finding out which breeds would be in when, to arranging a remodel of our previous chicken coup to accommodate the numbers she wanted, to caring for and daily cleaning their little coups. The last of these coups was in my sewing room for the last five weeks. They were moved out to the new coup today. My comment to my husband was that she wanted the chickens but I am doing the work. I have come to enjoy the chickens, so, doing the work isn't that bad. Tiring but not a horrible task.
I can not imagine my life without my Father God, my Lord Jesus Christ, and my Comforter the Holy Spirit. I would NOT be able to do the things required of me. In fact, it is only through the Holy Spirit that my frustration has come down, even as my work load increases. I do not find myself snapping at my husband for every interruption. There are still times I get frustrated and let it show, but they are many less instances of it than before. PRAYER WORKS!!! It just occurred to me that since he has been awake more and playing music on his computer my spirits have lifted. What he plays are love songs and praise songs. A few of his favorites are "I'm Already There" by Lonestar, "Everything I Do I Do It For You" by Brian Adams, "Right Here Waiting For You" by Richard Marx, and "You Say" by Lauren Daigle.
Father God, thank You for giving me a picture of something to aspire to as a wife. I'm NOT going to beat myself up for not living up to her standard. THANK YOU for Your Holy Spirit who helps me rise above what I was 'yesterday' and growing into the woman You made me to be. I would crumble without You!
Earlier today, Father, I almost chose to forego our time together because I was SO tired from the activity today but I just couldn't say it to myself. Right now, I recognize how You have revived me so that we could spend time together. THANK YOU Father for our time together. THANK YOU for answering my prayers for more patience too. Keep working on me Holy Spirit. I NEED IT! THANK YOU Lord Jesus for walking with me and standing in the gap with the Father for me when I step off the path prepared for me. I wonder what kind of verses might be written of me by the time I am completed.