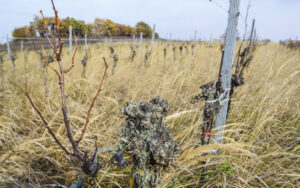 A life of laziness will bring with it a sure result. The one who seeks only rest comes to ruin. There is work to be done in every life.
I read our passage yesterday and KNEW what it said, but still I curled up in my blanked with my heating pad and took a  nap before getting started. Am I this sluggard? Probably sometimes. There are VERY FEW days when I'm not working at something though. In the months before Christmas, I made 9 dresses, 4 double breasted vests and three pleated skirts. I also put up my vi1.5llage. This is all on top of caring for my husband and my regular house duties. Mind you, when it comes to laundry I live by the: wash – 1.5 hours, dry – 1 hr., fold and put away – 5+ days. (I used my machines' times.) With ALL this, I still feel lazy. I honestly could do more if I didn't play on my Kindle and take a few naps.
Am I the sluggard? I don't know. Do I feel like one? At times, YES! So far, my life hasn't come to ruin.
What distinguishes me and anyone else who needs 'a day off' or isn't constantly in motion from the sluggard? One thing I see is that the sluggard doesn't care if everything around him goes to ruin, so long as it doesn't interfere with his rest. He has come to accept decay of all that he has.
The vineyard is overgrown with thorns, the ground covered with nettles, and the stone wall broken down. These didn't happen overnight. It took years of neglect to get to this place. I don't see it as "a little sleep, a little slumber, a little folding of the hands to rest" (verse 33a). I see it as an all-consuming lifestyle.
I wonder what the home of the sluggard looked like. Was the inside clean or in disarray? Was it the home of a hoarder? Or was it the home of someone who was so consumed with maintaining the inside that the outside didn't matter to him?
I used to do all the outside work on our property on my own but it got to be too much for me. I also had to worry about if my husband was safe while I was busy working outside. Now I hire out the work to one of my kids. He and his wife do a GREAT job, and I no longer worry about it. Is this laziness too? I'm going to say most likely yes to this one. The inside of my home stays pretty well kept (except for dusting).
Am I being too hard on myself or am I taking an honest look? Only God knows the answer to this and when I ask Him HONESTLY I'm sure He will share that answer with me. I firmly believe the "instruction" our author received was from the Lord. It was for his needs and to be passed on to us as a caution. But it is NOT meant to be a club to beat me (or anyone else) with.
Here is what I do find in this story that we all need to take to heart.
What the sluggard had was given to him in good order. It was probably a profitable vineyard at one time.
At some point he stopped caring for what he had been blessed with.
He gave up. It was easier to throw his hands up, walk back inside the house, and crawl into bed than it was to correct the problem.
His sin of laziness was no longer a hidden vice. Everyone who passed by could see the evidence.
He likely had no one to urge him on or support him. He didn't even have hired hands.
He was NOT beyond redemption; nor was his vineyard.
If he doesn't change he will be. There is a 'time limit' on redemption.
Here are a couple other things I have learned over time and from God's word.
We ALL need some rest. Without it we will cease to function.
There is a balance to work and rest; with work weighing in on the heavier side. God worked six out of the seven days of creation.
Rest comes AFTER the work is done. And it comes with a 'time limit' too. Until death, there will always be work to be done.
BOTH work and rest have their rewards.
Father God, help me find AND MAINTAIN a godly balance in my life. Remove the guilt when I rest with reason and remove the desire for rest when I should be working. Thank You for helping me find useful activities too. There is STILL much work to be done! THANK YOU for being a priority in my life! Without You first, the rest would certainly fall apart.