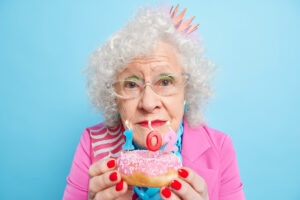 Solomon looks at the special gifts each stage in life has. This is probably a precursor to His full reflection in Ecclesiastes 6; a season for all things.
When looking at my bible helps, they don't have a special association for verse 30. I decided it was best to include it with its neighbor. To me, they seem to have a fairly well fit. Both are speaking about specific times for of places for things in our lives. I certainly like verse 29 better than verse 30 but we need 30 to peep us in line.
Let's go backwards today. We need to get the 'participants' in line before the actual start of lessons. Not to say that those who don't get their lives in order won't go through these markers too. ALL of us progress from youth to old age IF God allows it. But learning the lessons along the way makes the old age that much sweeter. It also ensures that what is needed for 'stability' during such times, you have it for you have submitted to the lessons and LEARNED from them. Not so the fool! He never learns, not even from the harshest beatings. Yet, those around him have learned from his examples.
"Beatings" are never the BEST way to get your message across. They carry anger and resentment with them too. For one who refuses to learn, beatings have NO positive effects. I'm not sure of Solomon's definition for "strokes" but mine is something that is comfortable. Looking at the context I'm pretty certain he isn't using the word the same way I am. However, 'good strokes' have a healing effect too.
Sometimes good strokes can go places that beatings can't. For one who has been abused, those strokes engender suspicion. With most of us though, we relish the good strokes we receive. They give us confidence. They chase away our fears, maybe only for a moment but that moment is FILLED with joy! I'll take a dozen please.
Solomon looks quickly at two phases of life and what those phases bring. He points out that when we are in our youth we have strength that we will lack as we age. This is a normal process. We can still be 'strong' as we age, just not as strong as we used to be. But something youth can NEVER offer us is experience. We can have wisdom in our youth. That wisdom comes from listening to those with experience. They learned the 'hard way' what they are trying to offer us. Often youth spurns or at least doesn't recognize the gift being held out. We too have to learn the 'hard way' before we truly understand.
Solomon equates grey hair with age, wisdom and experience. With the ever present hair dye bottles the evidence of age is not always visible to the naked eye. To those who wear the crown of grey: Don't hide your age. Be thankful for the years God has given you. Each day is a gift to you and an opportunity to give that gift to those around you. There WILL come a time when your words will land and take root.
To those of you who have the strength: Enjoy the strength you have. Not as a braggart but as a help for those who lack it. Lift up the fallen. Carry the burdens of those who stumble under them. Offer a hand wherever you can. It WILL be appreciated by those who have lost theirs. Also, take time to listen to the stories of those who wear the glory of age. There IS much wisdom hidden in them.
To people of ALL ages: Enjoy every moment God gives you. Make the most of it while living in His will. Seek the 'good things' from every age. The curiosity of a child, the exuberance of a teen, the strength of youth, and the honor of age. These are just a few of the joys of 'growing up' and 'growing old.'
Be thankful for many do not receive this gift.
Father God, thank You for the years You have carried me through and entrusted to me. I'm FAR from perfect but I'm perfectly loved by YOU. Thank You for my grey hairs. They are not as evident as other's hair but they are mine and well earned.
THANK YOU for ALL the lessons along the way. Thank You for NEVER giving up on me. And thank You for placing those who are older in my life so I might benefit from their experiences and wisdom. I pray I am an inspiration to others for You too.