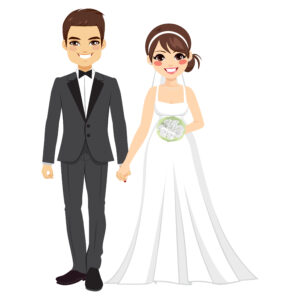 Solomon contrasts two homes. One with conflict at its core, and the other with wisdom. The first brings ruin. The second is a gift from God.
The Holy Spirit through Solomon has much to say about the family. He focuses on the individual's character and how that character affects the whole family. This isn't the first time Solomon has brought up the subject of wives or of foolish sons. The foolish son portion is pretty much word for word what he said earlier. But he also said that a foolish son is a disgrace to she who bore him. The foolish son gets little more ink. Yet the wife will be discussed in great detail, especially as the closing proverb of this whole book.
Solomon looks at two contrasting wives in today's verses. Did you notice that the godly wife wasn't put with the foolish son? Bad wife, miserable life. Happy wife, happy life. Or so the saying goes. There is more to a happy life than just a happy life. Solomon tried to please all his wives and wound up following foreign gods. I wonder if he gave into them because they were acting like the first wife.
The quarrelsome wife does more than just send a few drips on the household. She is a "constant" dripping of rain. There is never a time when it is all sunshine. The husband is always on guard against the raging storm that the dripping warns of. My bible helps pointed out that this dripping of rain would actually damage the family home. It would rot the materials because they never could get fully dry. This is what quarrels do. You are never at peace. You are waiting for the other shoe to fall.
The quarrelsome one in a relationship doesn't always have to be the woman. Men can be just as troubling. I wonder why Solomon chose to focus on the woman. Could it be because the man who is quarrelsome is often also physically abusive? Yes, there are even wives who hit their husbands.
Quarrels never truly end, especially the ones you keep revisiting. They may be resolved for a time, but unless there is a true change in the heart, they lie below the surface waiting to bear fruit again. The heart remembers the hurt and pulls it back up as a reminder. This reinforces the strength of the conflict and deepens the hurt. I can tell you that after being divorced for more than 25 years, I can still easily recall many of the things we quarreled about. And I still carry some of those scars today. Constant quarreling ruins the relationship.
The family with the quarreling wife is the one with the foolish son also. I can easily imagine that this is at least in part due to the relationship between the parents. If a child grows up in chaos he/she will have scars too. Many of those scars will color their future relationships. And it certainly has an impact on their character. I can't say that they will always be ruined but there is a greater possibility in a family with discord.
I'm going to come clean here. My parents argued a lot when I was growing up. One of the biggest issues was timeliness. My mother was raised to ALWAYS be on time, or early. My dad may have been too but his desire to be on time always took the weekend off. Actually, work was the only thing he was on time for. Their arguments about it set me up to be the perpetually early person that I am. I have learned to be 5 minutes early to appointments now instead of 15. Nothing like showing up for a dinner party while the host is still getting ready.
Another thing they frequently fought about was my father's ability to talk to anyone about anything. He is ALWAYS welcoming to people and that is a good thing. But he could continue a conversation for a LONG time! Long past the patience of the rest of our family. I told my dad once that if he was on a desert island he would STILL find someone to talk to. He agreed; he said he would be talking to God. That ended that argument, at least for the moment.
My dad has changed over the years regarding timeliness. I'm not around enough to know if he has learned to attend to my mother's cues about being ready to go. Maybe he has learned to stick with the first or second point of wrapping up his conversations. I had to check with my mom about this. She says he still does but she has gotten used to it.
Those quarrels and others nearly ruined my parent's marriage but God touched my mother's heart and healed their marriage. They have been married now for almost 61 years! I count that as a gift from God.
On to wife number two!
When looking at this verse I had to look up the definition for prudent. I understand it in conversation but didn't know its EXACT definition. When I first looked I took Google's one liner: "acting with or showing care and thought for the future." I looked a little longer and found a more detailed definition from mariam-webster.com: "1 : marked by wisdom or judiciousness 2 : shrewd in the management of practical affairs 3 : cautious, discreet 4 : thrifty, frugal." This second one sounds a lot better. It fits with the example at the end of Proverbs. A woman who could fill all these requirements is certainly a gift from God! I think I qualify for some of the definitions in many aspects of my life but I KNOW I fall short of the example in the end.
I'm actually on the phone right now, at the insistence of my husband, to check up on his Medicare benefits. The representative I'm working with commented on how efficient I am. I know all of my husband's information off the top of my head. But I am still FAR from meeting the woman of Proverb's standards.
God is the giver of the gifts I use and the woman of Proverbs. There is NO WAY any of us could do it without His help. And because He has gifted the wife, in Solomon's example, she is a gift to her husband. She is a true helpmate to her husband. The two of them make the most out of the inheritance gained from their fathers and the most of the gifts given by their Father.
Father God, thank You for my parent's love. Thank You that they taught me how to rise beyond their difficulties. Yes, they fought but they also loved deeply. You blessed that love. My mother is truly a gift to my father, and I'm sure he would agree with me. They taught me a LOT for they were Your gift to me too.
My deepest prayer Father is that I will finally conquer my frustrations. When I get interrupted or have to make SEVERAL trips back and forth. I know it isn't on purpose; he just doesn't think about everything he needs at once. Help me also to be able to calm him when he begins to get agitated about things he can't do. Let me love him as deeply as You do.
And thank You for the gifts You have given me. Thank You for giving me a place to truly use those gifts. It is nice to be appreciated instead of belittled. Help me turn loose of the hurts of the past.