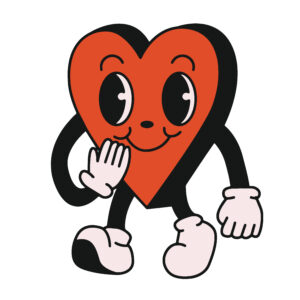 Solomon continues to bring us the difference between the righteous and the wicked. They are different from the heart to the lips to the feet.
Back again with my bible helps breaking down passages for us. They speak of the "call to be a wise son" and bring attention to the words used to describe activities relating to the mouth.
"Whoever guards his mouth preserves his life" (verse 3a). This could rightly be considered our prevailing theme. Even the father of the son is guarding his mouth by providing good instruction for his son. His son wisely shuts his mouth and takes in the father's words.
The wicked son refuses to listen. The instructions being given may be very good, but they don't line up with his own desires. Arguing back and trying to support his personal position, even with lies if necessary, are his go to plan. Can we say ultra-stubborn? But his desires produce only problems. And he "gets nothing" of value from his efforts.
I'm reminded of my own behavior once upon a time when looking at this description. I was the ultra-stubborn one. My husband, of the time, was on his way to Germany as his next duty station in the army. I don't remember if I was trying to get him back home (where I could confront him for an egregious wrong) or get him to his duty station easier (as his plane had been cancelled). My mother and I found ourselves in a travel agent's office to address this problem. I argued with the agent for some time telling her she HAD to do it my way, even if it meant sending out a special plane for him. By this time my mother and the agent just looked at one another and shrugged their shoulders. When we left, with no resolution I was satisfied with, my mother allowed me to calm down before addressing my behavior and logic. I was appalled when I realized how ridiculous my solution was and how I treated the woman who was trying to help me.
That was actually the day I started listening to my own arguments and watching my words. I did not want to be the fool again who opens her mouth and comes to ruin. I still have my share of stubbornness but it is now tempered by wisdom and logic. Hopefully the Spirit is guarding my lips when I have confrontations now. And I fully believe there are times to stand up and say, "This is not right and something must change."
As we have noted before, the words spoken by the wise/righteous man come from a heart that is grounded in God. The wicked man's heart is grounded in selfishness and arrogance. Their individual walk will bear this out. "Righteousness guards him whose way is blameless, but sin overthrows the wicked" (verse 6). Walk your talk, even if you don't think anyone is watching. God knows our hearts and rewards us accordingly.
Father God, "may the words of my mouth and the meditation of my heart be pleasing in Your sight O Lord, my Rock and my Fortress" (Psalm 19:14). May my hands and feet always work in accordance to Your plans. I know, I may sound 'stuffy' here but I couldn't say it any better than David did when He cried out to You. I want to live a life that is pleasing unto You and speaks of You in all I do. I don't ever want to be that out of control girl again who was making ridiculous demands. Help me be satisfied with what You have for me.