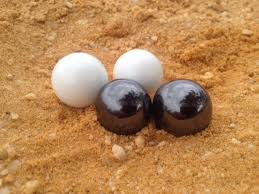 God establishes who the chief among the chiefs is to be for each tribe. He appointed one as head over all to divide the land.
This is one sure way to keep fighting down. Let God appoint the heads of the tribes. The original heads of the tribes have died off in the wilderness. These would have been the men Moses appointed some time ago. It is time to solidify the leadership roles for the next phase of God's plans.
I noticed Caleb's name as the leader of the tribe of Judah but noticed the absence of Joshua's name for the tribe of Ephraim. This is because he was Moses' successor and was head over ALL the people. It wouldn't do to let him represent one of the tribes individually. One might think he would show partiality to his home tribe.
These men named would be responsible for dividing the land for the people. Joshua would do the initial lots as to who got to go first but then the task of dividing up the actual parcels would fall to these men. They had to be above reproach, unbiased, and have a heart tender to God's leading.
God would use lots as His tool to communicate His decisions to the people. There would be no random chance involved here. The decision was read and interpreted by the men God chose. And God's decision through the lot would be final. There was no appealing His decision.
I wonder what it actually looked like; this casting of lots. Did it involve the urim and thummim? This means that Eleazar and Joshua were involved in every lot that was cast. Maybe our chief's main responsibility was to ensure that the verdict was accepted without question.
In this world we see so many things and chalk them up to random chance. But when I look back over my life I see God's hand instead. Who could have predicted that housing would come through for me as I was getting ready to move and that the housing voucher would be transferable to where I was going? God. Who knew that there would be a house we could rent from one coast on the other without even seeing it? God. Who knew that the skills I learned during my first degree in college would be used to care for my husband many years later? God. These are just a few examples of how God used "chance" in my life. In fact, the first degree program I went through in college, I had NO idea what it was all about when I started. I only knew I needed to find a career that would support my children as I was becoming a single mother. My boss at the time told me what to take and I blindly grabbed hold of his direction. If those professors knew that then they would not have let me into the program. God did it AGAIN!
All these years of training, I never REALLY knew "what I wanted to be when I grew up." I just trained for what sounded the best for the times and places I was in. All I really ever wanted to be was a teacher, a wife, and a mother. Now I'm allowed to be all three without having to worry about anything else. God did it again.
Father God I have learned that there is no such thing as simple chance when it comes to Your children. You know what my future holds and You direct me to where I need to be to meet that future. I would have been clueless in the role I'm in now if not for the training You allowed me to go through years ago. I felt so discouraged because I "didn't use the degrees" that I earned in college. You have me using them in different ways instead. I have no doubt that You sent me just what I needed at the time I needed it, including some of the hard lessons. Thank You Father that my life is NOT left up to random chance. I'll take my "lot" in life.