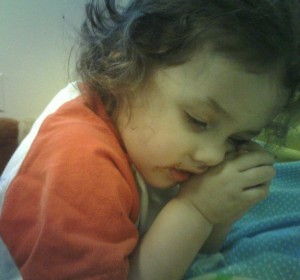 God picked very carefully and wisely when He chose an earthly father for His only begotten Son. Joseph was an amazing man! I don't know many who could live up to his standards of faith and love.
First thing I want to know was how Joseph found out about Mary's pregnancy. Did she tell him herself? Did he overhear others talking? Did he notice her "baby bump" and get suspicious?
Second, how far along was she when he found out? We know from Luke's account that she spent the first three months of her pregnancy with her cousin Elizabeth. Did Joseph learn she was pregnant during those three months? If he did, it might have been easier for him to think things through. He obviously loved her; otherwise he wouldn't have wanted to keep the divorce quiet. Most men, then and now, would be furious and want to cause her as much pain as she caused them.
Joseph had a visit from an angel in a dream. The narrative says "But as he considered these things, behold, and angel of the Lord appeared to him in a dream…" (verse 20). Was this a waking dream? How long after he learned of Mary's pregnancy did he have this visitor speak to him? How long was he thinking about divorcing her? Did Mary know of Joseph's thoughts during this time? Was she concerned for her future? Was she praying for him as he wrestled with this decision? I can only imagine what she must have been thinking at the time.
Mary and Joseph had a rush wedding after the visit from the angel. In order to protect Mary and the baby's reputation Joseph had to act FAST. This makes me think he found out pretty early on in her pregnancy; otherwise he could not have passed Jesus off as his son so easily. We are told that, "When Joseph woke from sleep, he did as the angel of the Lord commanded him: he took his wife…" (verse 24). He didn't hesitate once he knew the truth. He didn't even stop to consider what all this meant for his, Mary's, or the baby's future. I guess he figured he would cross that bridge when he came to it.
Joseph learned in one evening he had a very important place in God's plan, his new son's true Father, and his son's name. Being a good Hebrew, he knew of the prophecy and the meaning of his son's name. But those thoughts are questions for another day.
Thank You God that You put so much care into choosing Jesus' earthly parents. It could have been such a different story without that planning. You leave nothing to chance. Not then and not now. I can trust you with my future too. Like Joseph, when it comes to the challenges in my life, I can trust You to be there when I cross those bridge. I just wish I would/could stop worrying about them even before their construction begins.