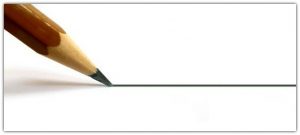 We are joining Jesus in what is referred to as "The Passion Week." We saw Him ride into Jerusalem a few days ago. I wanted to see if we could go through the week at His speed and end up with His resurrection for Easter, but that is not going to happen. The first reason for not being able to attain this timeline is because of the number of events we are presented with in the scriptures and that I we have been taking our time with each event. The second reason is on my head. Because of so many other things going on in my life right now, I haven't been consistent in writing every day. I want to apologize for my lack of dedication lately and pray I get back on track.
Today's story starts out with one exciting event. Jesus has returned to Jerusalem after spending the night in Bethany. When He comes to the temple He sees the money changers and the merchants selling sacrificial animals. This is not His first time witnessing these "robbers" in action. He has attended many Passover celebrations as a child with His family and on two other occasions since starting His earthly ministry. This is also not the first time He has taken a stand on the activities of these "thieves." John tells us Jesus made a whip out of braided cords during the first Passover of His active ministry and drove the merchants and money changers out of the temple. Today He repeats the eviction process but doesn't include the whip.
I did a little research on the topic of Jesus cleansing the temple and how many times He did so. I want to share what I got from my favorite site: Got Questions.org, along with another site I found: Answers In Genesis.org. I like how they both explained this issue. I agree with their interpretation of Jesus doing this task on more than one occasion.
I believe Jesus' first time driving out the merchants was Him initially setting things in order. Kind of like moving into a new house; where you organize your belongings and make the home your own. When Jesus performs the task in today's story, I believe He is doing a final cleaning before His sacrifice. A bit like a deep cleaning before an important inspection. If Jesus would have wanted the temple "spotless" for His final sacrifice I believe He would have had to stay there night and day for the entire Passover season. I don't doubt that the money changers and the merchants came right back after Jesus left their area that day. This was a symbolic activity on Jesus' part. He made the temple clean to receive the ultimate His upcoming sacrifice.
The last portion of our reading talks about something Jesus did in the temple every day from that point on. Jesus taught the people. He spent as much time with the people as He could during His last week. He healed those who were brought to Him and shared the gospel with anyone willing to listen. "All the people were hanging on His words" (verse 48). But the people who were excited to listen to Him didn't include "the chief priests, the scribes and the principal men of the people." This group was seeking to destroy Him. They HATED what He stood for; the end of their way of doing things. They had a good racket going and didn't want to see anyone mess with their way of life.
Jesus represented a challenge to the centuries old way of doing things. After God established His covenant with Abraham and gave Moses the law, those in authority began to slowly change what God had given them. The changes benefitted those in authority only. The changes DID NOT benefit God, His true prophets or the common man. God let them continue on their path because He knew where they had to go before they were ready for His Passion week. He made sure to give them plenty of warnings though through His prophets. Those in power chose not to heed God's words through His prophets, except in hindsight. Only after history proved out the results of not listening did they begin to credit the prophet with insight. Can we say closing the barn door after the horses have left?
The common man was "taught God's word" by those perverting them in the first place. The do's and don'ts from the religious elites was passed down to the rest of the people. Those in power didn't have to live by their own standards but they would make sure the common man did. This is one of the main issues Jesus called them out on regularly during His teachings throughout His ministry.
This week with Jesus was no different. The religious leaders were seething at Jesus' rebukes and His popularity. They had put up with Jesus' interference in their way of doing things long enough. They were dying to take action. But they couldn't. They were afraid of the people because they loved what Jesus had to say. I can just hear their teeth grinding and breaking with the frustration they felt over this situation. They couldn't find any legal way to get Jesus. Nothing He did actually broke any of their laws. He seemed to be able to sidestep any trap they set and usually ended up springing it on them instead.
DAILY they had to stand by as Jesus wooed the people. Their anger must have been eating a hole in their bellies. Just a little longer. Then they will "have their day" or so they think.
Lord Jesus, with all that was going on around You and Your approaching sacrifice I would understand if You had wanted some time off; if You would have stayed in Bethany until the time came. But You didn't. You had to continue to push the religious leaders until they met YOUR timeframe. They were resigned to waiting of the "perfect opportunity" to get You quietly. But that was not Your plan. Not only did Your presence push them towards Your goal but You also brought immense relief to those in need. You gave daily to any who sought You out. You made it easy to find You too. Everyone knew right were You were. Did the money changers and merchants behave a little better that week because You were nearby? Were they afraid You would give then an encore performance if they didn't? I bet the people were pleased by that implied threat. Thank You for thinking of us even during the most stressful week of Your life.
I love that You cleaned everything up in the beginning and ending of Your ministry. I know nothing stays pristine in between, but You set the boundaries. Thank You that, after this final week, we would not be required to use this perverted system any longer. You freed us from man's corruption of God's Law. You also completed the requirements of God's Law for us because we could never do it on our own. Thank You.