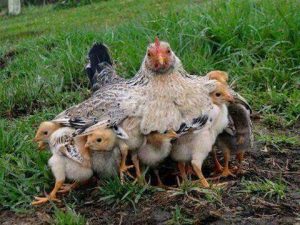 Jesus gets a warning today. I had to laugh at who sent this warning and what they had to say. But even this dire warning wouldn't keep Jesus from doing His Father's will.
Luke tells us that some Pharisees came to Jesus to warn Him that Herod wanted to kill Him. Um, weren't the Pharisees trying to kill Him too? Why would they warn Him of impending danger? If Herod was really out to kill Jesus don't you think the Pharisees would have loved to join in with him? Or perhaps this was a plot to make Jesus turn away from Jerusalem. "You can't go there, it's too dangerous. Go instead to some remote city and preach there. You will be safe then" (snicker, snicker, grin).
Maybe this warning came from some of the Pharisees, like Nicodemus, who were secretly rooting for Jesus. Why didn't these men tell Him about the Pharisees plots too? Maybe they thought they could keep Jesus safe from the inside and that the Pharisees didn't pose a real risk to Jesus.
Either way, the group that brought Jesus this "warning" was disappointed in Jesus' reaction. Instead of fleeing to safety Jesus chose to continue exactly as before. He didn't consult with His followers about the best course of action. He didn't curtail His activities so as not to be caught out alone. He didn't change His message. He boldly marched on with His plans. For His plans were God's plans and NOTHING man did could alter what God set in motion.
Jesus could have altered God's plans, as He was also God Himself. But His decision was firm. He would complete His part exactly as instructed and on schedule.
Jesus statement, "For it cannot be that a prophet should perish away from Jerusalem" (verse 33) is an interesting one. Did it cause His audience to think back on their history? Did they feel guilty for the behavior of their ancestors? There were monuments set up for so many of the prophets of old at the time Jesus walked those dusty streets, yet the very groups that killed those men were the same groups paying them homage. Did they not understand the dichotomy? Only after the predictions of the prophets came to pass did they receive any honor. Obedience is better than sacrifice!
I wonder what would have happened if Israel had been obedient to God. Would the salvation story have been different? They would have been spared all the punishments, like the Babylonian exile. But would there have been a Calvary? Would they have recognized Jesus as God's Son? God tried over and over again to bring Israel back in line with His word. But they refused. God's way was "too restrictive." They wanted to do things their way. 'And, how was that working for you?' History tells us that it wasn't working. But because of God's love for this little band of people, HE has kept them from vanishing from the face of the earth.
We face the same choices in our lives that the nation of Israel did. To listen to God's direction or to forge on in our own way. Just like He did with Israel, sometimes He lets us take the lead, but we will face the consequences of our own decisions. He loves us deeply and wants only the best for us. His plan for each of us is for a beautiful fulfilling life. But there are boundaries we need to heed. A mother hen doesn't gather her chicks to be restrictive but to be protective. That is how Jesus felt about Israel. He wanted to protect them from false teachings. To prevent them from being lead off by false gods. To teach them how to truly love one another and to love God. Those are the things Jesus wanted to still share with this stubborn and rebellious people. What He still wants to share with each of us.
Jerusalem would see Jesus again and God would draw from their lips the honor due Him. One last day they would hear the truth from their own mouths. If they had not then the rocks would have cried out instead! One last entrance, before Jesus surrendered Himself to them. Their final act of rebellion. "If we kill the Son, then the Master will have no one but us to give the inheritance to" said the wicked tenants.
Lord Jesus, thank You for Your determination to do Your Father's will. Thank You that NOTHING could stand in Your way. Thank You for reaching out to those around You to the very last minute. I have been stubborn and rebellious too. Not only towards You at times but also to my parents. Thank You for giving them patience and love for me that survived my attempts to do it my way. Thank You for protecting me from many of the repercussions of my own stubbornness. Yes, I paid for my behavior on many occasions, but it could have been SO much worse. You kept me safe from real harm. You still do. I thank You for Your continuing favor. Please help me to live a life that shows my appreciation. Help me embrace You plan for my life. I know Your plans are always best. I simply need to stop struggling and watch You at work. Please help me do just that Lord. Waiting is SO hard for me, but You have been teaching me how to be still lately. Thank You for those lessons too.