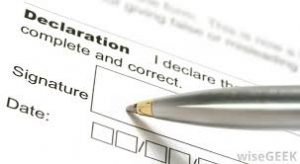 We come to John's last words in his testimony about Jesus. In his closing he does a couple of things. The first is that he shares how he knows this special story of Jesus and Peter. Secondly he shares his closeness to Jesus. His third point is addressing the rumor that started from this story. Finally he affirms his testimony about Jesus' life contained in his writings. Let's see where we go with these pieces.
Yesterday we looked at Peter's behavior when he noticed John following along behind him and Jesus. "Lord, what about this man?" (verse21). We thought about his possible motives for asking the question too. So let's think about this from John's perspective instead.
Jesus has gotten up and started walking with Peter. We don't know exactly how this started. A few different ideas that come to my mind are: 1) Jesus got up and told Peter to take a walk with Him; 2) Jesus got up to do something and Peter followed Him; or 3) Jesus tells the group He wants to spend some time alone with Peter. Somehow the two of them are away from the group but not the whole group. John was following them. I'm wondering why the rest of them weren't following along too. This is their risen Savior! I would expect them to all want to be wherever He was.
I believe John is trying to be discreet in his following along. He isn't drawing attention to himself or interjecting anything into the conversation. He simply can't bear to be away from Jesus. He doesn't even speak up when he is pointed out by Peter.
Before John shares Peter's or Jesus' words about him he makes sure we know exactly who it is that was following along. John shares his favorite reference for himself; "the disciple whom Jesus loved" (verse 20). He refers to himself in his writings this way six separate times. I believe he did so out of humility. He gave us enough clues to identify him by his actions but not his name. He made sure that Jesus' name and works stood higher than his own, but by giving us his link to Jesus he established himself as a direct eye witness to all Jesus did.
Which also brings us to John's next to last point. We can trust what he says because he is not getting his information from hear say. He was there for each event he shared with us. This includes being there in Caiaphas' courtyard that night and eaves dropping on this conversation.
I love John's closing statement. "Now there are also many other things that Jesus did. Were every one of them to be written, I suppose that he world itself could not contain the books that would be written" (verse 25). I can hardly wait to get to Heaven and ask Him all about the stories that didn't make the cut. I assume there were many of the same kinds of healings happening on multiple occasions. I wonder how many people received their sight. What made the stories that were included so much more memorable than the others? How many people did Jesus set free from demonic oppression or possession? I imagine the degree of oppression had something to do with the story's inclusion.
I also want to hear the back story of all the people He helped. What happened to them after Jesus left? Did they return to their situations or did some of them begin to follow Jesus too? I can hardly wait to find out!
Holy Spirit, thank You for bringing these stories to John's mind. Thank You for helping him pen them for us to read today. I trust his eyewitness account because You wouldn't have allowed him to share them otherwise.