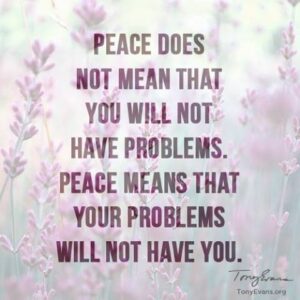 James is calling for those who are spiritually wise and understanding to bear witness with him here through their works. But those works are to display what is in the heart; meekness, NOT selfishness.
James just finished speaking to us about the fact that teachers are going to be judged more stringently. Their words can light a fire; good or bad depending on their control of their tongue. Of course that applies to ALL of us too. But now he is asking for those who are "wise and understanding" to step up as helpers.
I'm wondering if they are stepping into a leadership role. It sounds like they are to me but I could be mistaken. The one being called to step up is known "By his good conduct let him show his works in the meekness of wisdom" (verse 13b). His works are pleasing unto God but more than that, his motives are right.
The one doing these good works is NOT doing it out of selfish ambition. Not blowing their own horn. Not acting out of jealousy. Their acts are pleasing to God and benefit the whole body.
I think we've all seen leaders who fit both sides of this litmus test. The "shepherd" who "fleeces the sheep" and the ones who would lay down their lives for them. One of the hallmarks of the right kind of leadership is peace in the midst of the body. "But the wisdom from above is first pure, then peaceable, gentle, open to reason, full of mercy and good fruits. Impartial and sincere" (verse 17).
A body with these kinds of members and leaders is multiply blessed! This body is looking out for one another instead of just themselves. They help because they want to see others blessed. They don't stand around and wait for someone to beg for help. They actively look for way to serve without thinking about what they are getting in return. But there IS a return. Peace and righteousness added to the "account" of the ones living this way. "And a harvest of righteousness is sown in peace by those who make peace" (verse 18).
Father God, please check my motives at all times! I want to serve where You set me, for YOU and not for myself. I remember times of both kinds of service in my own life. Thank You that I know You have forgiven me for the selfishly motivated ones. Thank You that I KNOW You will again check me and bring me back into line when I "wander to the dark side."
I want to be a blessing to those around me, physically and electronically. I do NOT want to act out of the wrong motives and pretend to be a blessing when in fact I'm bringing down judgement. Let me love as You love and serve as You serve. Thank You for using me in Your Kingdom, sometimes in spite of my own behavior.
In this season of Christmas, I pray for YOUR peace to surround us all. Thank You Jesus for being the BEST gift EVER!!! Thank You for the peace You brought and that You continue to give every day. I'm looking forward to the day when there is total peace with You on the throne over all creation and Satan bound for eternity.