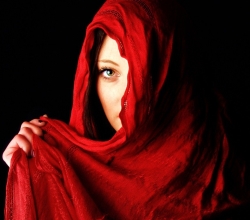 Things in Jacob's camp move on without Joseph. Judah decides to start a family of his own. His tent is not trouble free either.
We start off looking at Judah's family with his new wife, Shua. She was a Canaanite. Jacob was not about to go back to Paddan-aram to find wives for his sons. He had made that agreement with Laban so their wives came from the surrounding territories instead.
I want to back up just a moment and look at what was happening with Judah when he met his wife. We are told "that Judah went down from his brothers and turned aside to a certain Adullamite, whose name was Hirah. There Judah saw the daughter of a certain Canaanite whose name was Shua" (verses 1-2a).
First of all, Judah separated himself from his brothers. What prompted Judah to separate from his brothers? I was initially thinking that it had to do with selling Joseph into slavery but the timeline becomes messy that way.  After a bit of thinking and digging, I have come to the conclusion that Judah HAD to already be married and have sons at the time they sold Joseph to the Ishmaelites. They were probably young at the time Joseph was sold.
I say this because Joseph was in Egypt alone for a MAXIMUM of 24 years. That is not long enough for Judah's sons to reach marriage age, including the youngest and have twins by his daughter-in-law, while Joseph was away. When Jacob goes to Egypt Judah's family that accompanied him includes his sons born by Tamar. That makes Joseph's brothers significantly older than him, or at least some of them. This also makes the lengthier time in Paddan-aram the only option.
Whatever the reason, Judah needed some space so he went to a friend's house. While there Juda saw the woman he wanted to be his wife. I'm curious how they actually met. Did his friend set them up on a blind date? Did he see her in the marketplace and fall for her by looks only? Was she a daughter of his friend's friend? However they met, they made a family of their own.
Judah must have brought her back to his family land because he was definitely part of the group that was caring for his father's sheep when they sold Joseph into slavery. Having his own children didn't deter Judah from selling his brother. I wonder if it haunted his sleep afterwards though. Did he feel Jacob's grief later on when his own sons died?
Judah loses two of his sons to their own sin. Er was the first. "Er, Judah's firstborn, was wicked in the sight of the Lord, and the Lord put him to death" (verse 7). We know from reading "the rest of the story" that Jesus would come through Judah's line. God wanted to have at least a good start for this family tree. Er was NOT it. I wonder what it was that he did that angered God so much. It was either something cumulative over his lifetime or something very large after he was married because God waited until then to take him. We are not given any hint about it here.
Judah's second son, Onan, refused to raise up children in his brother's name. He did everything possible to keep from getting Tamar pregnant. That rebellion cost him his life. I don't believe it was the physical actions he took but the heart situation that ended his life. So Onan was not a candidate for Jesus' line to come through either. God required an obedient heart to work through.
When treating children with special needs, we used to say "If you REALLY want to know why the child has such trouble, look at the parents." What was Judah allowing in his camp that resulted in two of his children being that outlandish that God "pruned them" from the "family tree"? Jacob's camp was filled with jealousy, strife, and deceit yet God kept all his children alive. Makes one wonder, doesn't it.
Judah was not willing to risk the life of his last son but neither was he willing to release Tamar. She was to "remain a widow your father's house, till Shelah my son grows up" (verse 11b). Shelah was apparently several years younger than his two brothers. There was a span of time in there where Tamar had to be patient and wait.
Tamar's story reminds me of the story the Sadducees tried to trick Jesus with. They asked about a woman who had married seven brothers who all died. They wanted to know whose wife she would be in the resurrection. I pondered the widow's wishes and wondered if she really wanted to be passed down from one to the other.
Apparently Tamar was fine with that prospect. In fact, she was upset and took matters into her own hands when Judah didn't fulfill his promise to give her to his remaining son. Instead of laying a trap for Shelah though she laid one for Judah. Judah's wife had died and he had not remarried.
"When Judah was comforted, he went up to Timnah to his sheeps hearers, he and his friend Hirah the Adullamite" (verse 13b). In other words, his grieving period for his wife was over so he went to visit his friend. While on this trip, he slept with a "prostitute" along the way. We are not told that he frequented prostitutes but he stopped for this one. Only this one wasn't really a prostitute. She was a woman waiting to finally become a mother.
Tamar had no children by Er. Onan refused to give her children. And Judah refused to give her to Shelah. She was alone and "dying on the vine." She wanted to be a mother. She wanted to be a wife. She was tired of being a childless widow. She was certainly fertile enough to have children as it only took one night for her to conceive.
Tamar was not idiot. She planned ahead. Her trap that she set out for Judah made CERTAIN that she would have proof of who her child's father would be. She didn't wait to see if she got pregnant then work her way backwards. She would obtain her proof up front. Then if/when things worked out like she hoped, she would be covered. Judah was the ONLY man she had relations with while disguised in this way.
When Judah heard about Tamar's pregnancy he was beside himself. How could she do this to his family! She was his son's wife after all. She was not free to decide her own fate. He didn't want her but he also didn't want anyone else to have her.
When Tamar is confronted she doesn't point her finger at Judah and say "You Did This!" Instead she lets HIM identify his own pieces in her possession. He had NO way out for he recognized what he had done. The children Tamar was carrying were his own. He would raise them as his sons but she would not serve him as his wife. I'm pretty sure she was not given to Shelah either. But she had children to love and care for.
Tamar and Judah were blessed with twins. One of these twins, Perez would be the one to continue Judah's line towards Jesus. These are the last of Judah's sons. God's hand at work.
Father God, thank You again for my family. No family is perfect. Mine certainly has their challenges but none of us have come to the point that You had to "prune us from the tree." I wonder if Judah thought his sons' deaths might be related to his treatment of his brother. I know I would have been connecting the two and doing a LOT of repenting.
But Joseph's early entry into Egypt was also part of God's plan. He prepared the way for his family's safety. There have been MANY "bad situations" in my life too but from those same situations come greatest blessings. Judah's family tragedies were very difficult to live through but they also paved the way for Your plan. I'm glad my "bad situations" weren't that severe. I don't know how I would handle that kind of distress. I know You would hold me through it but I NEVER want to find out!