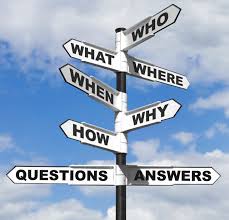 Here we are at more genealogy. Genesis is replete with it. After all it is a beginnings book. Today we look at the line of Shem. His line is the one that brings us straight to Jesus.
I still have a hard time getting excited about genealogy. But the Holy Spirit never
disappoints me when I actually dig in and look anyway. I will share the little bits He shared with me. I have a confession to make too. I took a peek ahead to today's reading when we were looking at the lines of all three of Noah's sons. I added the numbers to my chart of Bible dates; my personal one, not the one I have on order. I also climbed a little further out in the family tree than our reading does today.
Here is what I noticed. First of all, Noah was still alive when Terah was born. He was still alive when Abram was born too. Noah died when Abram was 58 years old. We know Abram became Abraham and was the father of the Jewish nation. I wonder what kind of influence Noah had on him. Were they living in the same region? Did they have the same language? ALL of the previous generations from Noah to Terah were alive when Abram was born. Imagine the stories available to hear from these ancestors! The flood, the promise, and the tower of Babel. I'm sure those are just the highlights. That tapestry of stories interests me a great deal.
I have a question regarding Terah and the sons listed to him. Were Abram, Nahor, and Haran triplets? When we were looking at the genealogy up to Noah and his sons we were told that "After Noah was 500 years old, he became the father of Shem, Ham, and Japheth" (Genesis 5:32). Later on we learn that Noah was actually 502 when Shem, the oldest was born. We aren't told how much time is between the three brothers but we learn their birth order. We don't get that distinction with Terah's sons, at least not that I have found yet. Also the verbiage of birth times is the same as the others listed before him. Noah's verbiage was a little different from those preceding him, allowing for the differing ages and differing times. Maybe I will find this answer later on in our reading but if not, I will have to ask Jesus about it too during "bench time." Can you imagine the size of THAT family tree! I get nervous just thinking about tracing someone through those branches!
Some of the questions I can't answer here is 1) how much influence each of the previous generations had on Terah and subsequently Abram, 2) how many of these descends were able to remain together after the tower incident, 3) how many were Godly, 4) are all the sons listed here the firstborn or only part of the line to the promise, and 5) what about the mothers' side of the families? Did they have brothers marrying sisters or did the wives come from another branch of the family tree? More "I'll have to wait and ask Jesus" questions.
Thank You again Father for bringing this genealogy to life for me. I can get so bogged down in it. I also lose interest easily unless I see it visually. Maybe that is the difference for me. Thank You for the ages so that I can make a visual representation. Thank You also for the resources out there to help me in finding ages. I'm looking forward to seeing YOU trace it out for me.