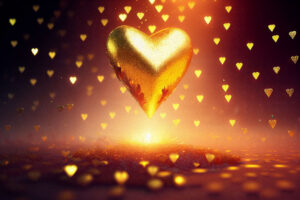 Solomon teaches about the rewards of sowing what you have been given. Sow it and you will reap a return. THIS IS NOT A GIVE SO GOD HAS TO GIVE CONCEPT.
In case you are wondering, that "give and God HAS to give back to you" philosophy gets under my skin. We are to give BECAUSE God has already given, NOT to force Him into a corner. Too many times this area of scripture has been distorted and used to make people feel they can get rich if they will only give, even beyond what they have.
Solomon has a word for us, and that word is generosity. You don't know what tomorrow will bring for you or anyone else. When you have much, give with love. When you have little, share with love. With whatever God has blessed you, share with in need. And when disaster comes, you will find your needs being met too.
If you are so busy looking out for what may be ahead, you will never feel secure enough. There is ALWAYS another "what if" waiting around the corner. If you have chased them all out of your corners, Satan will be happy to provide your heart with several more. Don't wait until 'the right time' to be generous with what God has given you. No. You don't have to give everything away and live a vow of poverty. Instead, use what He has blessed you with to bless others. This INCLUDES your time.
Sometimes all we have to give is our presence. We also always have our prayers we can give too. These things are more precious that ALL the gold in the world!
Solomon is also telling us 'not to put all your eggs in one basket'. Be willing to work at whatever God gives you. Some of the tasks will be big while others may almost go unnoticed. Do them all to the best of your abilities. You never know which one will take off and lead you into a new, maybe even grander, work for Him and blessing for your life.
God knows what He is doing, even though He doesn't always tell us what it is. I have often wished for a peek at God's plan so I could know what it up ahead. I used to say that I had 'plan A' in motion, 'plan B' up my sleeve and 'plan C' on the drawing board, just in case. It would have been better to say, He has me walking this way for now and will let me know when it's time to change. And in ALL those plans, I am to work to the best of my abilities.
Don't 'phone it in' or take the easy way out thinking this 'job' won't matter. See each job/task through. Some will lead to better places, some will simply end, and others may take you where you have to stretch even more. But if God is in the lead, ALL these places will be perfect for your growth.
One of those lessens may be learning to say "No" at times. Not EVERY task that comes your way is meant for you or for your good. Learning to ask God which ones HE has brought for you is just as important as doing whatever job you take on well. Don't be stuck over analyzing ALL jobs though that you end up doing nothing.
Solomon says we will be judged for our deeds. That probably includes missed opportunities that we refused to take up. He is pointing this comment at the young who he advises to "Walk in the ways of your heart and the sight of your eyes" (verse 9b). I believe he is saying this to remind them that if the ways of their heart and sight of their eyes is evil, they WILL answer for it. As well as receive blessings when it lines up with God's Laws.
One final thing I want to touch on is where Solomon tells us to rejoice in ALL our years but to also know that there WILL be MANY dark days in our lives. We live in a fallen world and, as I have said many times, bad things happen to good people as well as good things happening to bad people. We are still to rejoice in those times too. They are included in the "all" from earlier. Learning and remembering to trust in God during those "days of darkness" is a blessing too! And when you have been generous in your good days, I find that He directs generosity back to you in the dark days. Learning to receive is one of the blessings/lessons I received from my dark days.
Father God, thank You for ALL the ways You have blessed me, and for ALL the ways You have allowed me to bless others. Even giving two chickens who needed a home is a blessing, for both me and the giver. Help me do the job of caring for all these lives well. I believe it is another task you have blessed me with. I'm not always grateful for the 'opportunity' that brought them here but I am thankful for the lessons You are sharing with me through them. Mainly, servanthood. Serving others by caring for what is important to them. And letting these strange creatures You created into my heart! I can't imagine not having them now. Let me be worthy of the trust they have given me and help it to grow daily so none of them run from me, including the two new additions.