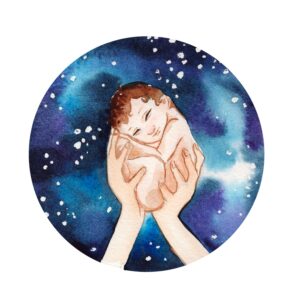 Our psalmist sings of a God who is always listening to His children and is our ever present help. "Behold, He who keeps Israel" (verse 4a).
I'm glad that I know this promise isn't just for Israel. It is for ALL who believe in Him and call Him Lord. God protects all His children.
He watches over us continually. He doesn't fall asleep on the job. He doesn't take bathroom breaks. He doesn't lose us in a crowd. And we can't hide from Him. Even when we am in the throes of sin, He watches over us.
God is our ever present help and this includes disciplining us for our good. He knows our hearts, each and every one of them. He can pick out His children in any crowd and put a guard around each one. That is one of the biggest reasons we have nothing to fear in this world. God has us safely in His arms.
This does NOT mean that nothing bad will ever happen to us, or that He has somehow failed us when it does. We live in a fallen world and, as a consequence of that fact, we too will eventually die. We also will rub up against those who are not His children in this world, making life a little more difficult at times. In ALL this though, He is STILL by our side, moving in our lives for good and His glory.
I have heard MANY stories about people who were suffering severe disease having a positive impact on others because of their faith while in the struggle. God's light can shine brightest in our dark times, if we let it. They cling to their faith, KNOWING God is working something out in this process. It may not be their healing but it is something that only He can do with a yielded heart. Even if the personal struggle ends in physical death, His faithful child finds TRUE rest on the other side of it.
I don't have to see the victory to KNOW God has brought it about. In one form or another, God is acting on behalf of each of His children. My job is to trust Him in it. It is also my job to give Him thanks for each and every victory He gives me. For all the near misses on the highway, to the raise in my salary, to the kind faces that greet me instead of angry ones, to even the parking space I said a quick prayer for. For all the little things, I will praise Him. In the BIG things like favor in a job interview so I can provide for my family, to healing from disease, to safety in battle, and for food for the hungry around me I will give Him praise.
He has seen my needs and met them all. He has listened to my prayers and the cries of my heart and answered them. Not always in the way I wanted but ALWAYS in the ways that are best for me. He is ALWAYS beside me and is my ever present help.
Father God, THANK YOU that You never go on vacation. You are ALWAYS just a 'prayer' away. It doesn't even have to be a well-crafted prayer. "HELP" works just as well. Thank You for always listening. Thank You also for knowing what I need LONG before I do. I trust You to take me where I need to go, wherever and however that looks.