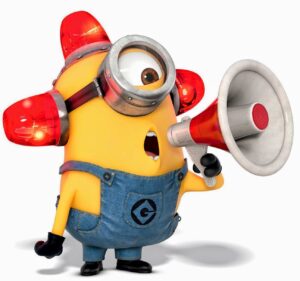 Nehemiah goes back to the beginning of the returning exiles and does a roll call for the leading priests and Levites. This record is to keep things in order.
When we read the list of returnees in Ezra 2 and again Nehemiah 7, we are told that some of the priests who came back from captivity couldn't prove their lineage and were barred from the sacred things. This list today establishes for the Jews those who are certified and placed in authority. It is a roll call of those who ARE in service to the Lord in accordance with HIS statutes.
I'm going to come right out and say it; this reading doesn't have a lot of practical application to us today. But it was important in the time it was written. It helped the Jews KNOW that they were still following the statutes that God laid down regarding His priests. It established for them a sure foundation. It told them who they could trust to be God's messengers. It prevented false shoots from rising up. It maintained order.
We all need some of that. KNOWING who we can trust. Having order in at least one part of our otherwise chaotic lives. Unfortunately we can't rely on a genealogy chart for that any longer. With Jesus' redemptive work man's genealogy no longer mattered. Spiritual genealogy took precedent. The religious leaders of Israel rejected Jesus and His work. And that rejection opened the way for the rest of the world to have access to Him.
God KNEW that was going to happen BEFORE He called Abram. God ALLOWED it to happen because it was part of His plan to reach ALL mankind. It was no mistake or trick Satan suddenly pulled out of his hat. BUT it also doesn't mean that those who rejected Him before can't turn to Him now. He waits with open arms for ALL who choose to follow Him.
Back to the point I was making. 'Spiritual genealogy' is CRITICAL when choosing a pastor to sit under. KNOW what the foundation is on which the person you are considering stands. Ask questions and listen closely to what is said, and not said. If you find foundational pieces missing from what Jesus calls us to, RUN the other way. If you find warped precepts from what Jesus laid out, RUN the other way. If you find false doctrines mixed in with truth, RUN the other way!
You will likely never find someone who believes EXACTLY as you do but there are differences that are not to be overlooked. Things like communion once a month, every service, or only on special occasions don't matter as much as the concept of saved by grace, through works, or both.
I can't tell you what to believe. I can share what I believe by searching the word. I can encourage you to search God's word for yourself and let His Spirit lead you to His truth; NOT mine or anyone else's. The closer you get to Him the more He will lead your spirit through His.
But what about the new Christian? How does he/she know who to trust and what is God's truth? I have a few tips that I PRAY the Holy Spirit is speaking through me. (If you find I'm not following God's word, RUN the other way!)
The person who introduced you to the Lord should be able to tell you the foundation on which he/she stands and back it up with scripture.
Ask this person to help you learn to read God's word. If they don't have their foundation in His word RUN the other way and find someone who does.
Spend time in prayer, talking to God, every day. It doesn't have to be a ritualized prayer, just a child seeking to spend time with his Father.
Listen with an open heart when you pray and read God's word. He speaks if we will only be still long enough to hear Him.
Trust Him to guide your growth. Praise and thank Him for His guidance and look for His 'fingerprints' in your life (looking back at the places in your life where you see He guided your life, sometimes without you even realizing it at the time).
It all starts with relationship. The Levites had a LONG string of generational relationships to cling to. We need ONE. The link from Jesus to us. Once that relationship is established we will have life. As best as you can, make sure that those you sit under are 'first generation' believers too. NO ONE gets into God's family on someone else's coat tails. No more will the statements "your God" or "their God" work. Unless he is "MY God" you won't know Him and He won't know you.
I'm sorry, I feel like I'm prattling on. I PRAY the Spirit has brought you something you can keep from my ramblings.
Father God, thank You for being MY God. For taking me as Your child. Help me to always seek Your truth and not be led down strange paths. I PRAY I didn't go down any strange paths today myself. My physical body is struggling and I pray it didn't shout over Your Spirit. Help me listen no matter what tries to get in the way. Also help my family heal from what we are going through right now. Don't let my husband become overwhelmed by this illness, whatever it may be.