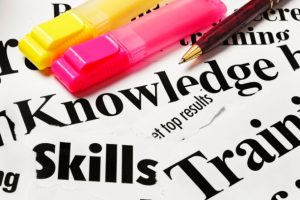 We have reached the very end of Mark's gospel. I want to start off by apologizing for not posting yesterday. I had SO many tasks that I didn't even get time to stop until after 11 PM. Writing takes a few hours and I had to be back up early today. So, you know what got missed. Sorry, to you and especially to God. Back on track today.
Mark concludes his account of Jesus' life with His leaving earth for Heaven. Mark account doesn't specify that the three sections we are looking at happened over the course of 40 days. Jesus' appearance to His disciples (minus Thomas) happened the first night He rose, at the home where they were staying in Jerusalem. His instruction regarding the "great commission" took place on a hilltop in Galilee. His ascension took place 40 days after His resurrection and on Mt. Olive. I wonder if they were anywhere near His favorite garden of Gethsemane.
In Acts, Luke tells us that Jesus spoke to His disciples on that mountain top that day too. They had questions as to how His kingdom was going to come still. I don't know for certain if they realized His was a Heavenly Kingdom yet. Jesus told them that the timing of His earthly Kingdom was up to the Father, but that they were going to receive a helper in the meantime.
Mark focuses on what the result of those talks with Jesus was. Mark shares that Jesus' disciples left that mountaintop and went and "preached everywhere, while the Lord worked with them and confirmed the message by accompanying signs" (verse 20).
Jesus' disciples have just completed the most intensive and exciting "on the job training" ever offered. They got to walk personally with the Master Craftsman and learn from Him firsthand. They encountered MANY obstacles during their training process. They even had a trial run at using the tools He was passing to them. Everything Jesus taught them was to prepare them for the next phase of their journey. There was one final tool He still had to bestow on them, but we will discuss that when we get there. For now we simply get a glimpse at the success of His apprenticeship program, or discipleship in this case.
Jesus program started, and still starts, with the basics. Phase one is dominated with learning about Who He REALLY is. We focus on recognizing His true nature and His heritage. We discover that Jesus IS God. He is part of the Godhead; the triune three in one God. We also learn about His character. We discover that Jesus is merciful to us, that He loves us unconditionally, and that it is through His grace that we have any hope at all. Only when we accept that there is NOTHING that we have done or can ever do that qualifies us for His love, do we begin to understand how truly blessed we are. He did EVERYTHING, including dying in our place for us, to restore our relationship.
Phase two focuses on the "now that we have asked Him to forgive our sins and be our Lord and Savior, what comes next?" Jesus taught, and teaches, us about how to live our lives in such a way that is pleasing to Him and also a blessing to others. This lesson was well communicated in His lesson on the mountaintop regarding the beatitudes. He continued to teach us through His stories (parables). These lessons are designed to develop the characteristics of a true follower of Jesus.
Phase three is geared towards the reaching out to others process. Once the foundation is laid in the life of the apprentice, then it is time to put those new skills to use serving others. Going out and sharing what you have learned. Using the power of prayer to affect lives for Jesus. Getting your hands dirty by serving others in whatever way you can. Doing all you do as if it is for the Lord. That alone is the key to fulfilling service. If you are simply performing some task because someone said you had to, there is little joy in it. But if you are offering everything you do back to Him as a way of expressing your love and thanks, then no task is too menial. Every task has eternal meaning when done for Him.
The last phase deals with helping others learn the same things you have learned. Sharing your faith. All along we are to be sharing Jesus' love and His desire for others to be part of His family too. But during phase four, we are actively sharing the deeper things we have learned from Him. We help others move through the phases of learning by showing them Jesus through His word. Without learning from Him yourself, it is hard to answer questions that come up. It is hard to share the depth of His plan. To better understand what lies ahead.
All these "phases" Jesus lovingly and patiently takes us through. He doesn't always use a sequential or linear approach. Often we go back and revisit earlier lessons along the way. None of that discourages Him or prevents Him from completing His work in you and me. He also never leaves you to figure it out on your own or even withdraws when you "think" you have it all figured out. He walks with us every day and in every situation. With the disciples He showed His "stamp of approval" through miracles, signs and wonders. What they set their prayers to, He applied His power to. He still does this today. I might not witness it as much as His disciples did, but I don't doubt that He is still working this way today.
Lord Jesus, thank You for patiently training us to be Your disciples. Thank You for giving us the message in such a personal way that we can share it with passion and conviction. Thank You for teaching us the deeper things of You and opening up wonders in Your words, beyond the surface jewels. Thank You for putting Your power behind our prayers. Keep me serving You and learning from You every day. Never let me believe I have learned it all or reached to top, because I haven't and can't! I want to live my life in a way that encourages You to say, "Well done good and faithful servant." To me, there is no greater reward than that.