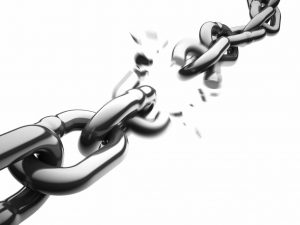 Today we see Joseph of Arimathea caring for the body of Jesus. Jesus has just died at the hands of the Roman soldiers, under the DIRECT influence of the whole religious council. His blood is on their hands.
When we looked at this scene in Matthew we became first hand observers in our story. That blog is titled "One Last Gift for Jesus." In that story I didn't realize Joseph was actually a member of the religious council, and gave him a little different perspective than he probably had. We will chalk it up to NOT being an expert and writer's privilege. I would love to share that story with you again, if you feel so inclined. 
Today, as we read Mark's account, there is very little difference; other than the fact that Joseph was part of the council. I would like to look instead at what went on unseen while Jesus was in His grave. Because Mark doesn't break down the events from the moment Jesus was taken from the cross and when He rose, this gives me the freedom to talk about what happened the whole time He was in the grave. I don't have a play by play, or even a certainty of everything Jesus did, BUT there are things that we know He had to accomplish during that time. He was not quietly "decomposing" while the world went about its business. He was hard at work, finishing what He started.
After Jesus uttered His last words, "It is finished" and breathed His last breath, He stepped from the role of Sacrificial Lamb to Perpetual High Priest. And as the High Priest He had work to do.
I love the song "Sunday's On The Way" by Carman. It depicts Jesus three days in the grave as one LONG stressful moment for Satan. The demons were celebrating but not Satan. He remembered Jesus' words and He knew Jesus ALWAYS kept His word.
I also love Carman's song "The Champion." This one speaks to me today. It depicts Jesus and Satan locked in the battle of the ages. It uses a boxing ring metaphor for the final fight, but has a twist at the end. When Satan strikes the final death blow he thinks he has won, but God does something unexpected. He starts a countdown instead of a count out. When God reaches one, the true victor is revealed.
That is how I see what happened while Jesus was in the grave. God made sure that Satan didn't understand His plan. Satan worked during Jesus' whole life to try and kill Him. God protected Jesus over and over again to prevent Satan's efforts from spoiling the surprise. God didn't stop Satan from trying. Satan needed to think he had a chance of winning. God's plan called for Satan to actually succeed, AT THE RIGHT TIME and IN THE RIGHT WAY.
Imagine the surprise on Satan's face when He sees Jesus standing before him right after His death. Because Jesus was wearing the world's sin on Him He had legal access to Hell. He walked right in there and stood toe to toe with Satan. At first Satan must have been overjoyed! Jesus was COVERED in sin! Satan would think he owned Jesus now. But then the sins began to melt off one by one right before Satan's eyes. Jesus righteous blood was washing them away!
Satan had been holding the contracts for all of mankind. Each one read, "The price for sin is death." God had written this law Himself. So Satan was within his rights to hold EVERY soul in eternal death for their sins. But something new was happening. Jesus was writing His name in place of everyone who had been faithful to God. He was substituting His death for theirs. Jesus was fulfilling their contracts while removing them from harm's way.
As each contract changed to read "paid in full" the key to the chains binding that soul had to be turned over to Jesus. He collected the key for EVERY soul who would EVER call on Him as their Lord. He then took those keys, opened every chain, and transformed each one into a crown. Each soul was then led out of Hell. As this procession reached Heaven, Jesus applied His blood to the alter, and washed every soul as they entered into Heaven. Each soul passed through Heaven's gates they were wrapped in a robe prepared specifically by Jesus and received the crown created from their chains.
As soon as the very last contract was changed and the very last soul that God had been preserving left Hell, the last sin Jesus had been wearing melted under His blood. Jesus now stood before Satan completely sinless. Satan no longer had a right to hold Him. This is when Jesus blew the doors off of His tomb. He had just completed every act required for our and His freedom. Death no longer had any right to Him. He was free.
I know I dramatized this a bit because this is how I see it. What we do know for a fact is that Jesus fought Satan and took the keys of death, Hell and the grave from him. Jesus also removed all those waiting for the promise from the holding place in Hell that was segregated and prepared for them. He took those souls to paradise, just as He promised the thief on the cross. He also cleaned Heaven from one end to the other. No longer would Satan be free to visit. All traces of sin were removed and all access points closed off. Finally, Jesus stood before the Father to announce His task complete. He did this final step right after rising physically from the grave. He told Mary that morning, "Do not touch me for I have not yet ascended to the Father" (John 20:17).
More than this though, Jesus paid that same price for EVERY person who would EVER call on Him as Lord. As God, He saw down through the ages of time and paid for each and every one of us too. He didn't simply pick and choose which of us would choose Him as our Lord and Savior but He SIGNED a blank check for ANYONE who would come. He didn't make you choose to accept Him through some predestined DNA programming, but He knew your heart before you were even born and knew the choice you would make. He doesn't leave anyone out either. He wrote that same check for every person. All we have to do is "pick it up and cash it." We have to accept that He was and is exactly who He said He was. Accept that He paid YOUR debt for you. And ask Him to be Lord of your life, the fitting reward for the one who ransomed it in the first place.
Lord Jesus, THANK YOU for Your work on the cross and for Your work in Hell itself. Thank You for ransoming me. I want to give You my life. I know I try and take it back out of Your hands far too many times, but even then You still love me and hold me securely. I pray that everyone reading this will realize that You have made a personal invitation to them too. Thank You for looking down through history and seeing each one of us. Let me be a light for You as my way of saying thank You one more time.