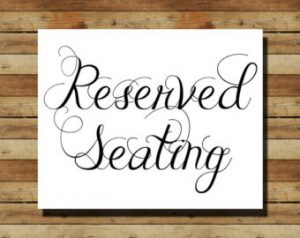 Jesus and His disciples are still on their way to Jerusalem. He had just finished telling them about His impending death when James and John ask Him a favor.
Something that puzzles me is the timing of James and John's request. They make this request right after hearing Jesus say He was going to die and rise again. They had no clue what the "rise again" portion meant, but they certainly understood death. Jesus was also telling them it would happen THIS trip to Jerusalem. How could they be thinking of themselves at this time? What kind of Kingdom were they expecting Jesus to be establishing? Were they trying to distract Jesus from His talk about His death?
While reading the gospel of John we see that John and Jesus were really close. James and John were also two of the three that Jesus took places none of His other disciples got to go. They were his closest disciples. Were they counting on this relationship to get their request granted, carte blanche too?
When they first pose their request to Jesus, they ask Him to agree to do "whatever we ask of You" (verse 35). This is the kind of language that gets people into trouble. It is also something I would expect to hear from the mouth of a child. Right there with, "Open your hands and close your eyes and you will get a big surprise."
I hear Jesus' response with a hint of suspicion in it. "What are you trying to sneak past Me?" He wasn't about to give them a blanket promise. He wanted to know the specifics first.
Their request was very selfish and self-centered. No wonder they wanted Jesus to say yes before even hearing it. "Promise that one of us can sit on Your left hand and the other on Your right when You finally sit on the throne of Your Kingdom." They wanted the customary places of highest honor. They were not concerned about their fellow disciples seating. Did they expect that the other disciples would be asking for this same honor and by asking first that they would secure first priority? What was their real motive? Were they trying to distract Jesus?? My heart wants it to be so, but I really don't know.
Jesus was taken aback by their request. They had NO idea the depth of their request. They weren't asking for some table setting arrangement, but for the places of most importance in God's Kingdom. First of all that would mean usurping God's position. They also didn't understand how those places of honor were distributed. Jesus was about to clear that up.
"Are you able to drink the cup that I drink, or to be baptized with the baptism with which I am baptized?" (verse 38). They didn't understand this question either. Jesus wasn't only talking about the miracles and ministry that He had been doing for the past three and a half years, but about the kind of death He was heading into. James and John breezed over Jesus' death, so they had no clue what the "cup" they were agreeing to drink from held for them. "Sure. We can do it!"
Jesus shakes His head at their lack of understanding. "Actually, you will get to go through some of the same things I'm going to go through. You are also going to receive the baptism that I have. But I can't grant your request. God Himself is in charge of that. He has that part figured out already."
By now the other disciples have picked up on James and John's conversation with Jesus. "How dare they ask Jesus for such a favor."  Are they angry because James and John asked first, or asked at  all, or because of their timing; directly following Jesus' previous statements about His impending death.
Jesus didn't let division come in. He addressed this issue right then and there. Jesus recognized the natural desire of man to "get ahead" or to "climb the ladder." They wanted to rule and reign with Jesus.
Jesus turns their world upside down. He tells them that to be great in His Kingdom that they have to learn to be a servant to others. Whoever would be first, has to be a slave of all. Not to one, or to Jesus, but to ALL.
"But Jesus, You don't understand! I can't serve that man over there! He just called me the most horrible name and SPIT on me!" "I'll never lower myself that low! Washing the feet of a man who lives on the street! That's disgusting!" "You can't possibly expect me to help someone who doesn't believe like I do! We have to draw the line somewhere!"
Jesus answered this kind of thinking with His actions. He asked God to forgive the soldiers who spit in His face, beat Him, and mocked Him. Jesus washed His disciples' feet and dried them with a towel He was wrapped in. Jesus included the Gentiles in His work on the cross. He came as Servant of ALL.
Father God, thank You for sending Jesus as Servant King first of all. Thank You that so many have stepped up into the role of servant to help me understand Your word and to grow in You. Help me be a servant to those You place in my path.
I NEED Your direction when it comes to serving too. I don't believe I'm supposed to lay down and be trampled by someone over and over and over again, but how do I still follow Jesus' instructions concerning serving? I also know that my attitude while serving could be better at times. Especially when I think the person is quite capable of doing the task on their own, instead of calling me to do it. There too, I find I have created that situation by being VERY quick to serve. Learned helplessness. Am I serving the person better by helping them be more independent or in meeting their every need? I need Your guidance in this Father. Help me be the kind of servant You want me to be. Help me serve with love at all times. Teach me to serve as Jesus served.