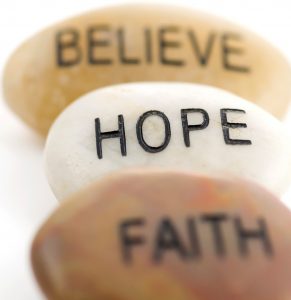 We return to Capernaum with Jesus today in Luke's narrative. Luke is going to tell us the familiar story of Jairus' daughter's healing and an unnamed woman. We visited these stories in both Matthew and Mark. In Matthew we looked at the stories individually and from the perspective of Jairus and the woman. In visiting these stories in Mark we used the eyes of Jesus' disciple, John, for our story. I have linked the previous posts to the name/title of that participant, in case you want to go back and read the stories again.
When I was reading the intertwined stories today I was wondering if there was anything besides time that tied these two stories together. I believe I received an answer to that question. The thread that was pointed out to me is the amazing faith that was demonstrated by the two main seekers and how the faith of one was built on the faith shown by the other. I want to take a closer look at that faith.
In our encounter with Jesus today, He is first approached by Jairus. Jairus' daughter lay near death by the time he approached Jesus. We don't really know how long she was sick before he sought Jesus' help. We simply know her condition was grave when he met up with Jesus.
I'm sure Jairus was very relieved when Jesus agreed to come with him and he was probably chomping at the bit trying to get Jesus to hurry up. He didn't have a moment to lose on this errand. But the crowds weren't cooperating with Jairus and his sense of urgency. In fact someone in the crowd caused Jesus to stop in His tracks.
This stop wasn't a momentary missed step stop, but a crowd questioning full stop. I can just imagine Jairus' anxiety level rising. He believes Jesus can help his daughter, but they have to get there in time and this is taking TOO much time!
I noticed in reading the story today that our woman didn't jump right out there as soon as Jesus asked who touched Him. She wanted to stay hidden. She had no intention of telling Jesus or anyone else her story. But when Jesus stopped and wouldn't let the matter go, she finally stepped forward. As a woman I can certainly identify with her wanting to keep this very personal business private. But she shared all of it with everyone listening in. She didn't get a private audience with Jesus so she could discretely share her plight. She spoke openly of her condition, her history, her faith decision, and her healing. Jairus was one of those listening in.
When she finally told her story she was kneeling at Jesus' feet. She wasn't bragging that she had pulled of this great stealth miracle. I believe she was trembling with fear. Yes, she received her healing but she was still in danger. She was an unclean woman by the law's standards and she wasn't even supposed to be out in public, let alone admitting to touching someone. She had no guarantee what Jesus' reaction would be. In spite of all that, she freely admitted what she had done and was ready to accept full responsibility for her actions.
Jesus didn't condemn her for her actions but commended her for her faith instead. Jesus told her that her faith had made her whole. He said this in the hearing of everyone who had already been listening. He didn't whisper it in her ear but stated it loud and clear. Jairus, again, heard every word.
While Jesus was still speaking with the woman, someone from Jairus' home came to let him know that it was too late. His daughter had already died. No use bothering Jesus anymore. Was Jairus' initial thought one of anger towards the woman who delayed Jesus' arrival? I wouldn't have been surprised to learn he experienced despair at that moment too. But Jesus stepped in before any of these feelings could take root. Jesus words to him stopped him in his tracks; "Do not fear; only believe, and she will be well" (verse 50).
Jesus called for Jairus to have amazing faith. Faith like the woman he had just watch fall at Jesus' feet.  Faith that said, "I KNOW" "if I can but…" I believe her faith built his up. She didn't have Jesus promising her anything before she came to Him. She simply had the heartfelt conviction that if she could even get close enough to touch Jesus clothes that she would be healed. She knew He held that much power in Himself. And she resolved that she would not be denied access to Him and His power by anyone or anything.
Jairus had to climb to that same level. Jairus had to KNOW that Jesus' promise would be fulfilled. Her story helped him get there. I wonder if he would have had the faith if she hadn't been placed in his path. Would Jesus have gotten there in time if He wasn't stopped? Probably not because this person had come from Jairus' home where his daughter had already died. So did God orchestrate this chain of events to build Jairus' faith? Who else benefitted from this "faith shot" that day? Peter, James and John certainly got a boost in theirs after witnessing Jesus' actions with the girl. Can you imagine how they described the scene to the other disciples?
Father God, You are so good at giving us exactly what we need exactly when we need it most. You plan it all out even before we realize we have a need. The way You put the pieces together is amazing! You did that in Jesus' life over and over again. Thank You for showing me how You did it in this situation.
Thank You for showing me something new once again in Your familiar stories. Forgive me for every time I complain about trying to dig something else out. YOU are the one to dig it out. I simply need to sit still and listen to what You have to say. That is where my faith needs to work. KNOW that You have more in Your stories than can fill a lifetime of looking. Thank You for keeping it fresh and new for me.