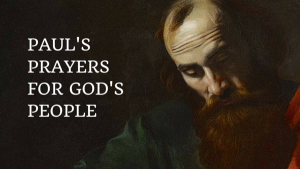 We have come to the book of Galatians. This is the one letter we have between Paul and the Galatian believers. In this letter Paul will focus on the fact that this body is being wrongly influenced to institute the practice of circumcision. But today we are going to focus on Paul's greeting alone.
Paul's first point to this group is to bring home to them how he received his calling as minister for Christ. He wasn't called by any man to this position. He was called specifically by Jesus Himself. The same Jesus who God the Father raised from the dead. The same Jesus whom Paul was persecuting those who followed Him.
"Grace to you and peace from God our Father and the Lord Jesus Christ, who gave Himself for our sins to deliver us from the present evil age, according to the will of our Gad and Father, to whom be the glory forever and ever. Amen" (verse3-4).
This group needed God's grace for the sin they were being enticed into. They were accepting the gospel of works over faith. They needed God's forgiveness for discounting Jesus' work on the cross. They also needed peace from the Holy Spirit in accepting again the gospel Jesus paid for. They needed to stop striving to do what Jesus had already done and accept that they were fully loved, just as they were.
Protection and deliverance from those distorting the truth is what Paul was praying for with this group. Those perverting the word of God by trying to put them under bondage to the law.
I just realized that the Galatians and Corinthians were on opposite ends of the spectrum here. Paul had to deal with the Corinthians using their freedom from the law to excuse any act they did. They were abusing God's grace and mercy. The Galatians on the other hand were trying to help Jesus out by returning to the requirements of the law for their salvation. Both had to be brought back to the middle; the true message of Jesus.
Thank You Lord Jesus for bringing me back to the middle ground so often. Thank You that I don't have to be a slave to the law but neither do I have complete freedom to do whatever whenever I choose. Thank You for loving us enough to address both ends through Paul's ministry. I needed this instruction as much as they did. Thank You for Paul's prayers too for when I wander into the wrong territories. Thank You Lord for Your grace and peace. They keep me safe from my own mistakes and carry me through the difficult learning times. Help me to never take them for granted!