When reading this article, please know that it was written for me and not by me (Annette Vincent). There are great points here, as well as a few I don't completely agree with. I didn't want to delete it because of the good points that are in it and I found that changing it to reflect only my opinions was too difficult. Here it is in unedited form:
Mayb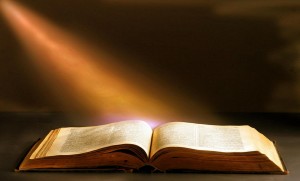 e the Bible won't make the cut — it's pretty tough to read it in two weeks even when you aren't running one of the nation's largest companies — but it definitely fits the bill for "learning about different cultures, beliefs, histories. . . ." So as as thanks (/punishment) for founding Facebook, I'd like to offer him — and any other new Bible readers out there — some Bible-reading tips.
1. Start with this map.
The Bible is about a place — one eventually called Israel, but also its surrounding regions; later, the story spreads into parts of the Roman Empire. That link above goes to a map with ancient markings. Here's the current Google Map of the area, which also includes a satellite view. Read more »