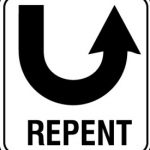 Today we look on as Saul begins his life as a new believer. He wastes no time in setting the record straight.
Because of his background Saul was in an excellent position to see the scriptures in the light of the truth. The Holy Spirit opened Saul's eyes to all that was contained in the Torah and the teachings Jesus had done. I'm certain Saul had heard reports of Jesus' words. I wonder if he was ever present in any of the Jesus' sermons.
Saul didn't pretend to know everything though. Instead he stayed with the disciples in Damascus and learned from them. But he also offered his personal testimony at the very next opportunity. And a powerful testimony it was. The man who had persecuted the new believers at every turn was now their strongest supporter.
The Jews who lived in Damascus, who were expecting support from Saul in ridding themselves of this new group, were confused. They argued with him and tried to undo the brainwashing he had apparently suffered. But his reasoning was sound and he PROVED that Jesus was the Christ. I wonder how many of them became believers.
I wonder how long it took for word of Saul's conversion to reach Jerusalem and the high priest. Were there others sent in Saul's place? This mission had been Saul's idea in the beginning so was there anyone else willing or able to take on the now abandoned task?
Father God, You made a VERY good choice in Saul. I know You never make mistakes and ANYONE You choose is perfect for the family. But Saul definitely added value to the early church's voice. He had the training behind him but not the understanding. You provided that. He had the official titles and pedigrees that got him into places others couldn't go. But You provided the words once he got there.
Thank You Father for reminding me that none of us have to have a degree to be used by You. Saul's biggest "value" was his willingness to stand up and share what YOU had done in his life, not his own credentials. You don't call the qualified, You qualify the called. You give them the testimony of a changed life. You give them Your name. And You give them Your Spirit. Nothing is required beyond a willingness to answer Your call. Saul did it and so did I. At least we are alike in that area.