Lessons Learned on Daddy's Lap
I want to thank you in advance for reading my book. It is a LONG scroll down this page but one I trust you will come away from with a new perspective on something. Feel free to borrow, print or share anything you find here. All that I ask is that you give credit to me and God for the works contained here. I have included PDF links below each page to make sharing them easier. I hope you enjoy what you find here. I welcome your comments on anything you read.
For ease of navigation, I am going to include and index which will link to the various pages (I hope). I am also going to denote where I start adding new material not included in the book. This material will follow the book if you scroll down but will also include links to the new pieces.
Lessons Learned on Daddy's Lap: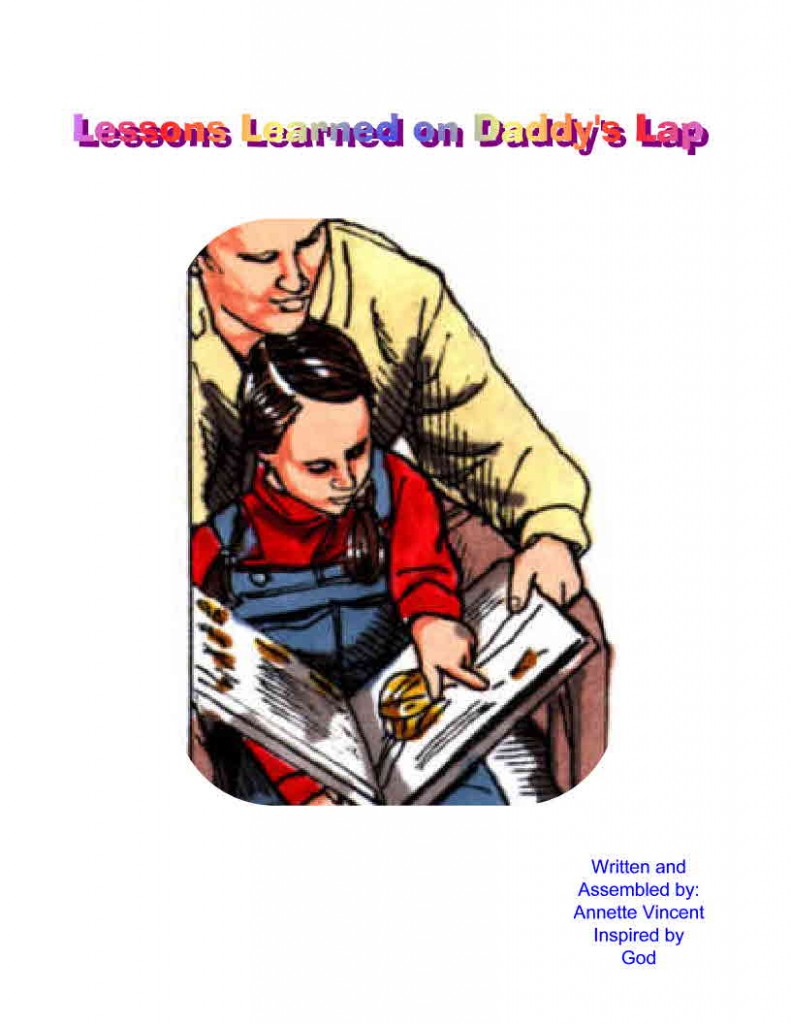 Just Because I Love You                                         Top of Page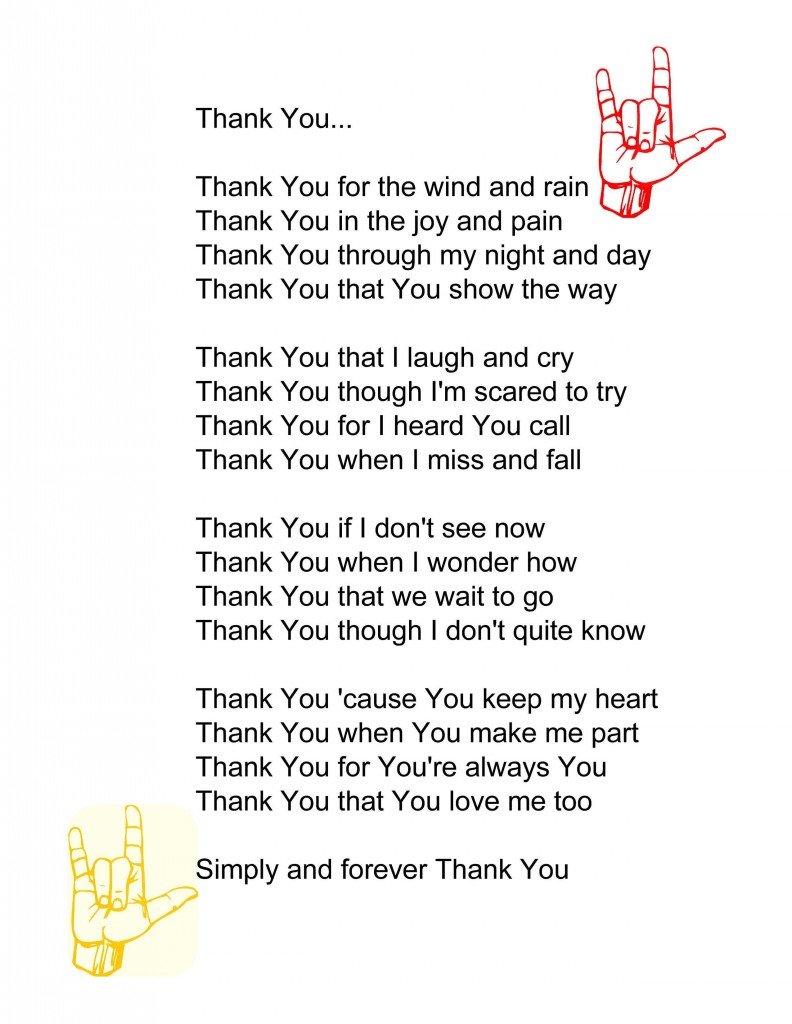 Simply and Forever Thank You                                   Top of Page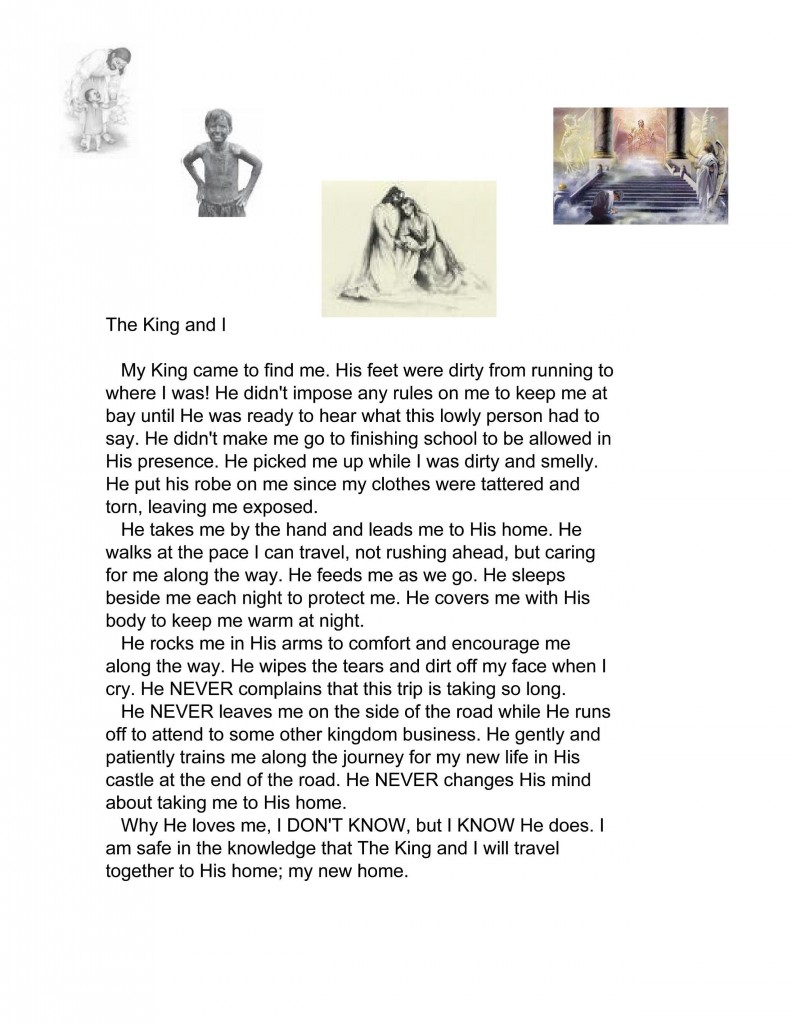 My King and I                                                      Top of Page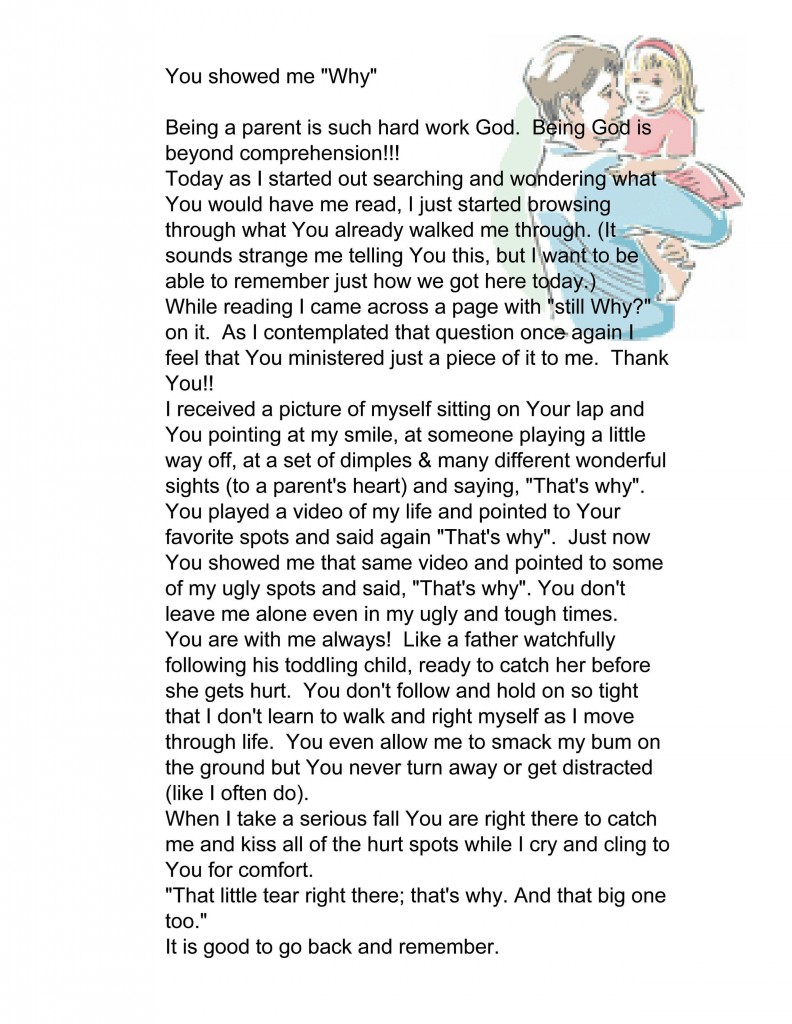 You Showed Me Why                                             Top of Page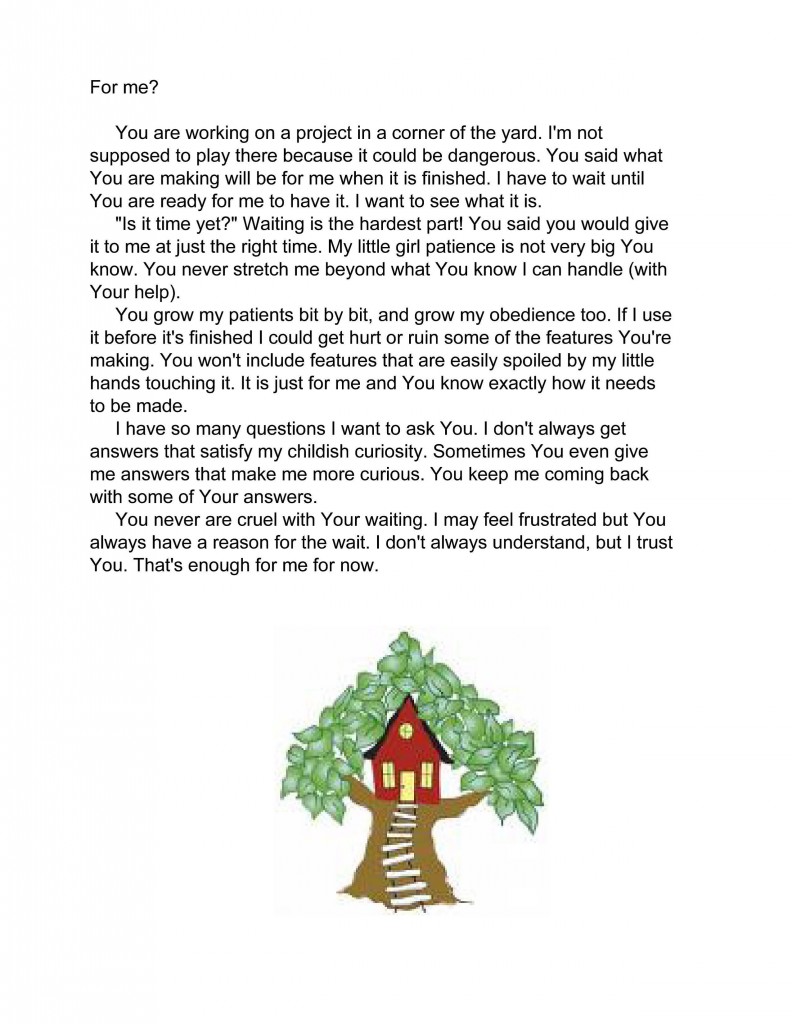 I Witness News Creation                                          Top of Page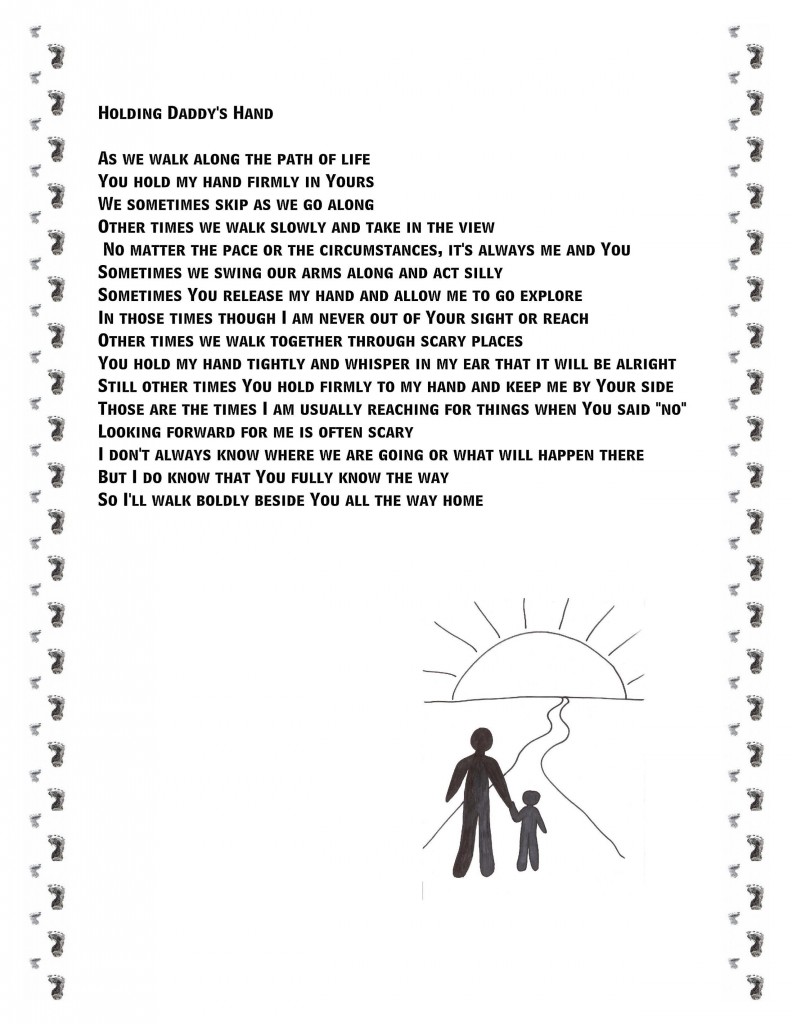 Holding Daddy's Hand                                           Top of Page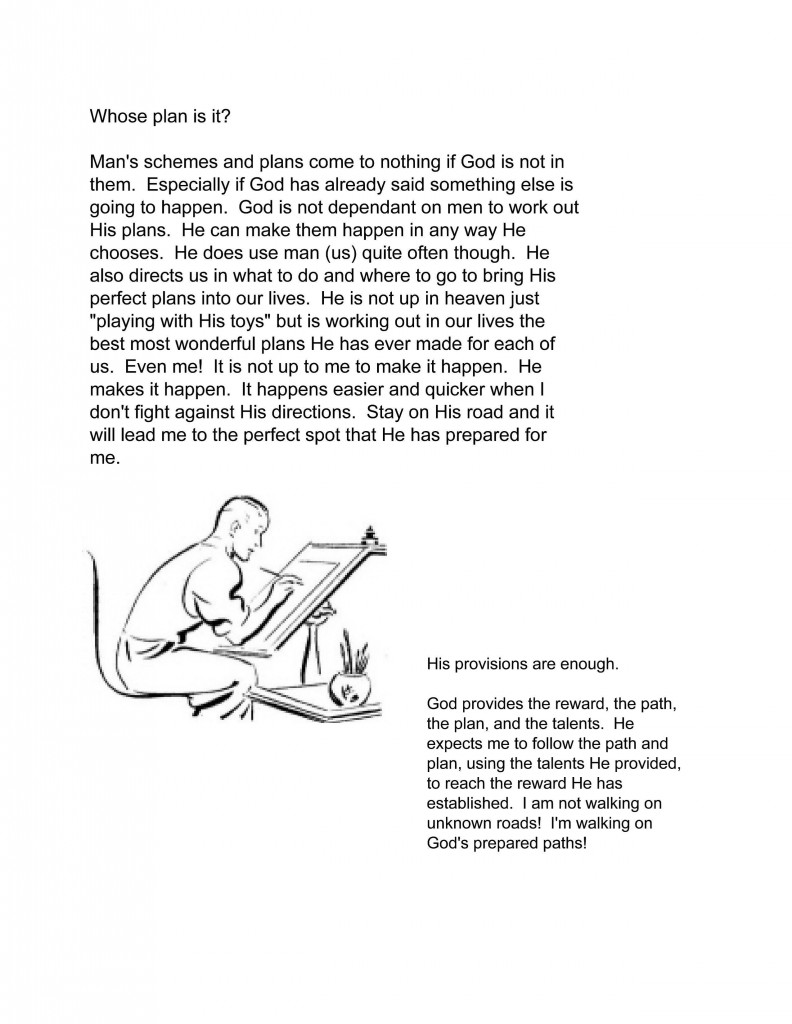 What is in Your Field                                                 Top of Page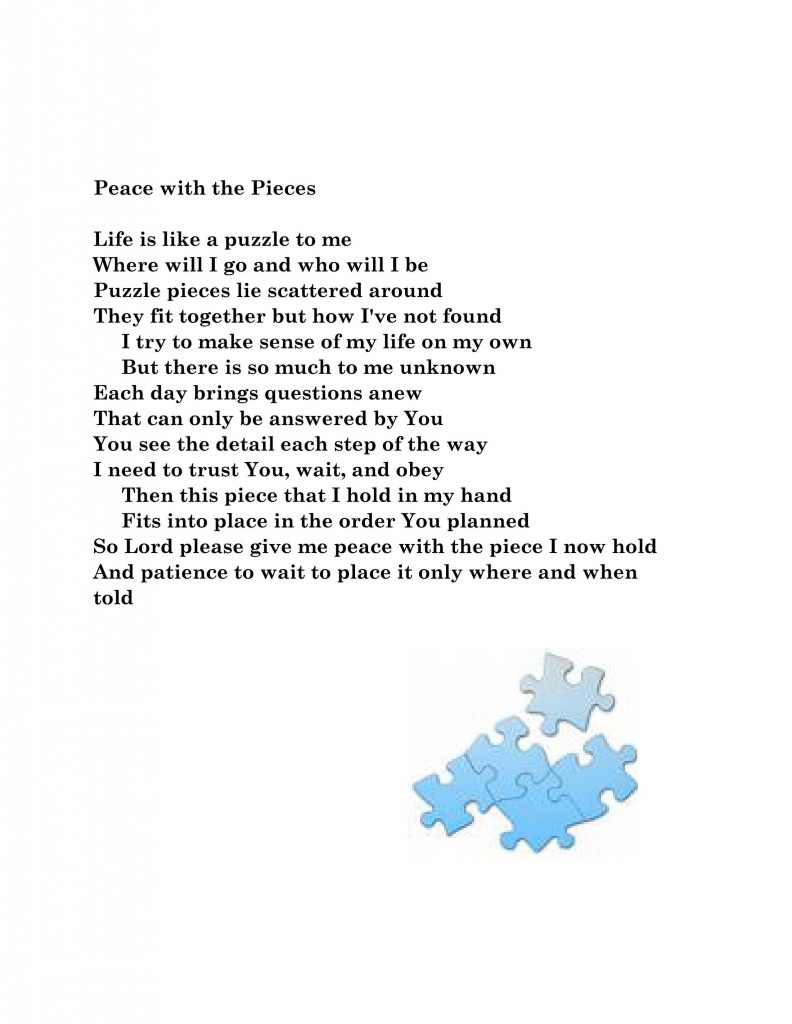 Peace With the Pieces                                                 Top of Page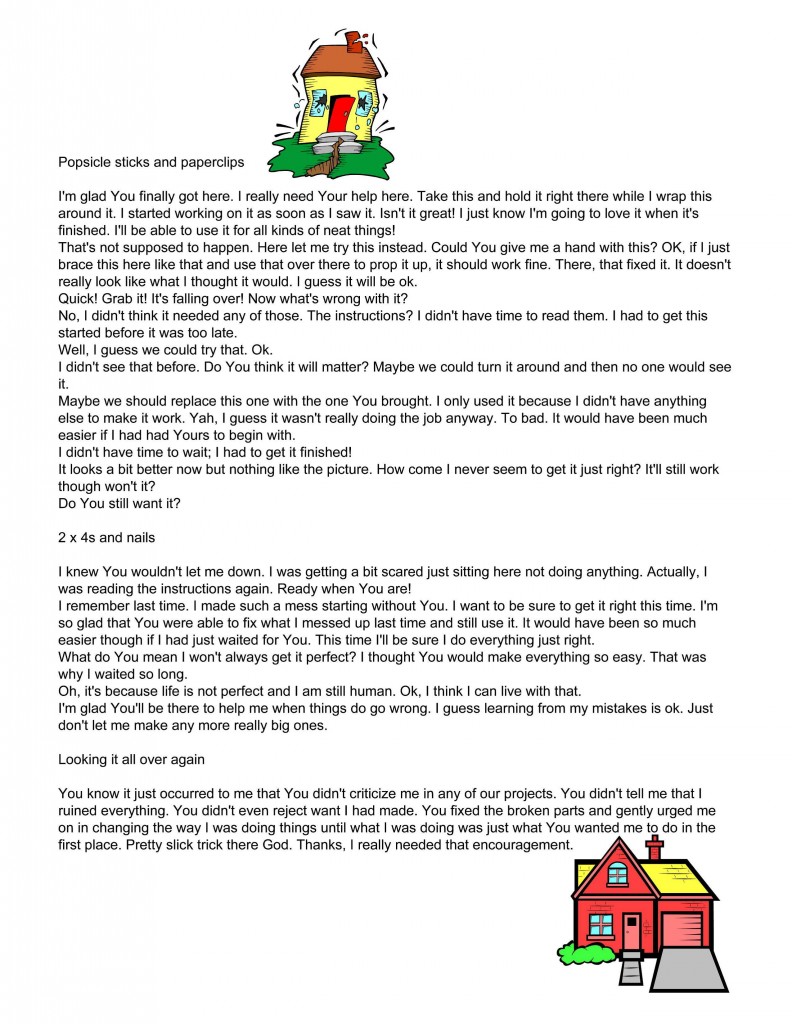 Popsicle Stick and Paper Clips                                      Top of Page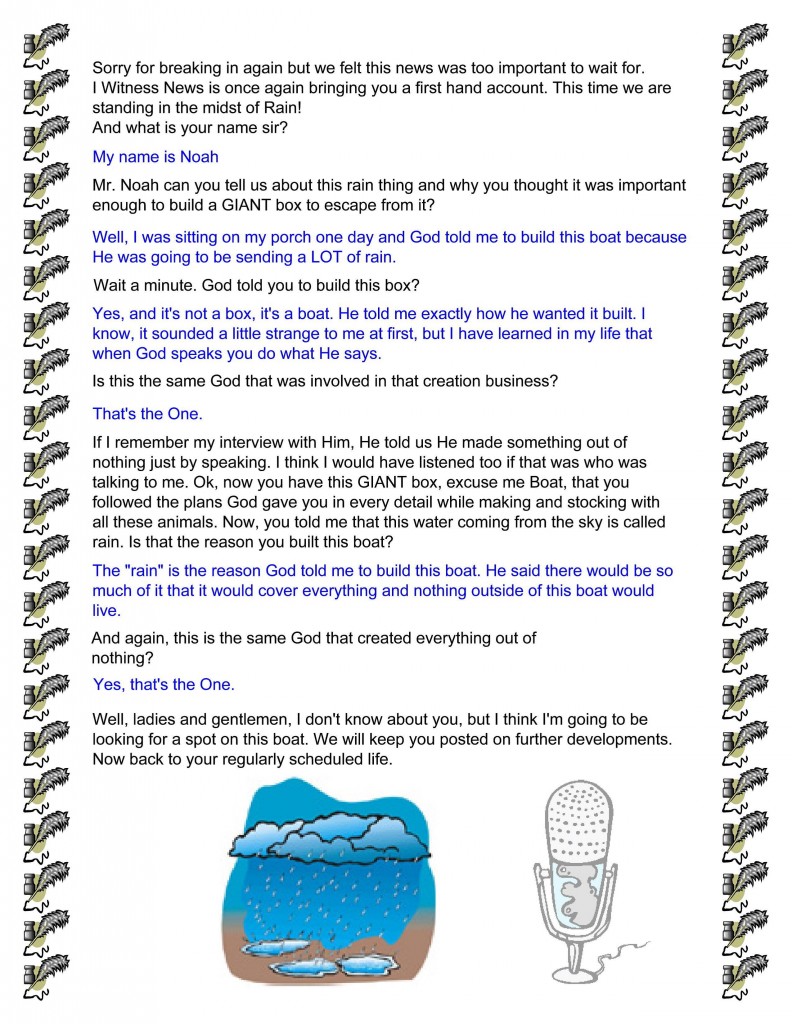 I Witness News Flood                                                Top of Page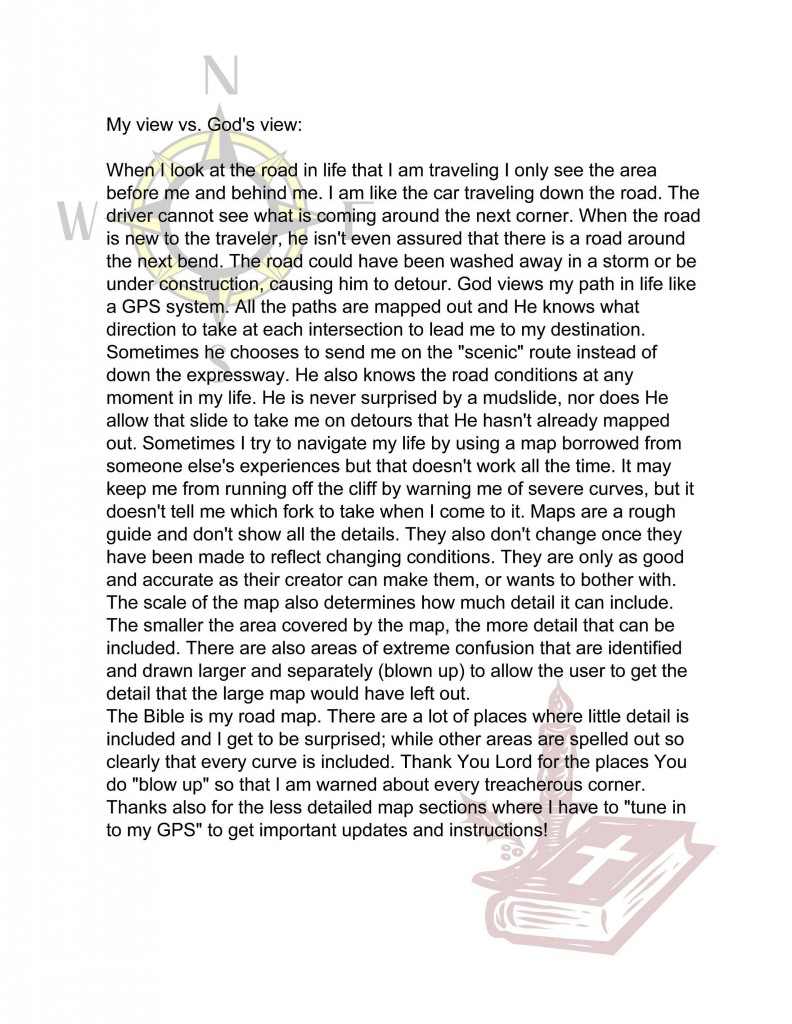 My View v God's View                                                Top of Page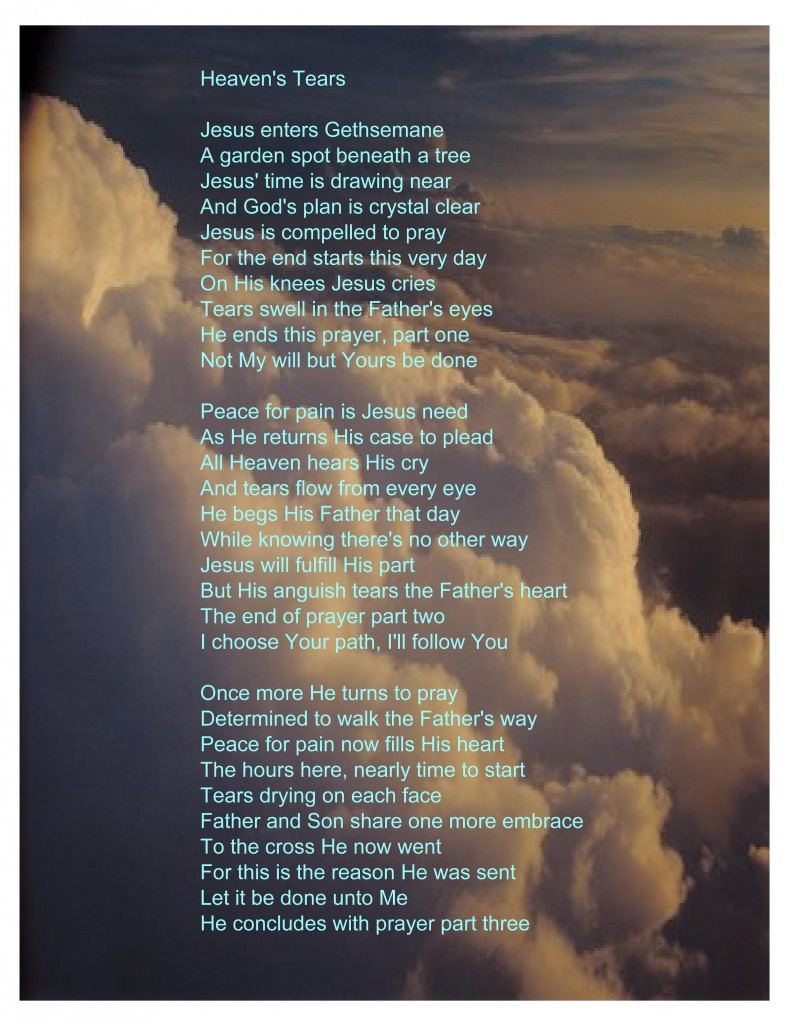 I Witness News Red Sea                                             Top of Page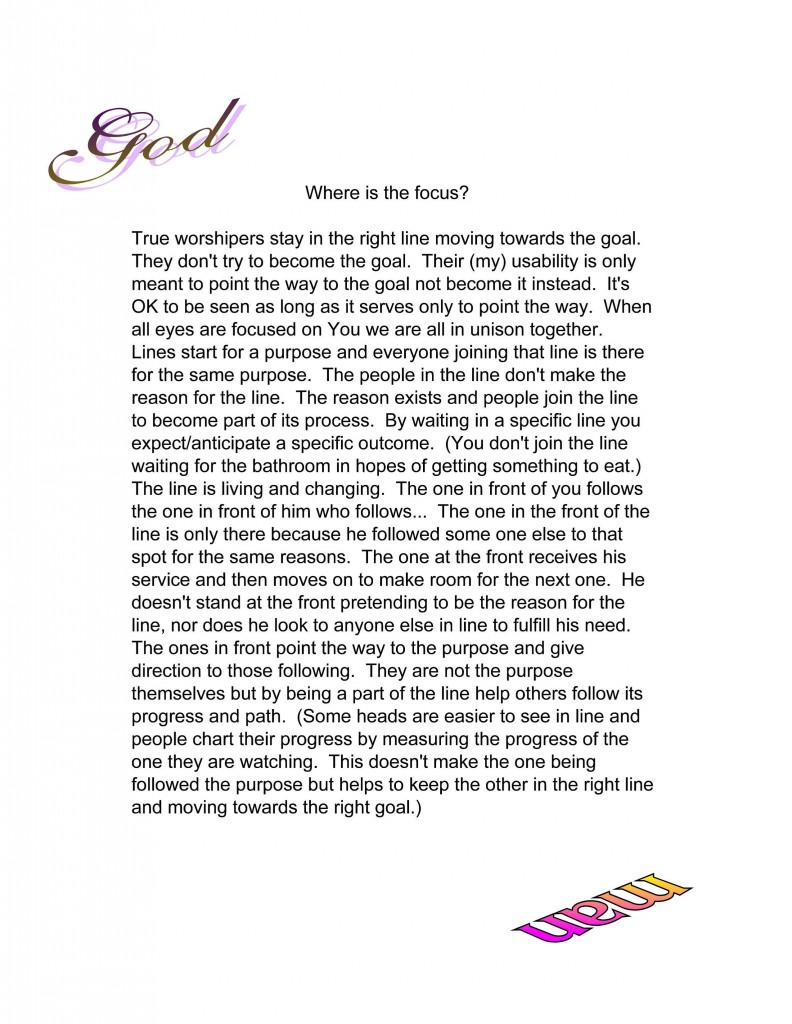 Where is the Focus                                                  Top of Page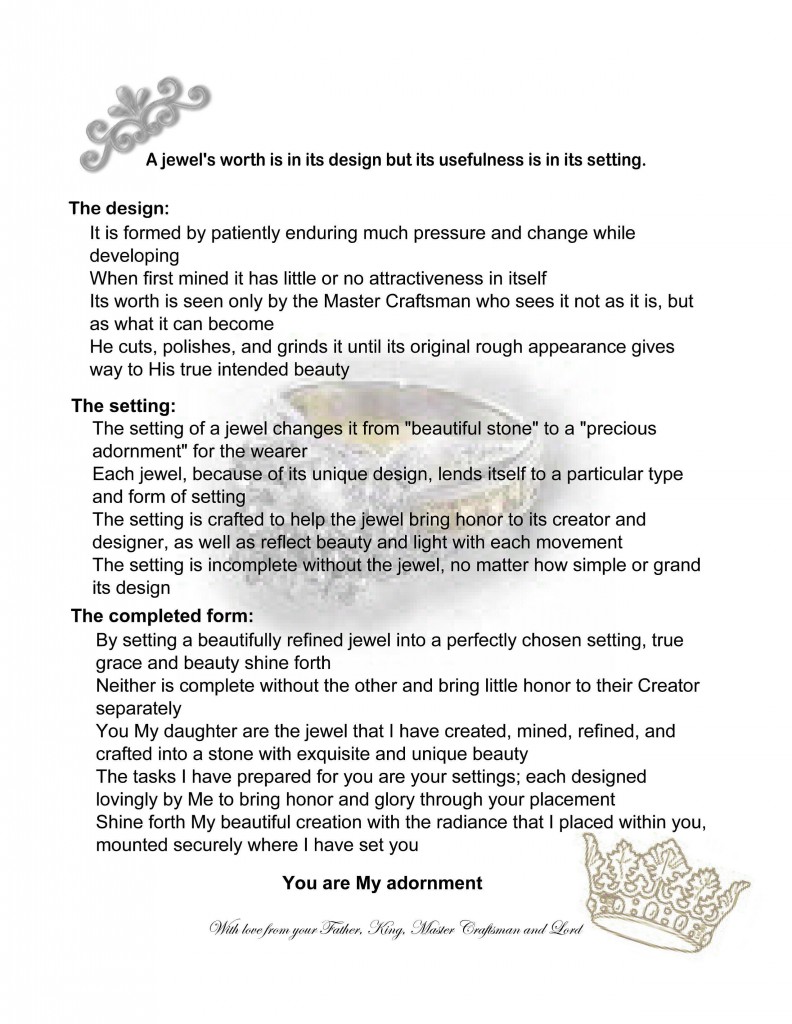 I Witness News Jesus Birth                                     Top of Page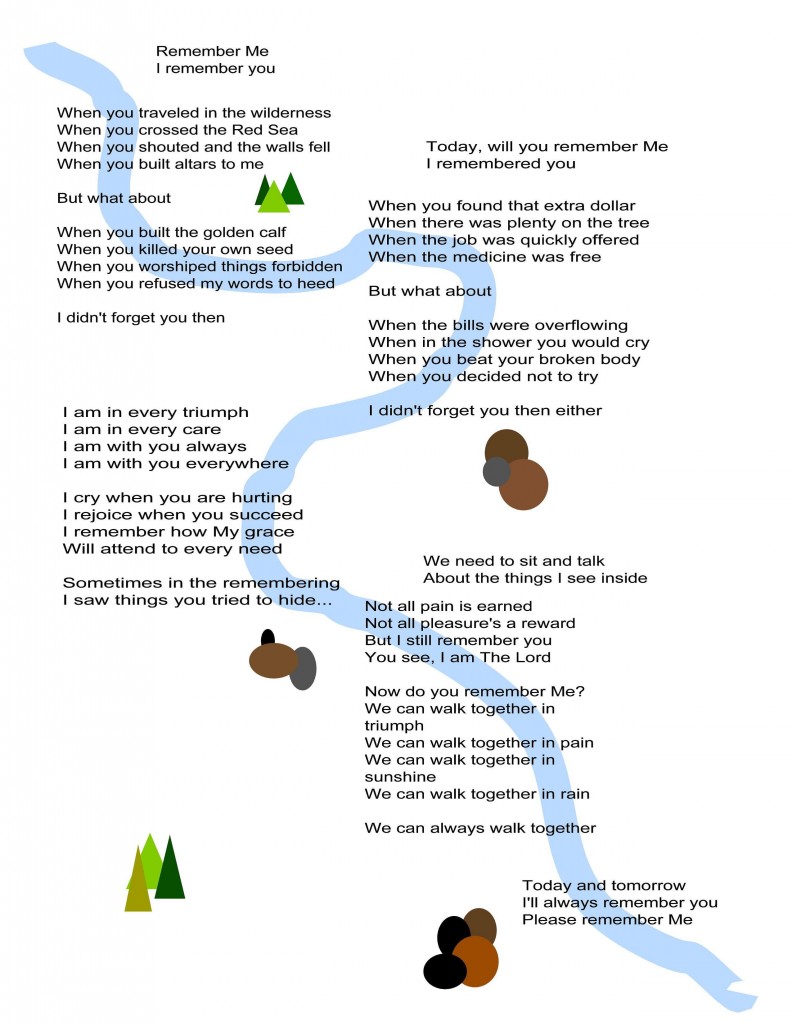 Life Under Construction                                             Top of Page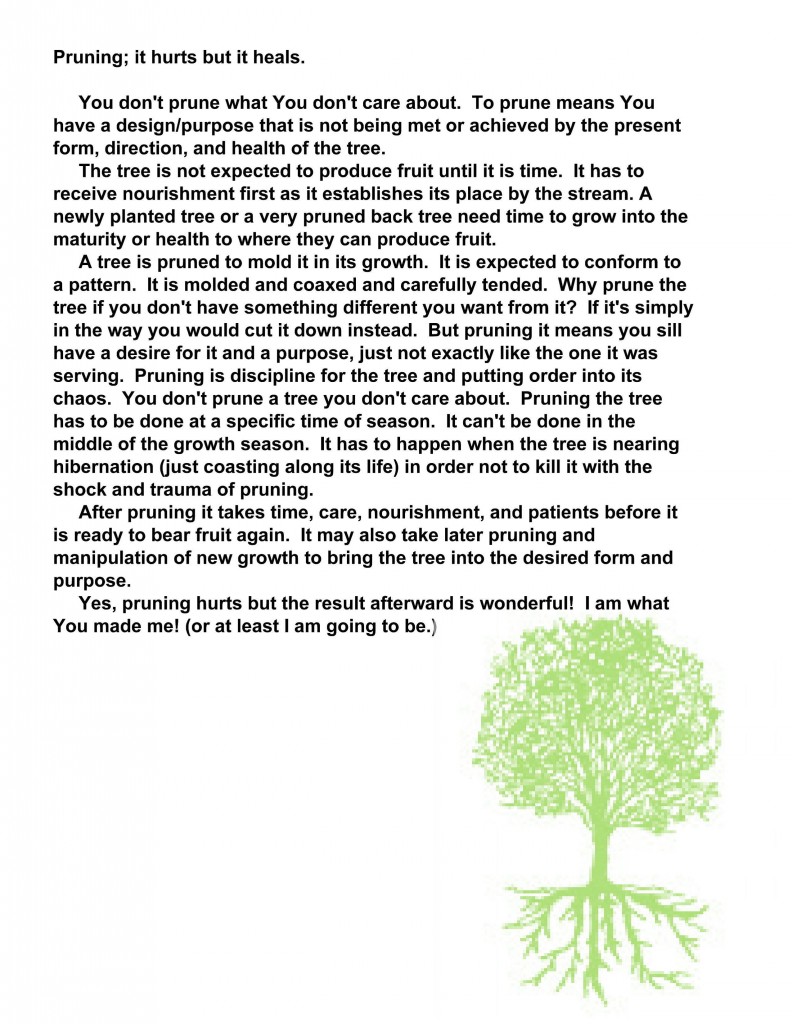 My Shepherd's Care                                                   Top of Page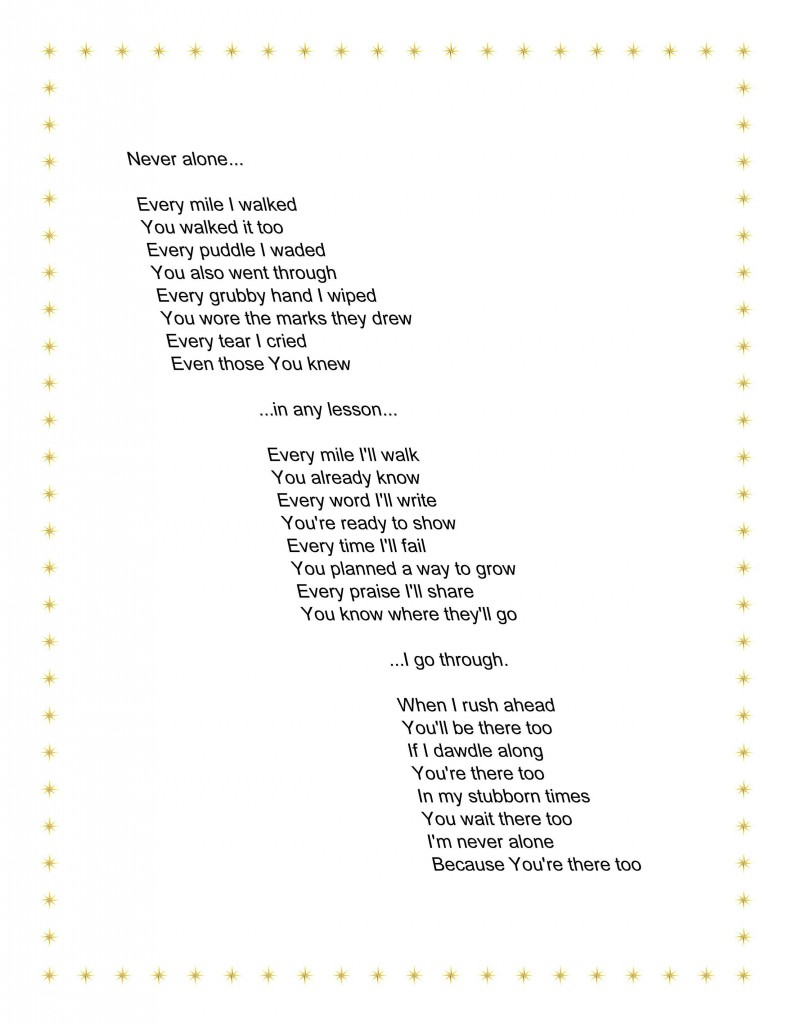 Never Alone in Any Lesson                                              Top of Page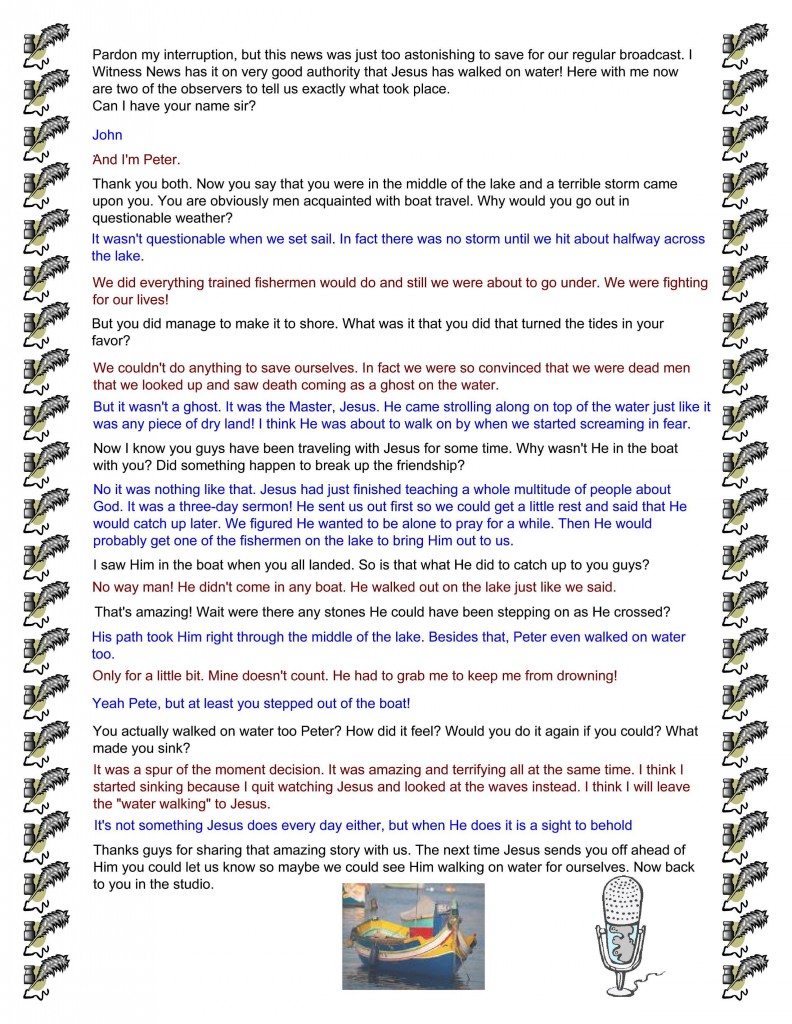 I Witness News Water Walking                                  Top of Page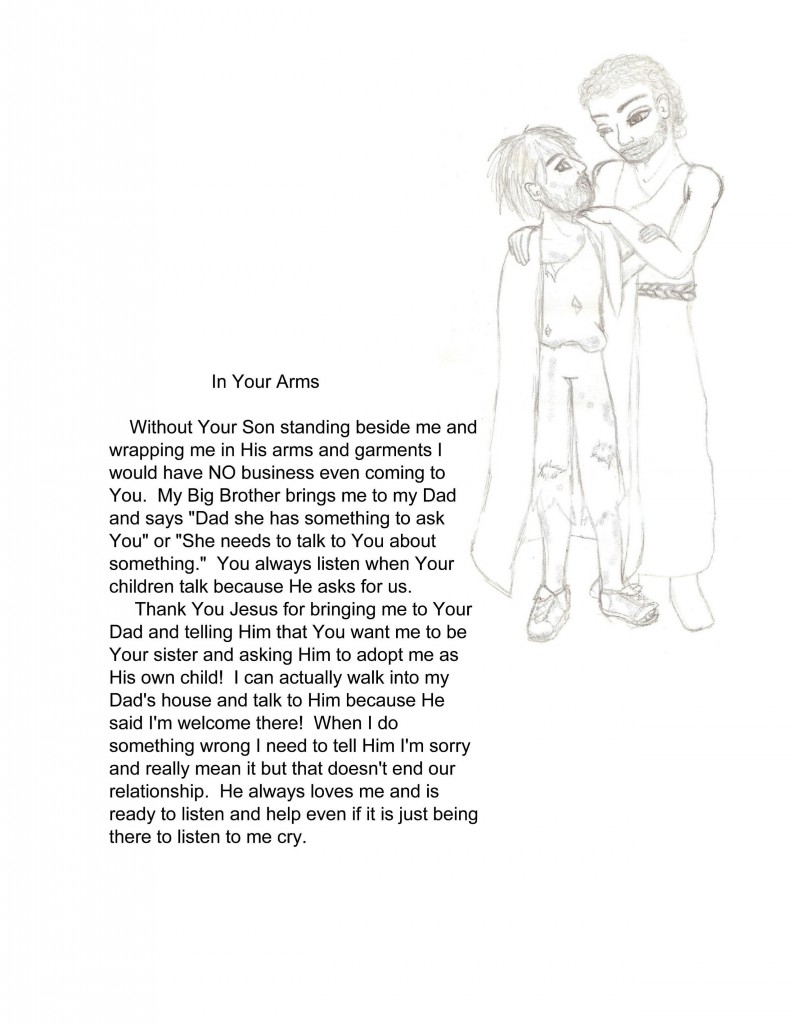 Between Triumph & Tears                                Top of Page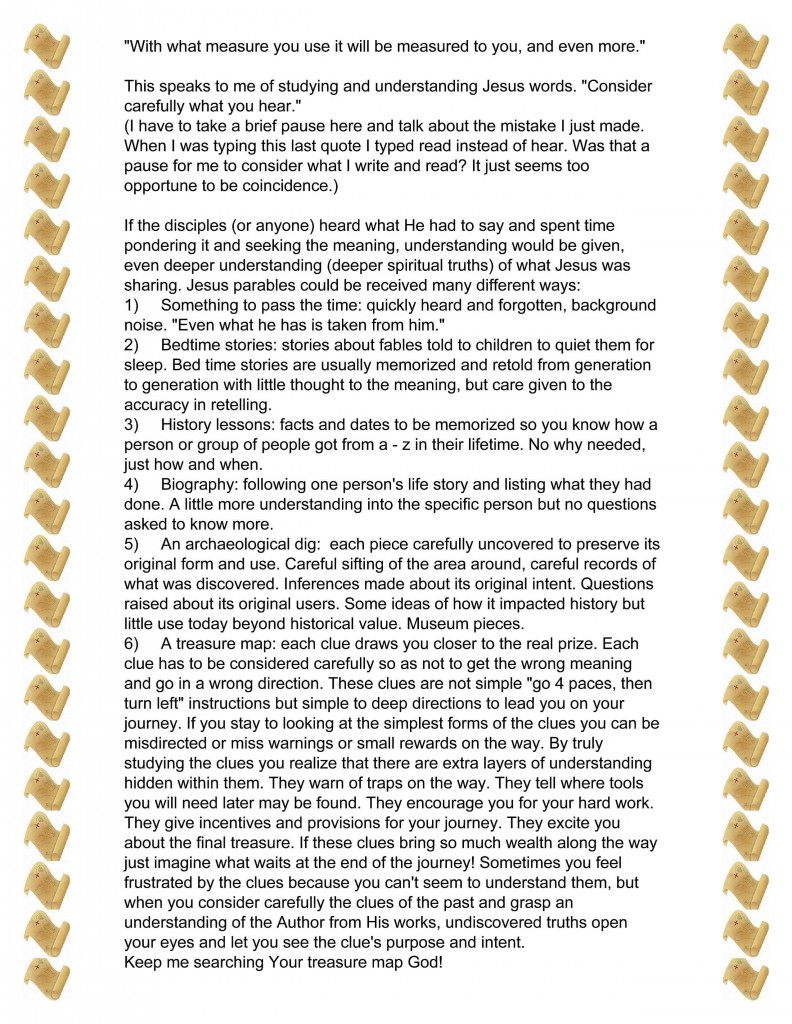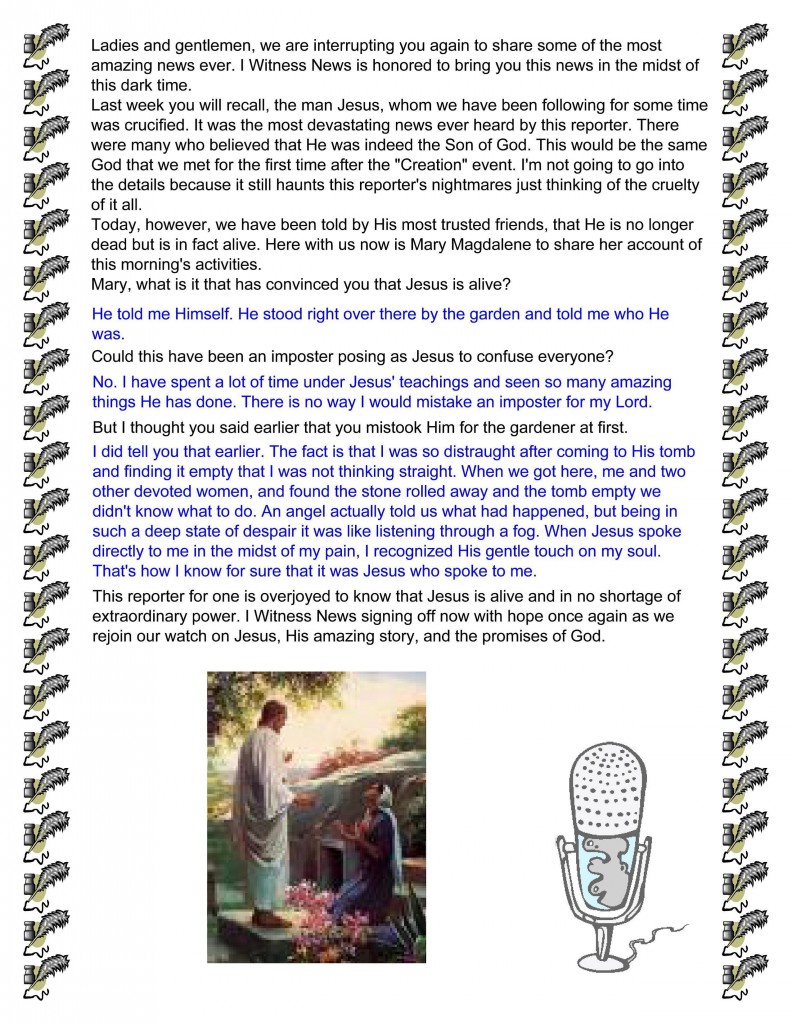 I Witness News Resurrection                                Top of Page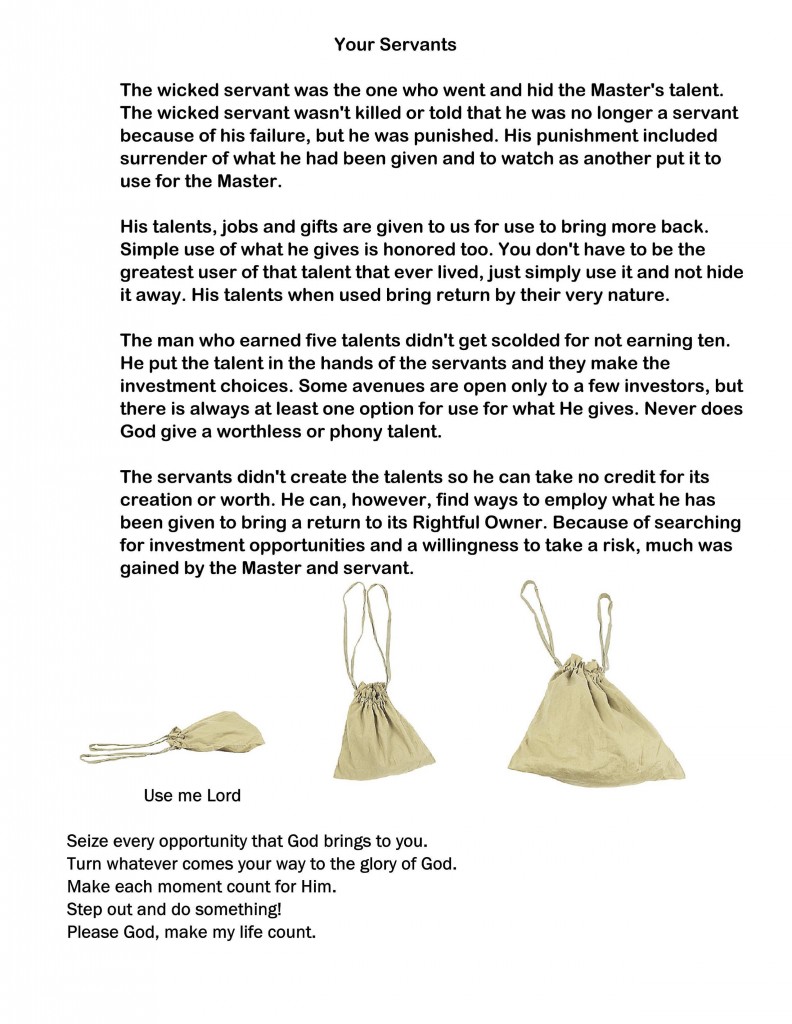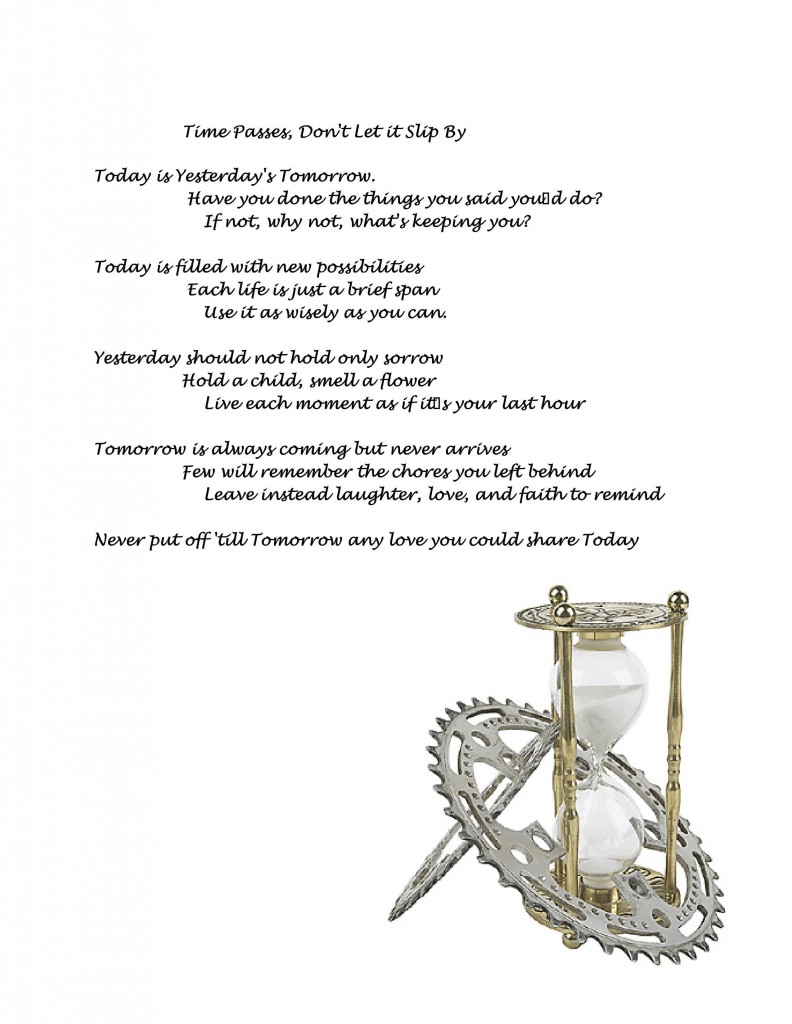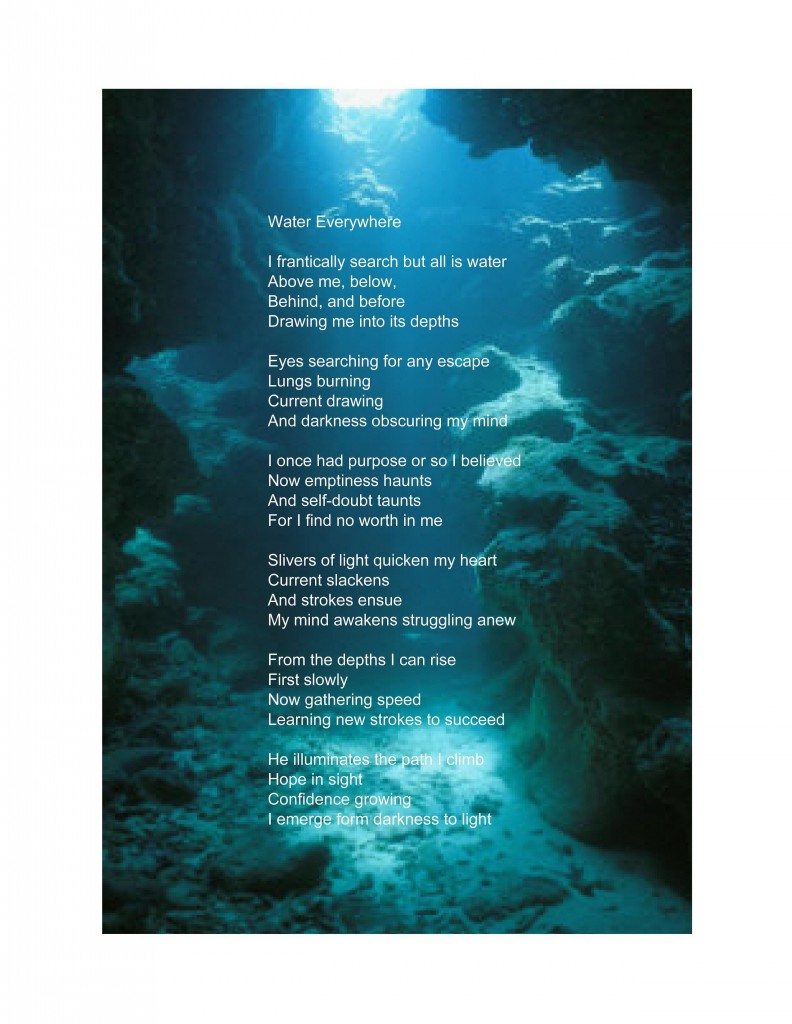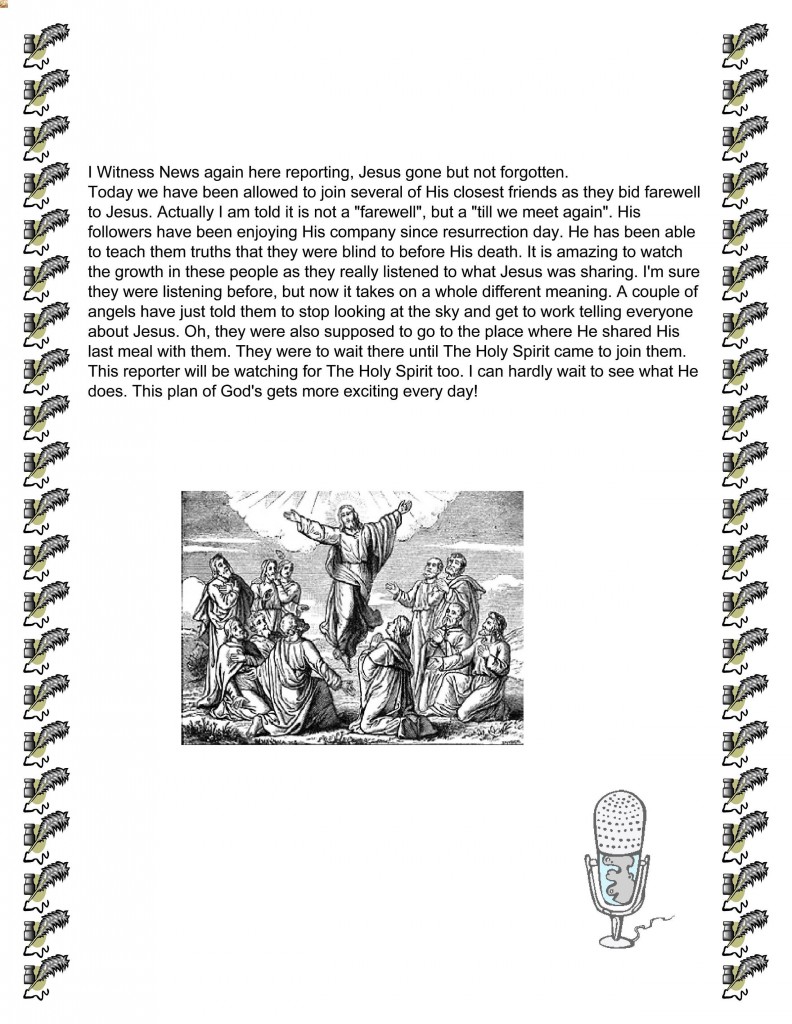 I Witness News Ascension                                        Top of Page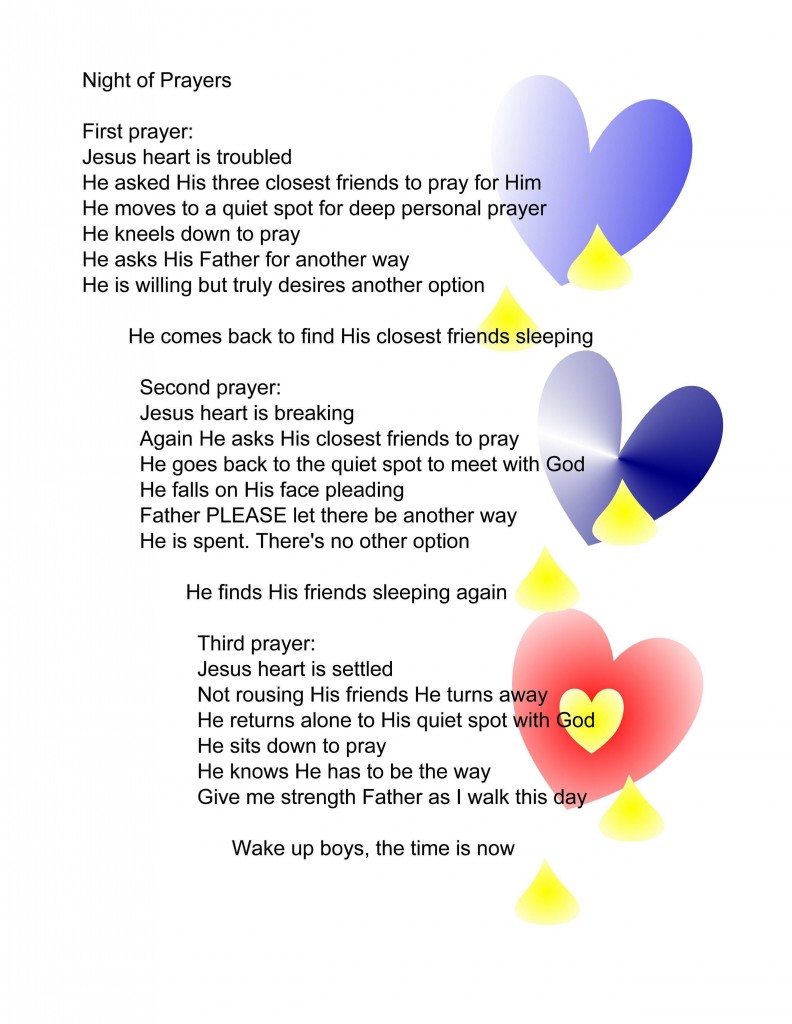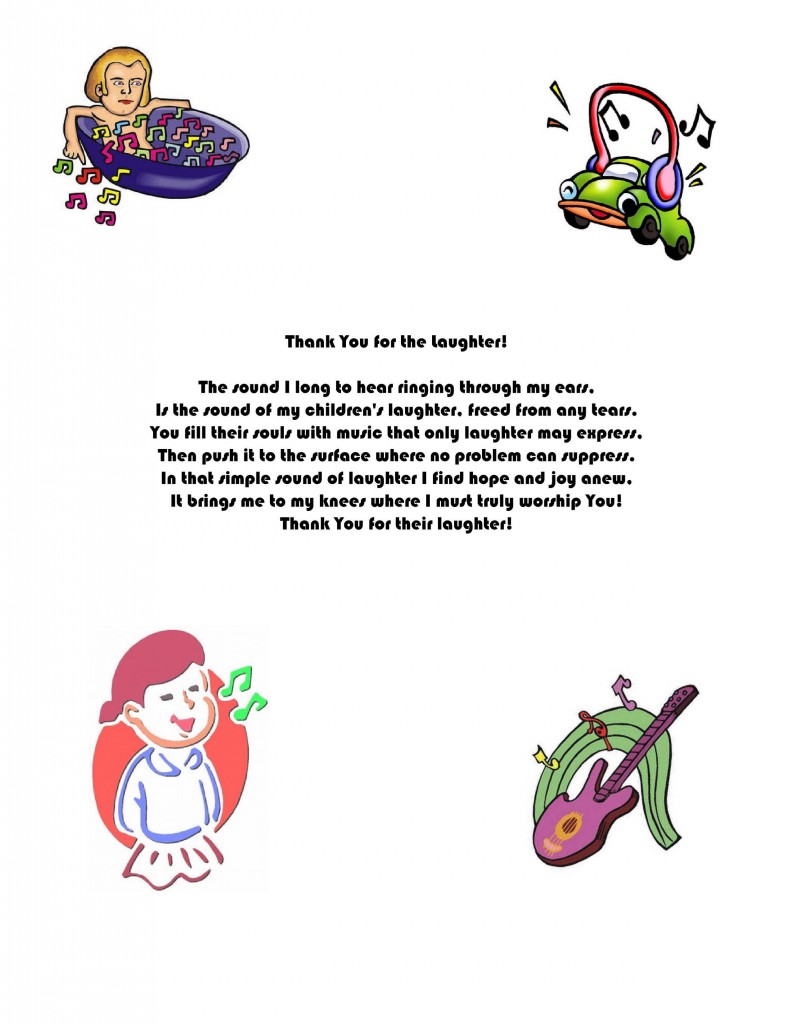 Thank You For The Laughter                                   Top of Page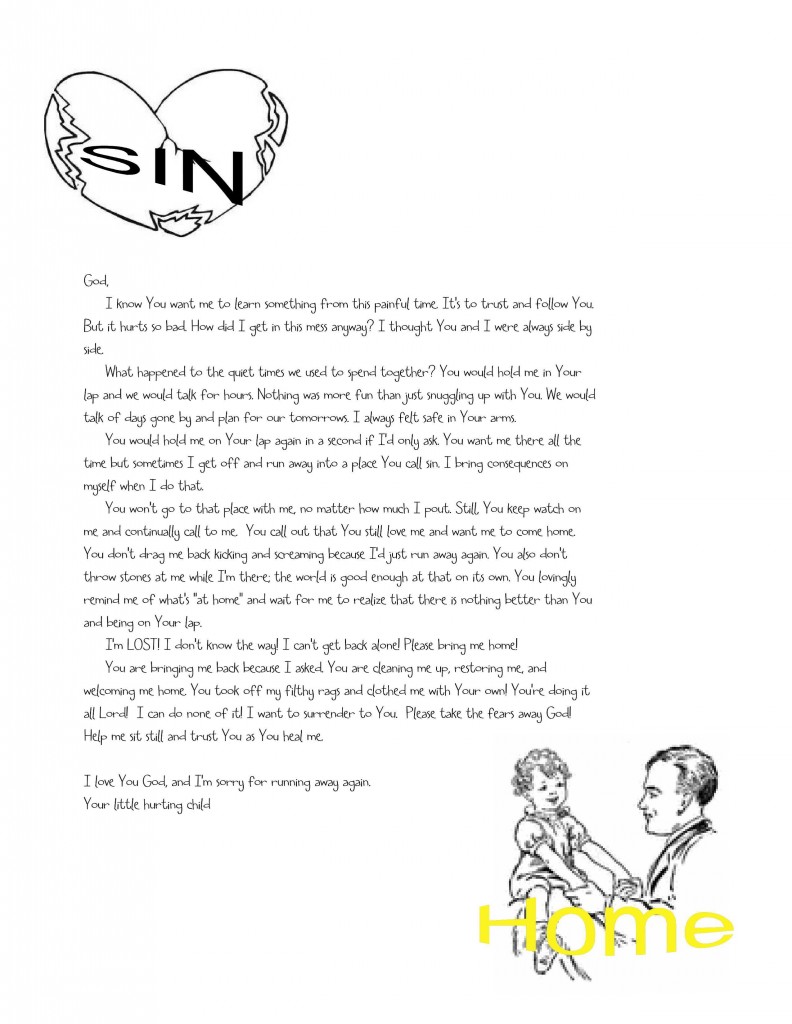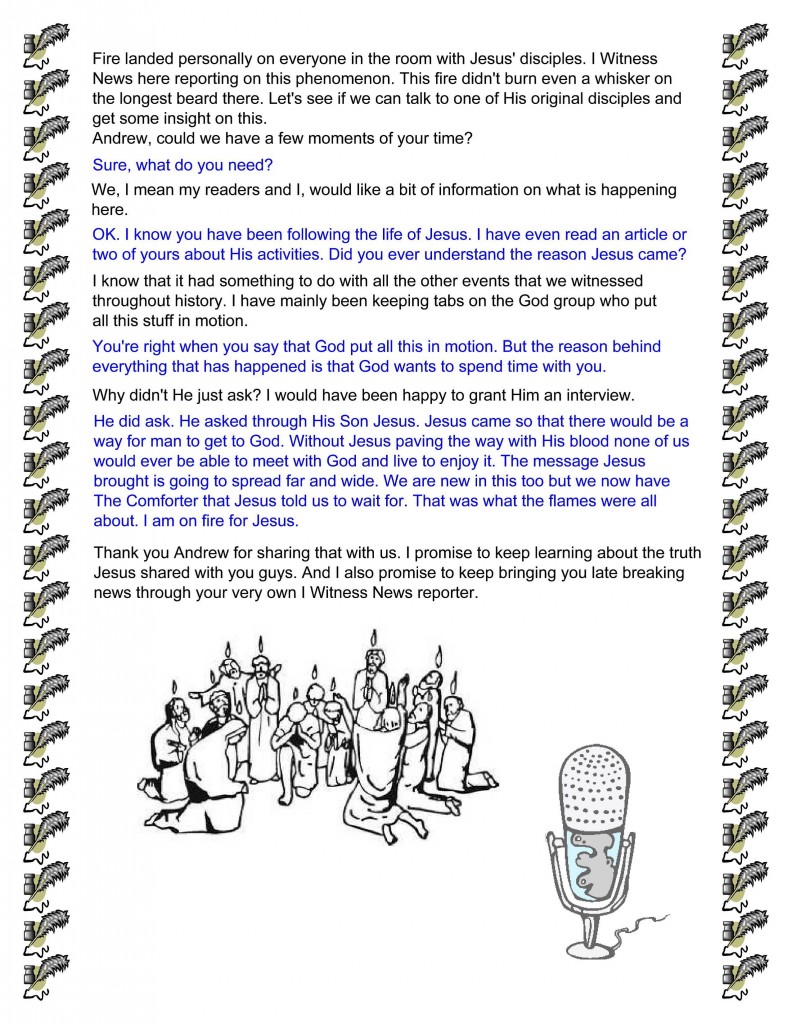 I Witness News Holy Spirit                                           Top of Page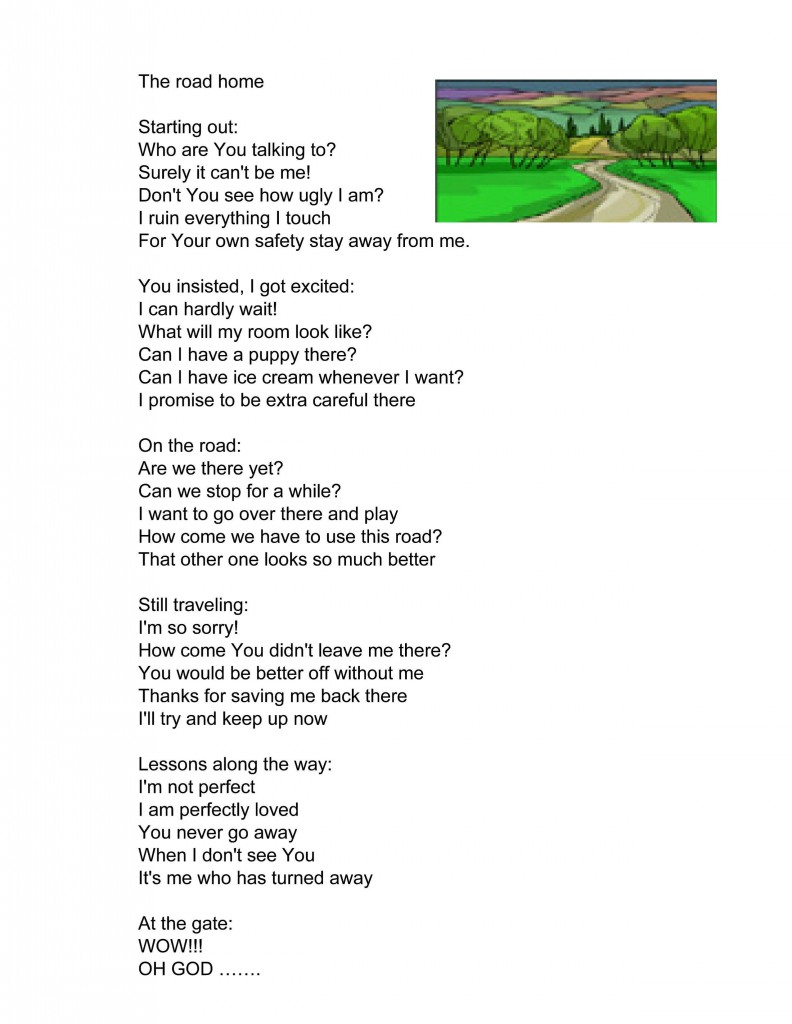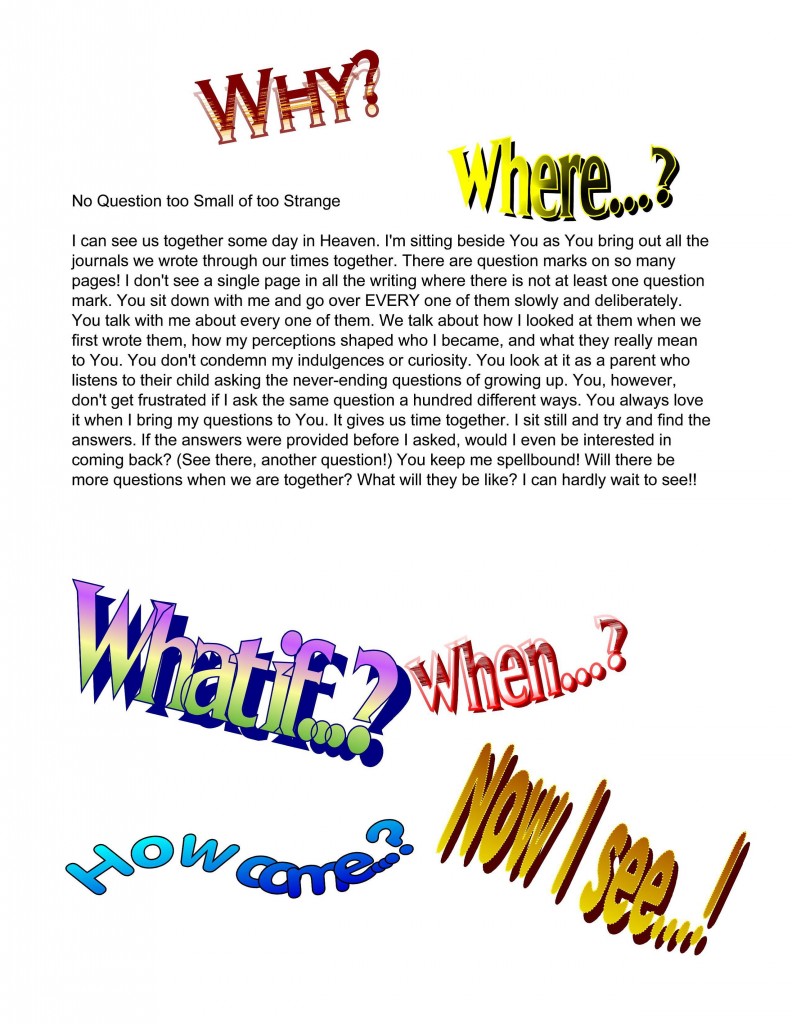 No Question Too Small or Too Strange                     Top of Page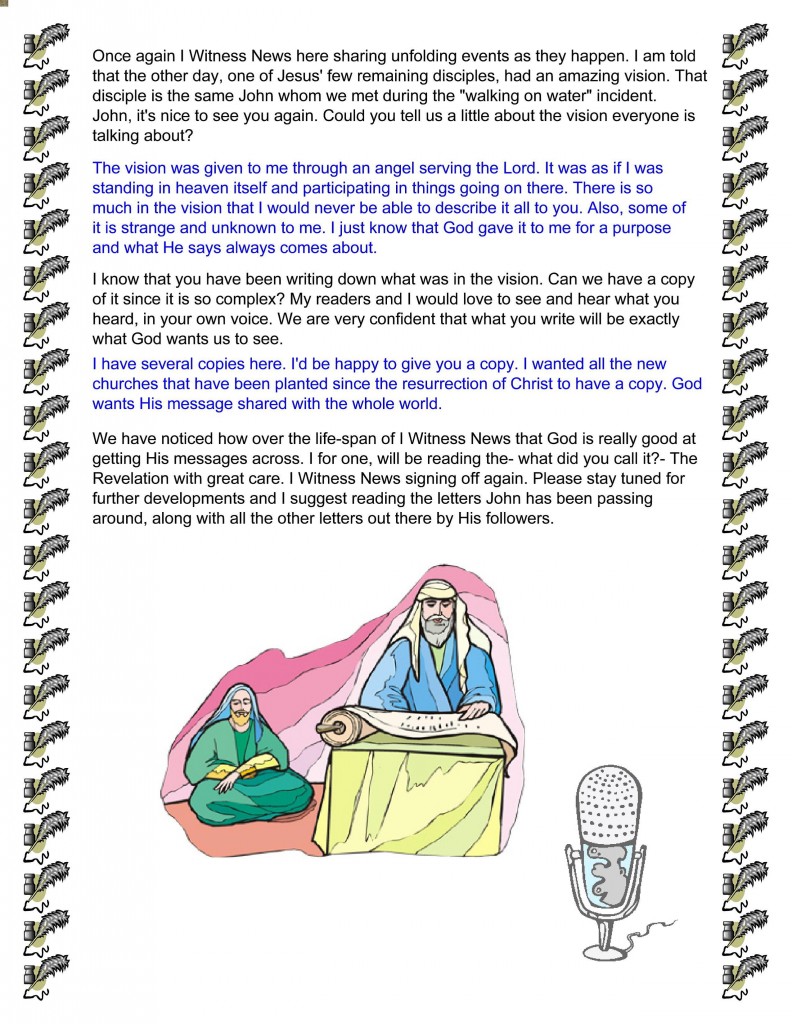 I Witness News The Revela                           Top of Page